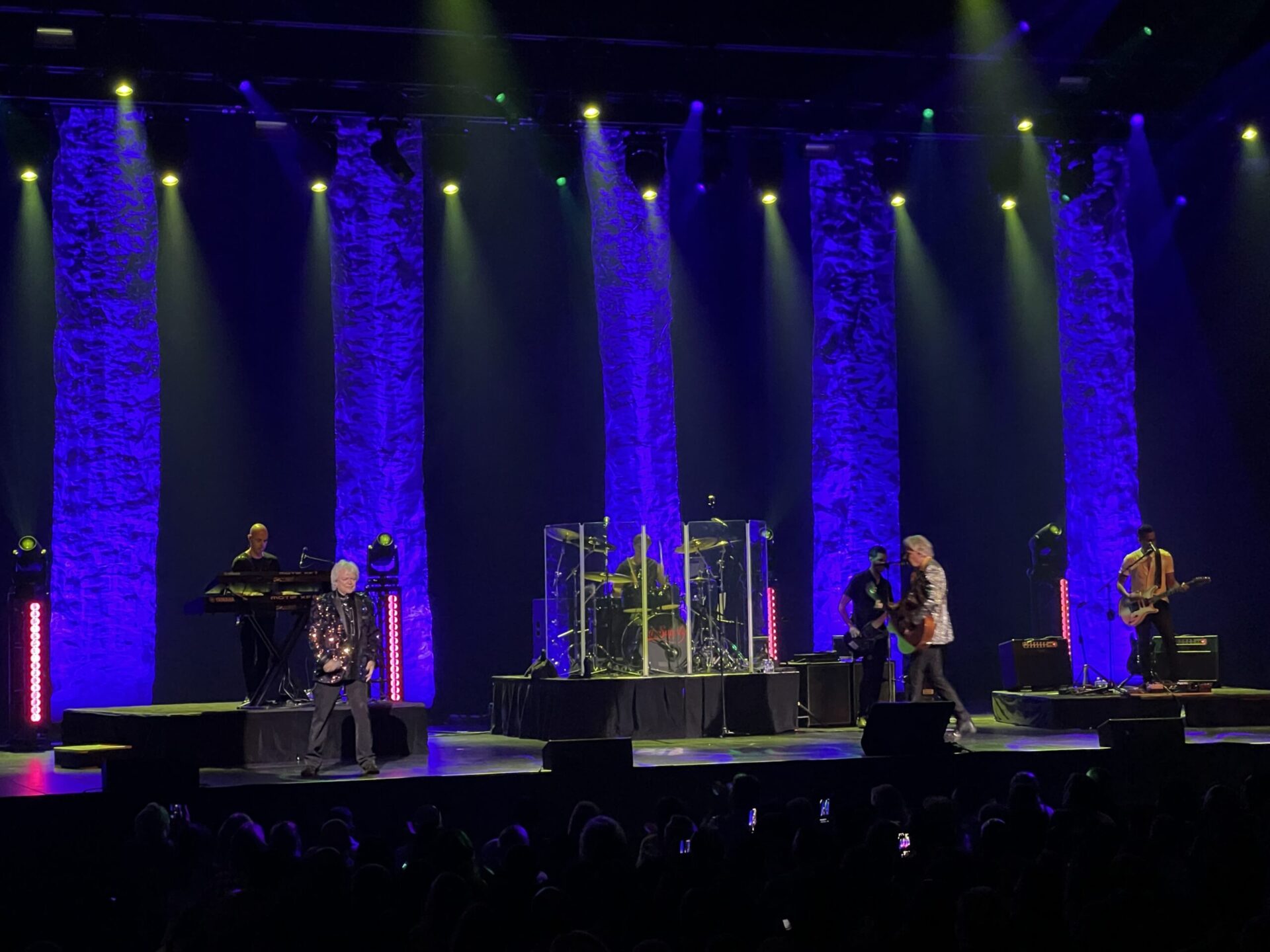 Air Supply is a rock group that I loved growing up. I listened to their music all the time. I thought the music and vocals were amazing. I saw Air Supply live a few years ago, which was a great show. Friday June 4th, they were at the Theatre at MGM National Harbor and I was blessed to see the show and they were as good, if not better than the first time I saw them.

Air Supply is forty-seven years young and started with two Russells, who met at a Jesus Christ Superstar show, Russell Hitchcock and Graham Russell and have ten top 10 single , and three number one in Billboard Adult Contemporary category.

Some of the hit songs that I was looking forward to include #1 hits like "Lost in Love", "Even the Nights Are Better", and "Here I Am" and the number 5 song, which is number one to me "All Out of Love". Air Supply did not disappoint with the songs they performed. I was impressed with Air Supply's renditions of their songs. Most of the songs they played were longer versions than the songs on the album, and the fans ate it up.

Midpoint in the show, everyone except for Graham Russell left the stage. He spoke to the audience and read a story from his latest book he published "Turn Left At Greenland". Graham asked us if we wanted to know what the meaning of the book was, and said we would have to buy the book to find out!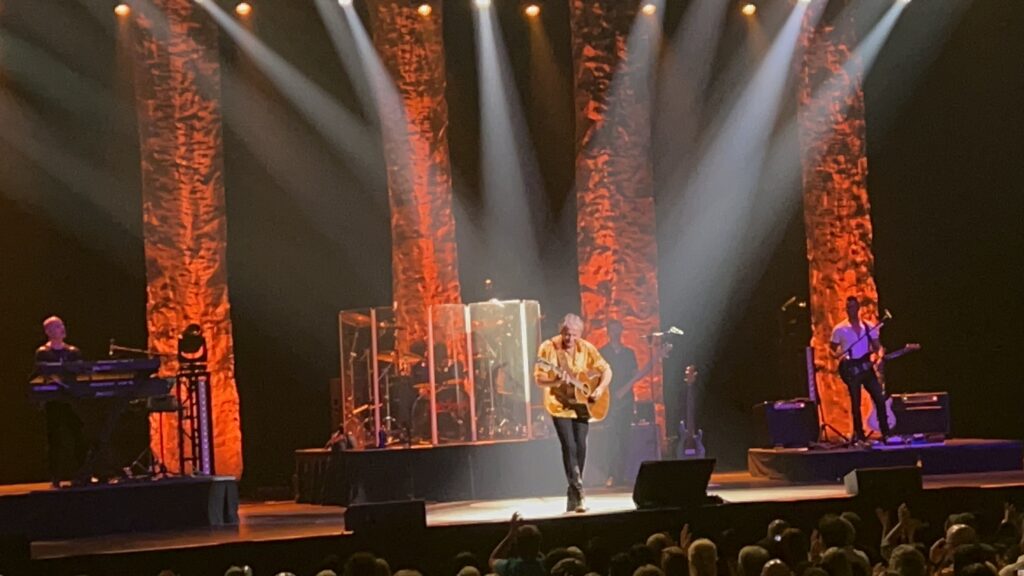 Graham performed a new song he wrote which is called "The Perfect Lover" and I am not sure which it is as this song has not been recorded by Air Supply and Graham mentioned he has not played this song at many shows. The song was great, it had a slight The Beatles flavor to its song & lyrics. Graham talked about starting to write songs at the age of 13 and falling in love the first time at that age. His first love is his guitar. Graham played a solo on his guitar which was nothing more than amazing. He is a great guitarist and there is one thing about him, which to me make his playing even that more impressive. He plays his guitar upside down!! And if you did not know it, you would not be able to tell. Now that is some incredible talent.

Let's not forget about the other Russell, Russell Hitchcock, who is an incredible vocalist. After forty-seven years of singing, he still has it. His vocal gave me goose bumps. He is cool as a cucumber, walks back and forth on the stage to make sure everyone is part of the show.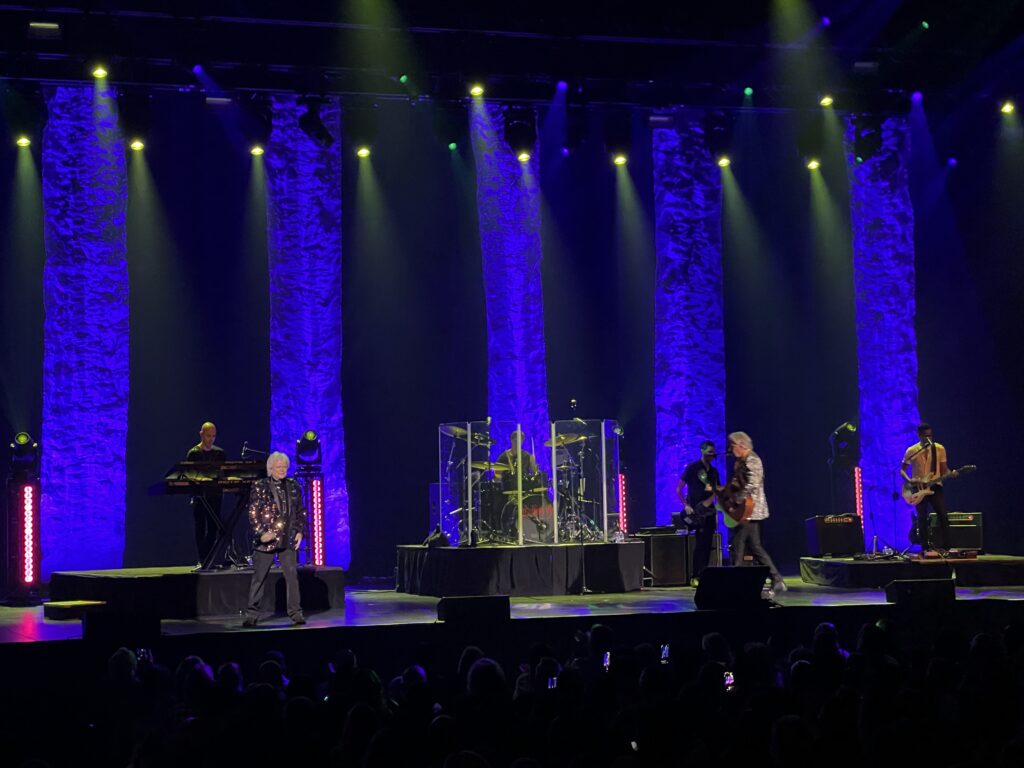 One of the most amazing things I learned about Air Supply is something that is, something you do not hear much and really surprised me. In the forty-seven years Russell Hitchcock and Graham Russell have known each other, they have never had an argument about anything. And watching them together on stage, you can tell. It was a night of two best friends playing great songs.

If you are an Air Supply fan, and have an opportunity to see them, please do. You will not be Disappointed.

Grade: A