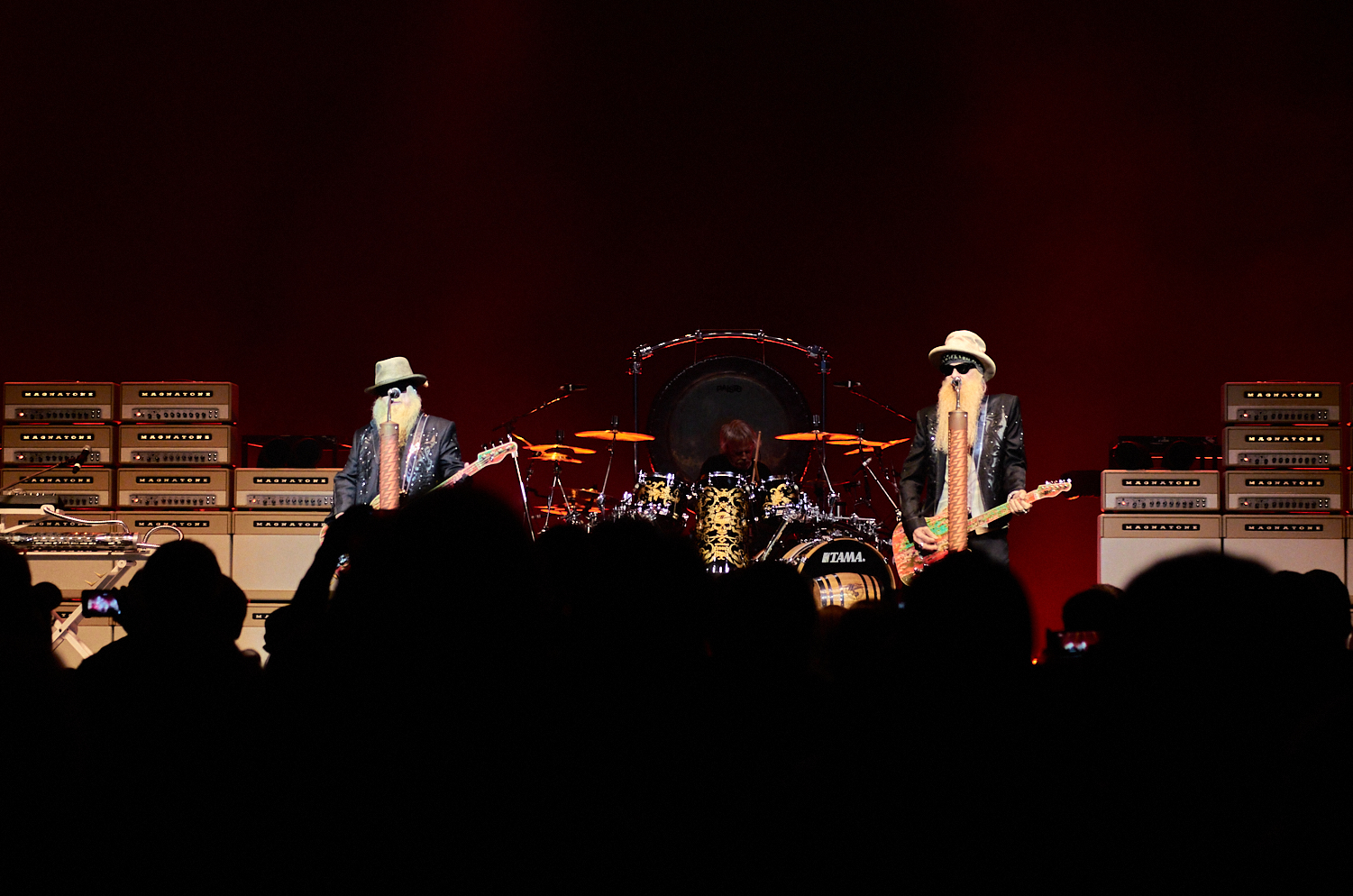 On October 25th, ZZ Top performed at the Theatre at MGM National Harbor for a show performing much of their classic music as well as music from their last album. This is not my first time seeing ZZ Top live. I saw them on the Afterburner tour. I have always been a big fan of their music and have been looking forward to seeing them live again. This performance did not disappoint.

They came out strong with their song Got Me Under Pressure and performed most of their hit songs, including, Tush, La Grange, Sharp Dressed Man, and Legs. To start Legs the stage went dark for a minute and once the lights came up, you knew why as soon as you heard the guitar and saw what guitar and bass they used. This was very well received by the audience.
ZZ Top, to me, is one of my favorite bands and it's hard to believe they have been performing for fifty years. Musically and vocally I thought they sounded great. Billy Gibbons asked a few times if we were having fun yet and had a great sense of humor.
ZZ Top did not perform any songs from their Afterburner Album which had some of their biggest hit songs. This album was heavy on synthesizer and electronic drums. Not sure why they did not play any music from this album. It would have been great to see them re-imaging some of the songs and play one or two without synthesizer and electronic drums. Live these songs would sound different, but I think they would be well received.
They played one song from their last album La Futura, which was released in 2012. The song is I Gotsta Get Paid. This song is a great song and was happy to hear them play this song during their concert.
This was a great night of some of my best loved music from my childhood. Thank you ZZ Top for a great night of music. I hope to see you all perform again soon!