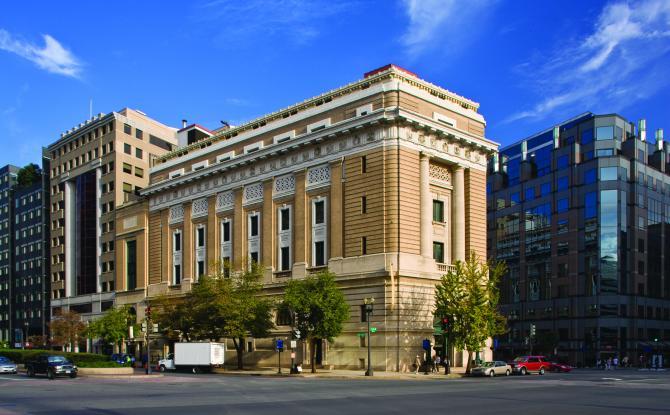 As a result of rising levels of positive COVID-19 (coronavirus) cases in the region and a new order from the Office of the Mayor, the National Museum of Women in the Arts (NMWA) will temporarily close to the public beginning December 24, 2020. Out of an abundance of caution for the well-being of our visitors, volunteers and staff, NMWA will remain closed through March 2, 2021. As the situation develops, NMWA will continue to reassess its plans as needed. Updates will be provided here as they become available: nmwa.org/coronavirus-updates. The Museum Shop is also closed but accepting online orders at shop.nmwa.org. Ticket holders will be notified of the closure by email and offered refund and donation options.

Paper Routes—Women to Watch 2020 will close on December 23. Mary Ellen Mark: Girlhood will now open on March 3, 2021, as will Sonya Clark: Tatter, Bristle, and Mend.

NMWA will continue to offer a robust slate of virtual programming and online experiences on NMWA @ Home. Upcoming virtual programs and exhibitions include:

Beginning January 18, visit RECLAMATION: Recipes, Remedies, and Rituals, a new online exhibition that re-contextualizes the traditional role of women in providing sustenance and healing. The exhibition also features content submitted by the public interwoven with the artists' work. Upload your family recipes and anecdotes here through January 11.

Fridays, January 8, January 15, January 22, January 29, 5–5:45 p.m.: Weekly Art Chats with NMWA Educators, discussing a handful of works in the collection around a central theme. Topics include "A Hint of Fantasy" and "Former U.S. Presidents and First Ladies."
Tuesday, January 12, 12–12:45 p.m.: A talk show hosted by educators from NMWA and The Baltimore Museum of Art, discussing the concept of "Here and Now" in artworks from each museum's collection.
Wednesday, January 13, 5:30–6:30 p.m.: A docent-led virtual tour of highlights from the museum's collection.

Tuesday, January 19, 5:30–6:30 p.m.: A happy hour and birthday celebration in honor of Clementine Hunter, featuring a specialty cocktail lesson, artworks and stories.

For information, call 202-783-5000, visit nmwa.org, Broad Strokes Blog, Facebook, Twitter or Instagram.