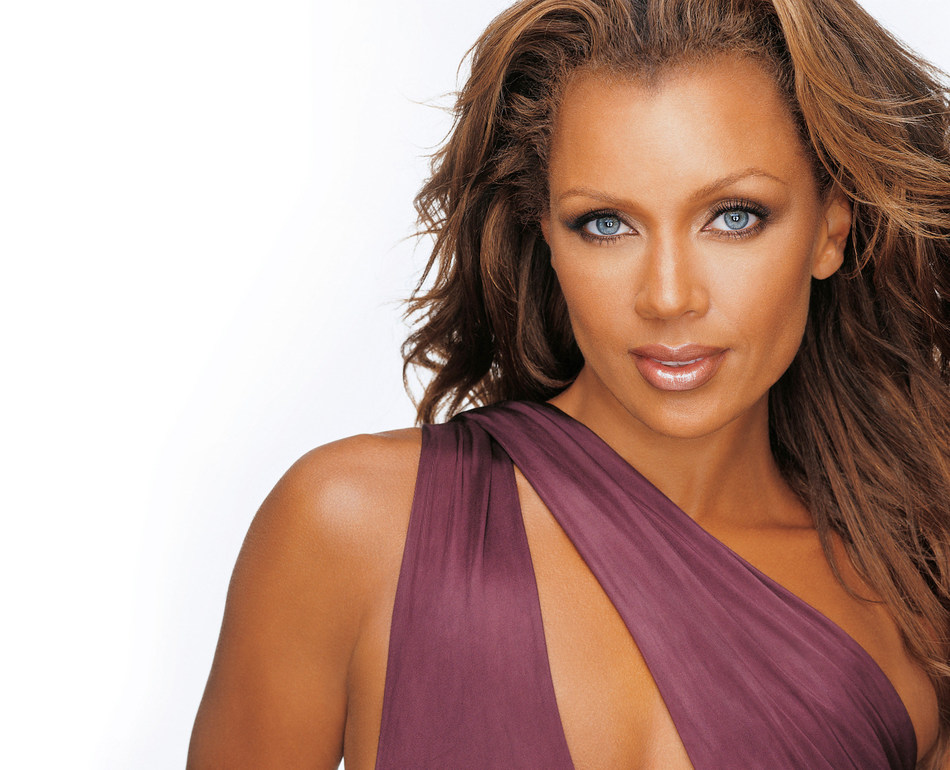 On this edition of THE INTERVUE, I recently had a wonderful conversation with the one & only Vanessa Williams as she becomes the first woman and African-American to host the annual A Capitol Fourth which airs this Sunday July 4th at 8:00pm on your local PBS stations!
Williams is no stranger to the concert itself. She has performed at the concert and its sistership, The National Memorial Day Concert for many years. Last year, she served as co-host to ACF alongside John Stamos. We talked about her experiences with the program, her involvement with a new podcast just launched recently and her Independence Day traditions.
How does it feel to be part of this year's festivities?
It feels wonderful to be welcomed back. I did the, as you say, COVID presentation, last year. I co-hosted with John Stamos. We were in a beautiful setting with the Capitol behind us which is where we'll be again this year. All of our performances will be from different places all over the United States which was actually a lot of fun.  Last year, we had Patti LaBelle from Philadelphia and this year, we're going to have Gladys Knight from probably Georgia. I feel it adds a special little moment when you can see each artist within their own environment. Of course, we do miss the big band shell concert on the West Lawn but that will hopefully be back next year.
I hope so, too. This is the second time you are hosting, the first time you are doing it solo. Have any of the previous hosts given you advice on hosting this amazing event?
No, I haven't gotten any advice or tips. I hosted many things over my thirty plus years in the business. So, as long as the teleprompter is moving accurately as I (laughs) make sure that I am warmed up, I should be fine. I mean this production company is phenomenal that I worked with them for many years. Not only A Capitol Fourth as a singer but I have done the Memorial Day concerts as well. It's like a family. It's always nice to be part of a family that it's part of an American tradition. This is A Capitol Fourth's 41st year of the concert. Everyone either watches it live in their home so they can celebrate it together. You can listen to it on NPR live which a lot of people do when they are not in front of the television. It serves our troops worldwide as they could watch it on the American Forces Network. The Fourth is one of those American traditions that we all spent together usually as a family. It's part of our American fabric.
Now speaking of traditions, what does the Fourth of July mean to you personally?
Now I have to reflect that both of my parents are both music teachers. So, for myself and my brother, it was a requirement to play instruments in our house. I think back in my experience of watching my dad march in the Fourth of July parade with his band and me marching in our town parade or on our high school ball field doing a concert.
In a respect, it's kind of a tradition as far as music and knowing all those marches by heart and it's also the kick-off for summer with a great celebration with family, barbecues and trying to find the closest fireworks are and where the best seat is. It's exciting and particularly within the past two years with the pandemic and everyone being slowed down and reflecting, feeling, listening and hearing the shift that's happened in the world.
I think people are really happy to be part of the fabric of United States and know their part in terms of making this amazing country and it takes all of us to build it and to sustain it.
Absolutely and what instrument did you play in the marching band?
(laughs) Well, I played French horn but in the marching band, I first started out with baritone because they didn't have any marching French horns which is tough to do that and the actual equivalent of a marching French horn is a mellophone. So basically, French horn into a baritone into a mellophone.
Nice, I played the trumpet back in the band days. So, we are part of the Brass family which is amazing!
There you go, the Brass family! A lot of my great friends that I had from middle school and high school were all in the brass section in the back causing all kinds of chaos.
Yes, we definitely caused a lot of chaos (laughs). I like the fact that recently you did you voiceover for a Marvel Universe podcast called "Wasterlanders: Old Man Starlord" and you play Emma Frost. What is like to be part of the Marvel Universe?
Wow! It's certainly a universe that I had no idea how strong and serious it was. I am happy that the feedback has been great. Again, I was being dropped into a world that I knew nothing about. Timothy Busfield has been phenomenal. Of course, we did our voiceovers in different studios. So, we were not in the same studio together but voiceovers and acting are fun for you get a chance to kind of create vocally this character. Emma Frost is a powerful lady who like to stay in charge!
Your voice performance is dynamic and I am so glad that you are part of the MCU.
Aww, thank you!
You're welcome! What can people expect from this year's A Capitol Fourth for we have some amazing performances coming up from Cynthia Erivo to Alan Jackson to Gladys Knight and more?
Well, we have performers in every genre. You mentioned Cynthia Erivo, who's not only a Tony award winning singer but we also know her from the movies. Renée Fleming who is not only a dear friend but is a spectacular Opera singer who does beautiful pop version of music. She will be joining us again this year. Alan Jackson from the country side. Christopher Jackson who I was lucky enough to perform on Broadway with him in "After Midnight" and then he on to do a little know called Hamilton….
Oh yeah (we both laugh)
So, Christopher will be joining us as well. And Gladys, I just literally saw her last weekend with "The Summer of Soul" which the movie about that famous concert and she sang some of her greatest hits. So, she is an R&B legend and its always amazing to listen to her voice which hasn't changed at all. She looks fantastic! Pentatonix of course, a great a cappella group. We have Train, an amazing rock band. Jimmy Buffett for all those vacationers who want to feel nice and easy. We have Jimmie Allen and Mickey Guyton. We have a bunch of amazing performers.
What would you like to say to the amazing servicemen and women who are serving here and abroad?
Well, I like to say happy Fourth of July to all of our military families as I come from a long line of Army going all the back to the Civil War which was pretty amazing when we found out. Last year, I got a chance to highlight my great great grandfather service in the Army back in the Civil War. Thank you for your service. Hopefully, you will be with your family and friends. We will be here to give you a little slice of American apple pie on the 4th of July at the Capitol Fourth concert. You got the National Symphony Orchestra which is going to be doing the 1812 Overture. You'll feel like you're home and you'll feel proud to be an American!
Watch Vanessa Williams as she hosts A Capitol Fourth this Sunday, July 4th at 8:00pm on your PBS Stations across the country!