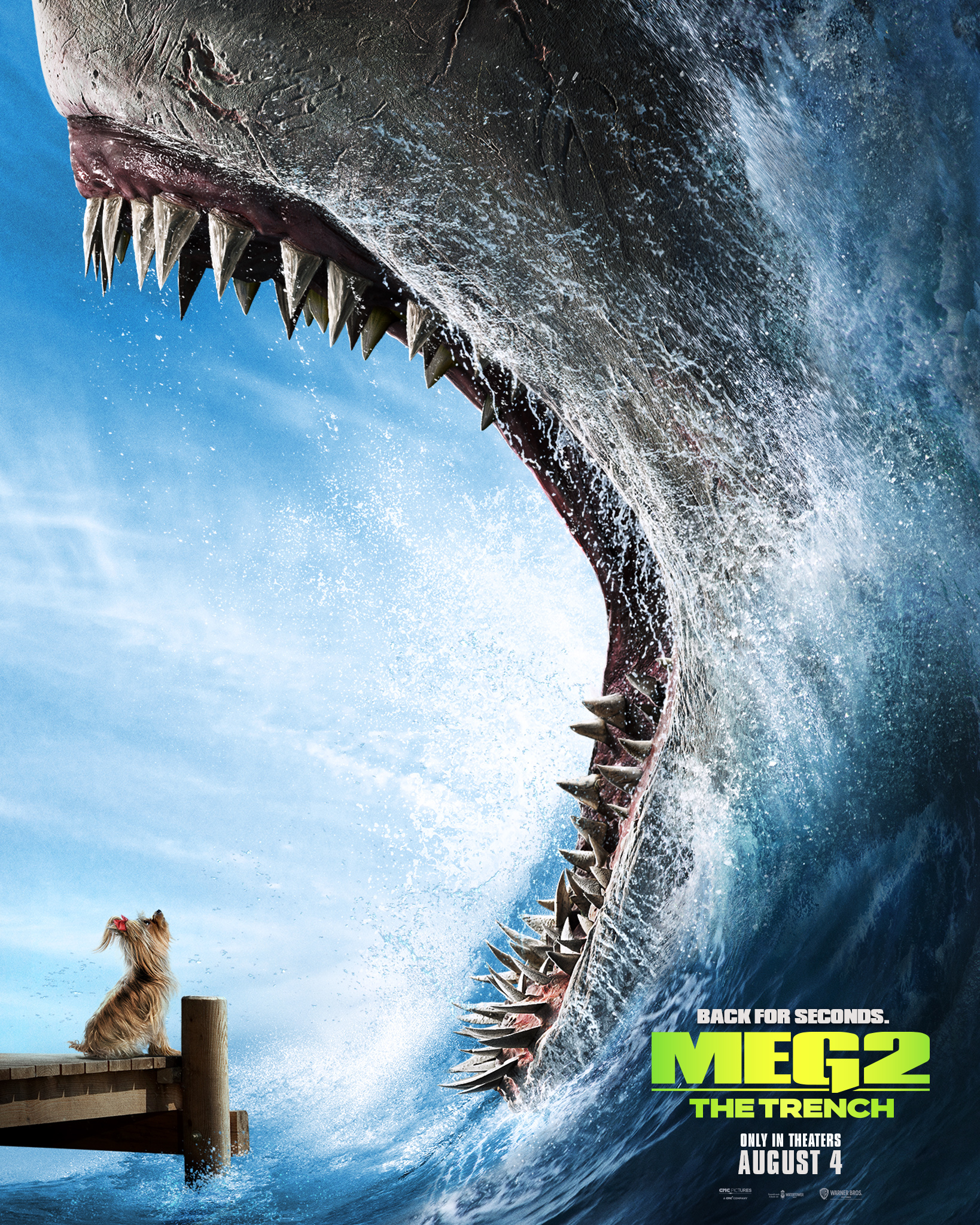 Would you like to go to the movies on us? We are giving away 5 (FIVE) Admit-2 Fandango passes to see the film in theaters for Meg 2: The Trench? Click below for details!
Get ready for the ultimate adrenaline rush this summer in "Meg 2: The Trench," a literally larger-than-life thrill ride that supersizes the 2018 blockbuster and takes the action to higher heights and even greater depths with multiple massive Megs and so much more! Dive into uncharted waters with Jason Statham and global action icon Wu Jing as they lead a daring research team on an exploratory dive into the deepest depths of the ocean. Their voyage spirals into chaos when a malevolent mining operation threatens their mission and forces them into a high-stakes battle for survival. Pitted against colossal Megs and relentless environmental plunderers, our heroes must outrun, outsmart, and outswim their merciless predators in a pulse-pounding race against time. Immerse yourself in the most electrifying cinematic experience of the year with "Meg 2: The Trench" – where the depths of the ocean are matched only by the heights of sheer, unstoppable excitement!
To enter our contest,
All you have to do is send an email to [email protected] with the Subject "Meg 2" for your chance to win. Five winners, selected at random, will earn one of five Admit-2 Fandango movie passes.
Good luck!