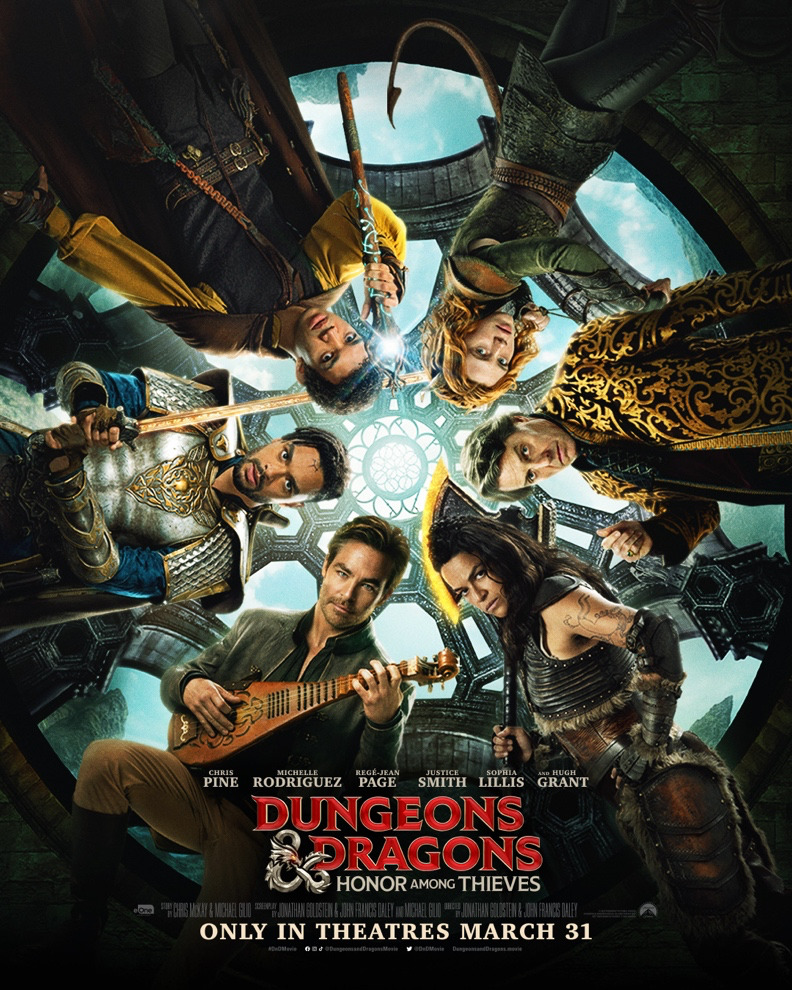 Good afternoon my friends,

We are announcing a new ticket giveaway for our movie lovers. You can grab one of twenty (20) tickets for the new movie: DUNGEONS & DRAGONS: HONOR AMONG THIEVES for Saturday Morning at the Regal Majestic 20 in Silver Spring, MD!
A charming thief and a band of unlikely adventurers undertake an epic heist to retrieve a lost relic, but things go dangerously awry when they run afoul of the wrong people.  Dungeons & Dragons: Honor Among Thieves brings the rich world and playful spirit of the legendary roleplaying game to the big screen in a hilarious and action-packed adventure.
Paramount Pictures Presents In Association with eOne
A Jonathan Goldstein & John Francis Daley Film
If you like one of our twenty tickets, click on the link HERE and enjoy the movie on us! Remember you must have a ticket BEFORE going to the theatre – first come, first serve!
Saturday, March 25
11:00am
Regal Majestic
Silver Spring, MD
DUNGEONS & DRAGONS: HONOR AMONG THIEVES which opens nationwide on Friday, March 31st.