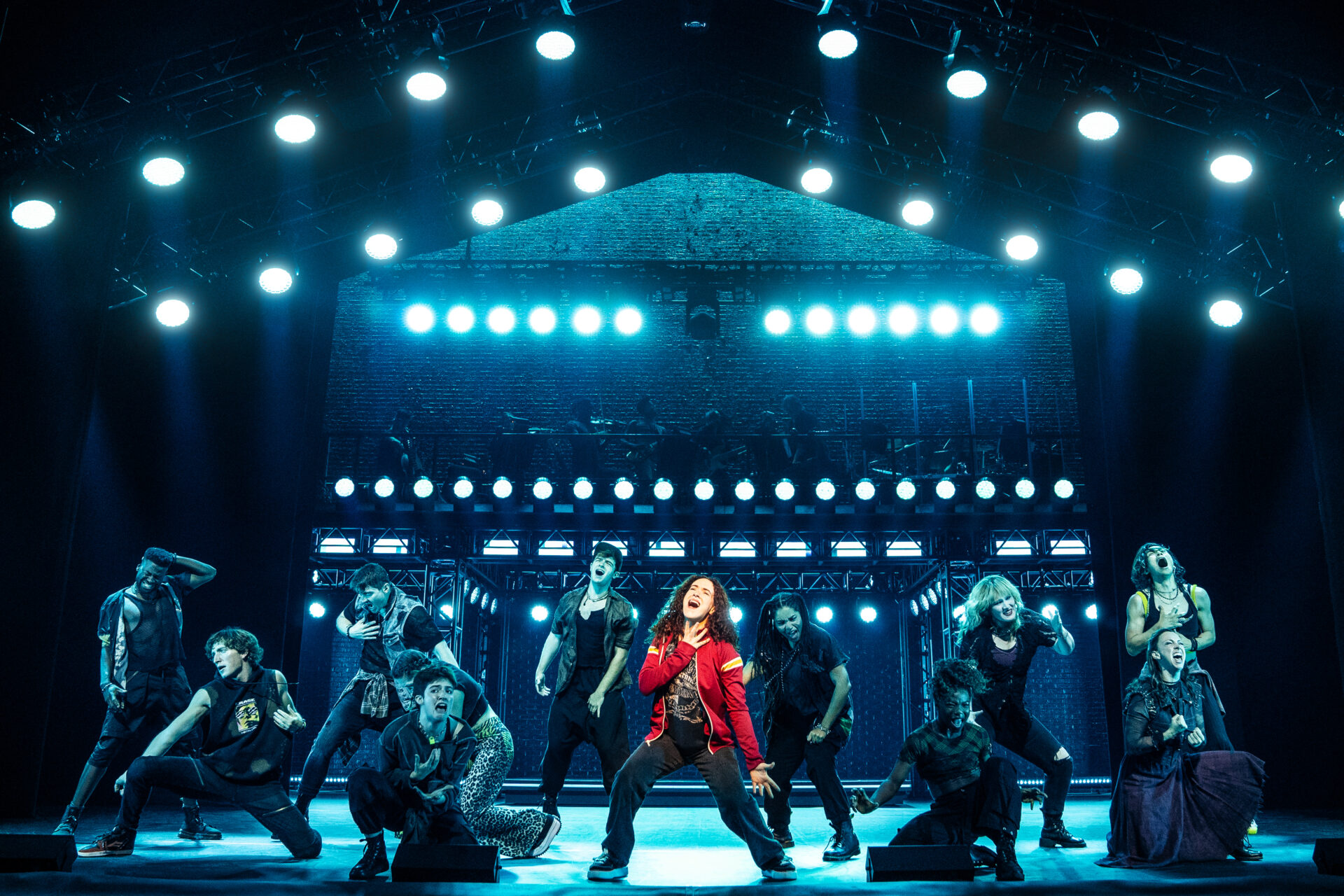 Jagged Little Pill falls into a category of what I consider shows made for millennials, featuring music by Alanis Morissette and named after her eponymous album, Jagged Little Pill exposes the struggles we hide under glossy social media posts.
Set to Alanis Morissette's music, mostly from her 1995 Jagged Little Pill album, the music earned cheers and even a few fist pumps from audience members who were overjoyed to hear the Alanis songs they grew up with. The story is about the Healy family, who in their annual Christmas letter paint the picture of a perfect family and their many Harvard-bound accomplishments. In reality, each member of the family is struggling, with everything from fitting in to opioid addiction. 
Any song cover already has an uphill battle because the cover has to be better than or unique enough to stand apart from the original. Jagged Little Pill is an entire musical of covers for an artist with a devoted fanbase. This production maintains Alanis' authentic pop-rock and grunge tone (bonus points for bringing the live band on the touring production), and in some pieces transforms Alanis' solo vocals into ensemble pieces.
While only a supporting actor, Jade McLeod gave the standout performances of the night. McLeod's two songs were the most true to Morissette's voice and their thundering rendition of "You Oughta Know" appropriately received the loudest applause of any performance of the evening. McLeod plays Jo, Frankie Healy's more than friend, who struggles with acceptance from her own family for being gay. 
The show feels all too relatable, and elder millennials can empathize with the relationship struggles Mary Jane (Heidi Blickenstaff) and Steve (Chris Hoch) face, while at the same time seeing pieces of our high school experiences in Frankie (Lauren Chanel), Nick (Dillon Klen), or Jo. 
Frankie is the adopted black daughter in the Healy Family who forms a social activism club at her high school. Chanel's Frankie was my second standout performance of the night. While mom Mary Jane sees Frankie's work as the "social crusade of the week", the issues are ones that millennials and Gen Z are no longer content to sweep under the rug, such as the role of a bystander in instances of sexual assault. I often think of actor Wilson Cruz' quote, "if being woke is wrong, then I don't want to be asleep." 
This show deals with many hard topics such as substance abuse, rape, racism, and acceptance. In true millennial fashion, Jagged Little Pill uses sarcastic comedic relief to keep us from crying (although tears were definitely shed). This timely use of humor turns a story that could be wildly depressing into something that is actionable on a personal and societal level. 
Individually, the actors delivered powerhouse vocals and performances that were raw and evocative, but their ensemble songs struggled at times to find harmony. Either because it was opening night at the National or because the show is so new, there were some issues with sound mixing; the solo voices during ensemble pieces were often hard to hear over the band and chorus and frankly just too loud for my millennial ears. 
You don't have to be an Alanis Morissette lover to enjoy Jagged Little Pill. This reviewer recommends the show for anyone, millennial or otherwise, who feels like they can't share their true self.
Final Grade: B+
Jagged Little Pill plays at the National until March 26. Tickets begin at $60 and are available online at BroadwayAtTheNational.com or at the box office located at 1321 Pennsylvania AVE NW, Washington, DC 20004. Masks are now optional during performances. Due to its serious themes, the show is recommended for ages 14 and up. 
Running Time: 2 hours and 30 minutes with a 15 minute intermission