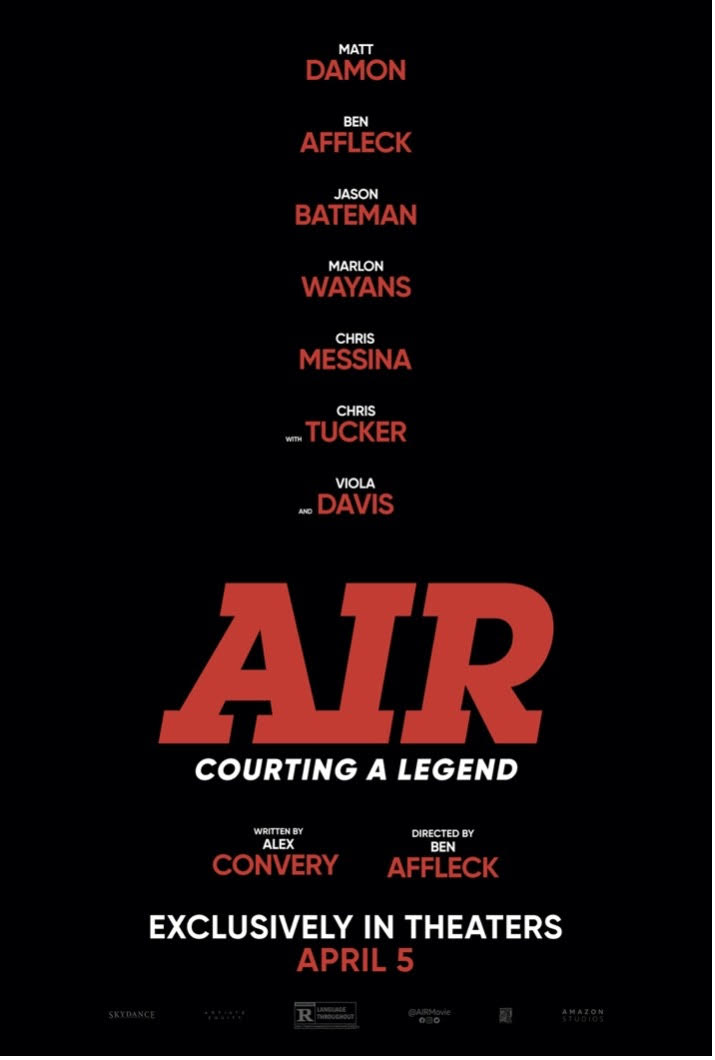 Good afternoon my friends,
Today, we launch a new ticket giveaway for our movie lovers and fans of the Air Jordans! You can win one of ten (10) Admit-2 tickets for the new movie: AIR for use in any DC Metro Area AMC Theatres!
From award-winning director Ben Affleck, AIR reveals the unbelievable game-changing partnership between a then-rookie Michael Jordan and Nike's fledgling basketball division which revolutionized the world of sports and contemporary culture with the Air Jordan brand. This moving story follows the career-defining gamble of an unconventional team with everything on the line, the uncompromising vision of a mother who knows the worth of her son's immense talent, and the basketball phenom who would become the greatest of all time.
If you like one of our ten admit-2 passes, Send an email to [email protected] with the SUBJECT LINE "AIR MOVIE" – the FIRST TEN emails to arrive in our mailbox will earn the tickets.
Remember this is first come, first serve and you must be a resident of the District of Columbia, Maryland or Virginia to enter this giveaway!
AIR – In Theatres Now!
Good luck!!!