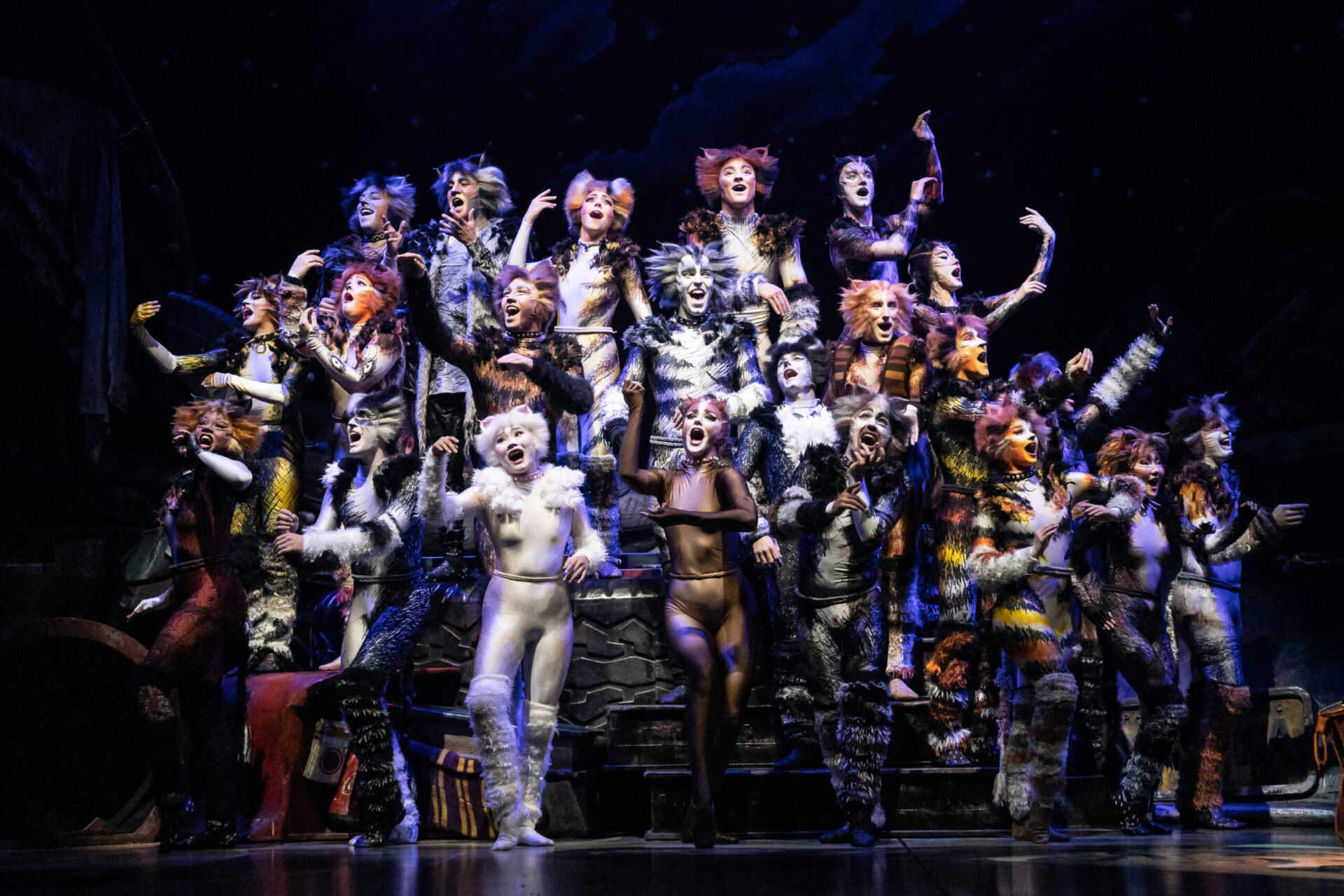 When you think of long running musicals, Andrew Lloyd Webber, and timeless classic Memory, what comes to your mind? If you said Cats, you would be correct! Cats is here at the National Theatre for one week only to bring us down to the world of the jellicle cats for an unforgettable good time! Cats was on my bucket list of musicals that I wanted to see and with this tour, it was worth the wait!
Written before his other legendary hit musical Phantom of the Opera, Cats hints of Webber's subsequent use of mystic fantasy as it strings together a song/dance version of T. S. Eliot's work, Old Possum's Book of Practical Cats. It is this acrobatic ensemble that transforms the stage from a group of actors into a space filled with felines. Several stray cats who hang out in the junkyard at night have an annual Jellicle Ball, an event where one is chosen to ascend to the Heaviside Layer and start over. With a sudden turn of the head, a sudden exuberant pounce, and before you know it, the brilliant choreography and amazing vibrant costumes pull you in and you forget these are actors on stage — you'll swear these nimble creatures are actual cats.
This touring production has brought out some great talent within their ranks. In fact, many actors making their debut on the national stage and we are delighted to see them at their new beginnings. They include Ibn Snell playing the Magical Mister Mistoffelees whose moves alone during his number is truly mesmerizing that you feel his magic for nearly ten minutes. You could not help but to keep an eye on him and his fast feet but try to keep up – if you can. Another actor who happens to be from our neck of the woods in Northern Virginia is Taryn Smithson plays Rumpleteazer who brought some great acrobatics along with her partner Mungojerrie played by Brian Craig Nelson. This terrific twosome had given cartwheels some new life in this musical.
Speaking of local talent, when you see Jennyanydots go into her tap-dancing routine and wowing the crowd, that's Silver Spring native Michelle E. Carter! I am so glad to see her back on the stage once more making waves and representing the DMV proud.
Music is what can make or break a musical and Cats has fully delivered the goods with a live orchestra. Lead by music director/conductor Jonathan Gorst, you feel every note and beat with such passion that it immediately draws you in. Every note played was a symphony and note sung was a mighty chorus filling the National Theatre stage to delightful and engaging ears.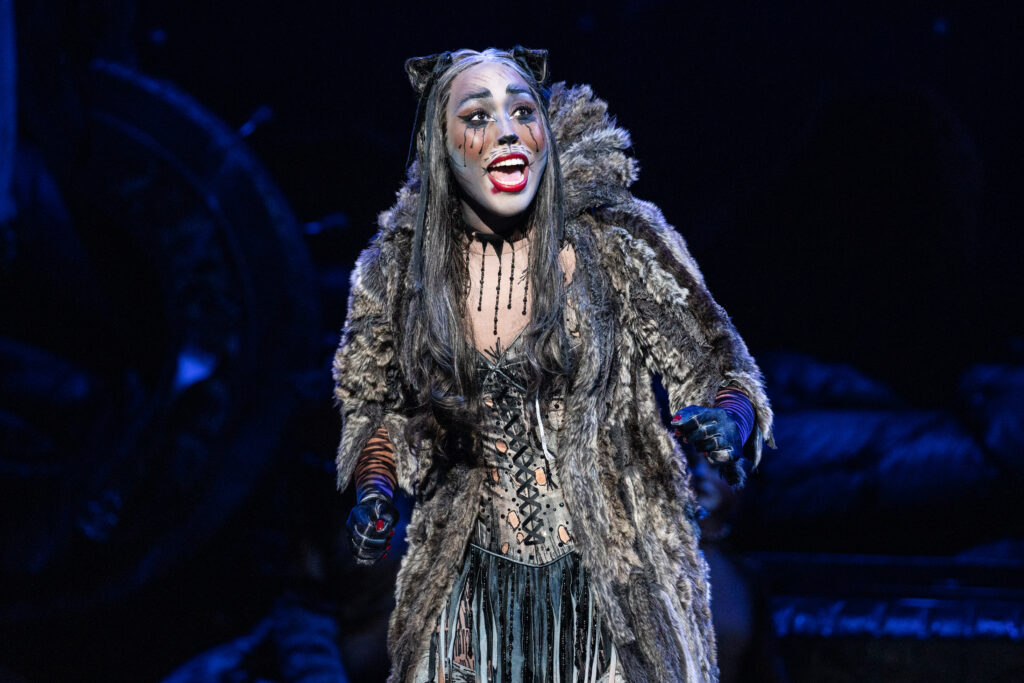 We cannot just review this musical without talking the timeless classic "Memory", sung by Grizabella. When you walk into the theatre to see Cats, you have that question if the actress who dares to sing THE song will give it the utmost respect it always deserves. Memory is a song that moves your soul and send chills through your body. It starts out when Grizabella's voice is meek early in the show but when you belt out those high notes near the end, it's a tug at the heartstrings and not a dry eye in the house. For Tayler Harris, she killed it, slayed it, brought the house down. She was so eloquent in her performance that you wanted to follow her journey even after she floated up to the sky!
If you haven't seen "CATS" before on stage, it truly is a unique curiosity and a classic worth the price of admission. And if you're a longtime fan of the show, it's worth attending for your own "memory."
FINAL GRADE: A+ for Forty Years of Jellicle Cats & Curiosity
Cats is playing at the National Theatre through January 22nd. This show has One 20-minute Intermission. Tickets are available thru Ticketmaster.com.