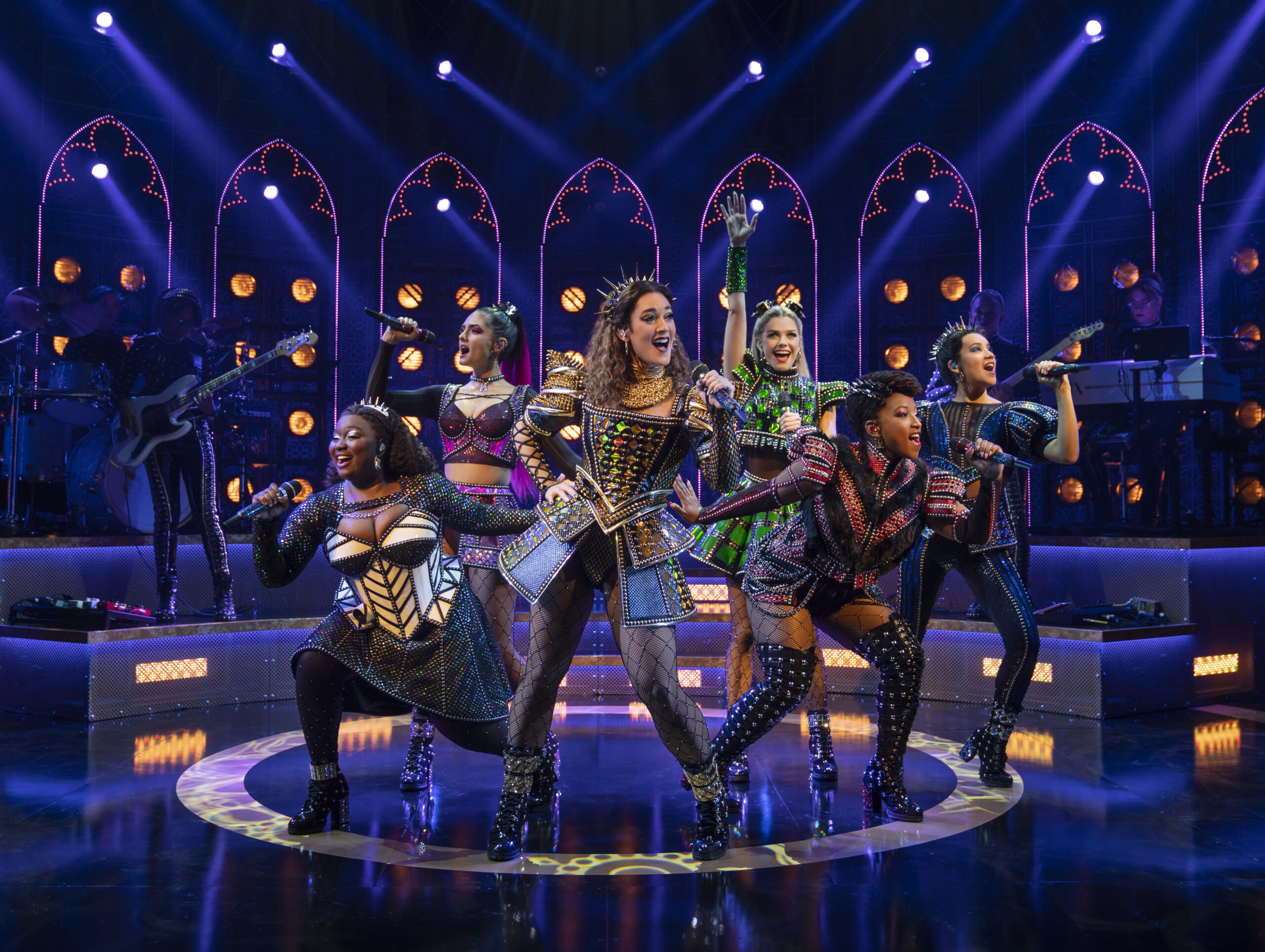 The divorced, beheaded, and for one week only, live, queens of the SIX National Tour made their way to Baltimore this past week for a musical experience that blends the lines of classic musical theatre and a contemporary pop concert.

This show left me in awe as it takes history and turns it into Her-story, taking the story of King Henry VIII and giving control of the narrative we already know to his six wives in a way that is both empowering and entertaining. As soon as the six queens took the stage and the lights came up, I knew I was in for a special treat, and from the very first note, I was hooked. While I wasn't exactly sure how the concert-style format would work for storytelling, I was completely sold once the second song started and was glad that it felt different from traditional musicals.

I adored how much this show truly felt like a pop concert, with the queens referring to the audience by our city of Baltimore to get us hyped up. The sparkling costumes, along with the stunning lighting and beats from the band, added depth and glamor to this already spectacular show that has a minimalistic set. But while the show is definitely a concert-style production, it manages to weave a cohesive narrative throughout, dropping in classic theatre moments that drive theatergoers to see musicals in the first place.

What's more, each time a new queen takes center stage for a solo, you think "she's my favorite," only to be won over by the next one. The standout performer for me was Jane Seymour, played by Amina Faye, whose over dramatic performance was exactly what I was looking for to break up this concert. Her rendition of "Heart of Stone" was not only beautiful, but the riffs she decided to add in made the audience truly feel like this was an immersive concert experience. But really, all six performers were exceptional, bringing their own unique style and flair to the stage and sharing their individual talents and stories in relation to Henry VIII.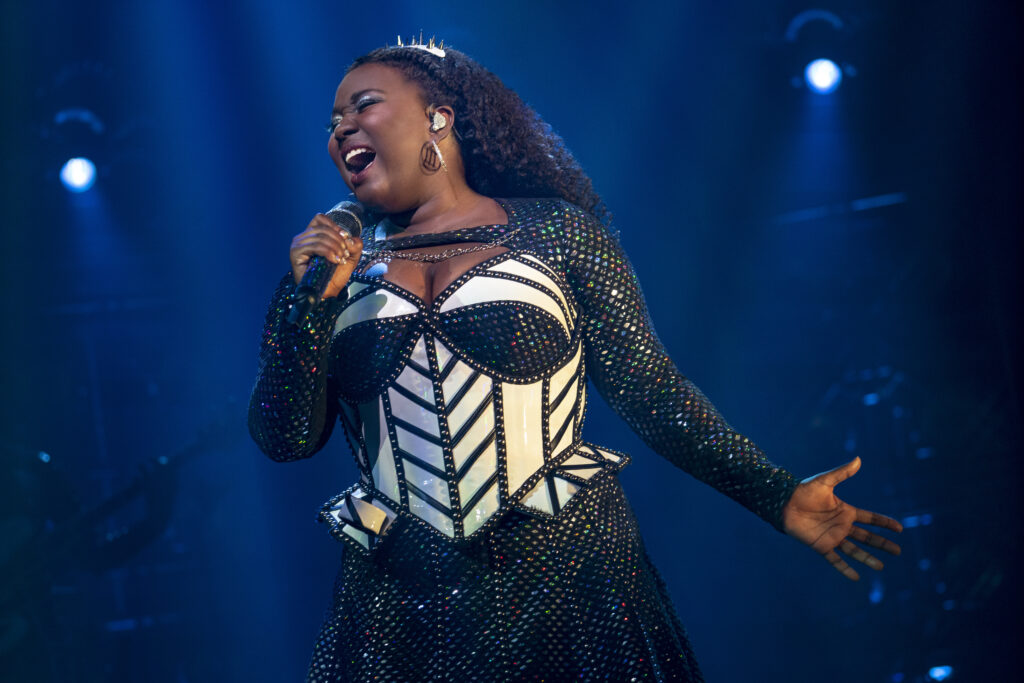 This was one of the most entertaining pop-diva concerts I've been to, and I've seen Dua Lipa and Gaga. It's very draggy, with reveals and choreography that shed light on the tragic stories of these women, but it's all done with such style and panache that you can't help but get caught up in the fun.
SIX manages to be both a celebration of these incredible women and a fun night out, all wrapped up in one incredible package. Henry VIII may be a well-known figure, but it's the six women in his life who are the reason for his prominence in history. Don't miss out on this opportunity to see history turned on its head in the most entertaining way possible and grab tickets to SIX as soon as you can!
SIX runs at The Hippodrome through May 14th. For tickets and more information on the National Tour, visit: www.sixonbroadway.com.
Final Grade: A+