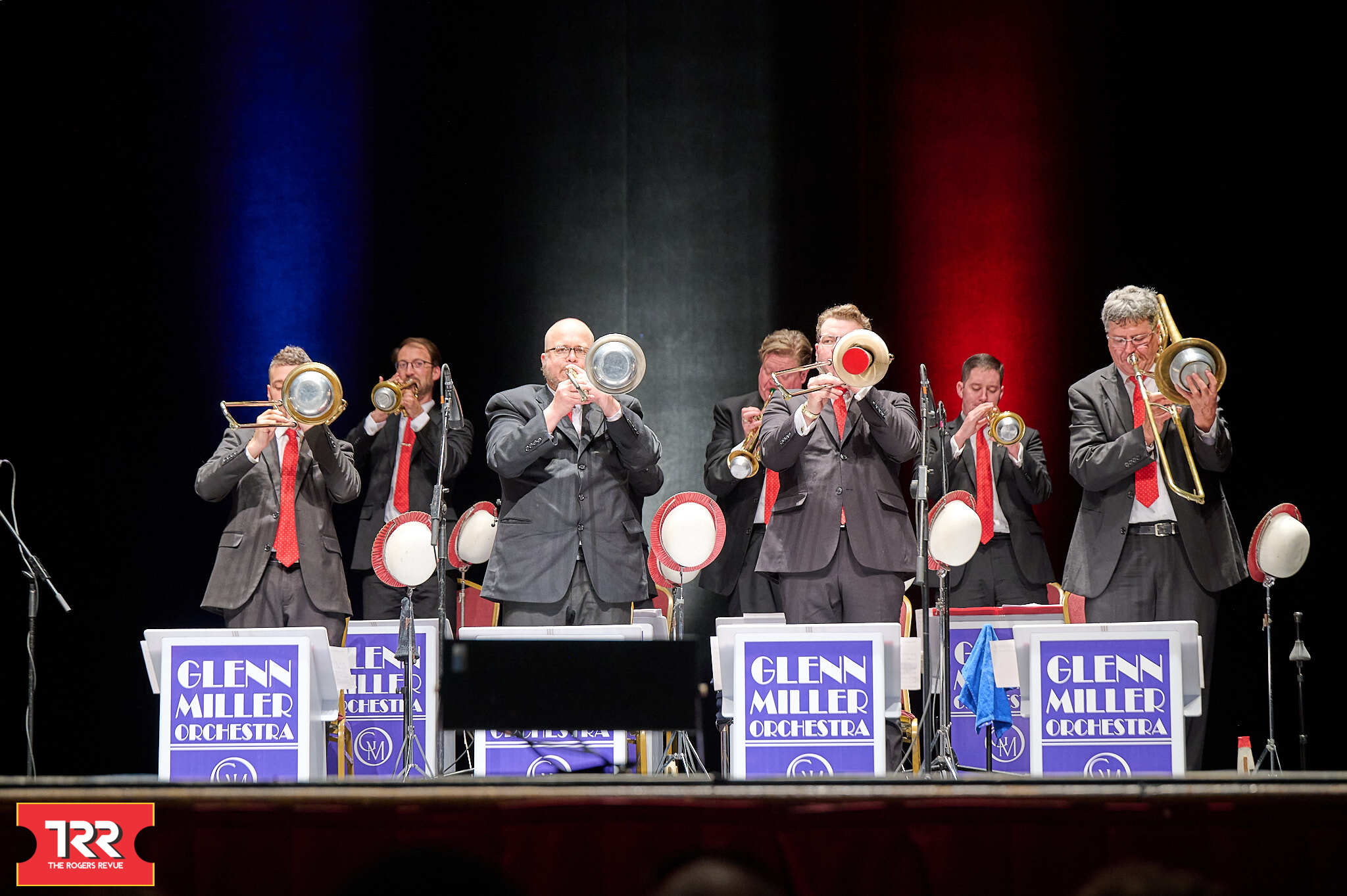 What a time to be alive. It may be the year 2022 but we held the ability, for a night, to go back in time to an era full of swing, soul, and fun. The Glenn Miller Orchestra Band at The Lyric Opera House in Baltimore, MD brought Glenn Miller, Frank Sinatra, and movie memories from "back in the day" back to life.
Ever wanted to time travel but through music? Yes, I know. That is where this band will take you and believe it. I never thought about such a thing until recently. The Glenn Miller Orchestra Band sparked a creative nerve inside of me that is still living on. A creative nerve that I would like to last forever. What an experience!
Erik Stabnau made a wonderful Musical Director and Male Vocalist that I could see no other individual going from solos, to saxophone, giving the audience perfect deliverance on musicians, the band's history, as well as duets and ensuring the audience knew their cue for their sing a long moment all at the same time. The greatest band of all time is truly timeless and is still getting it right after almost over eighty years. That band is The Glenn Miller Orchestra Band.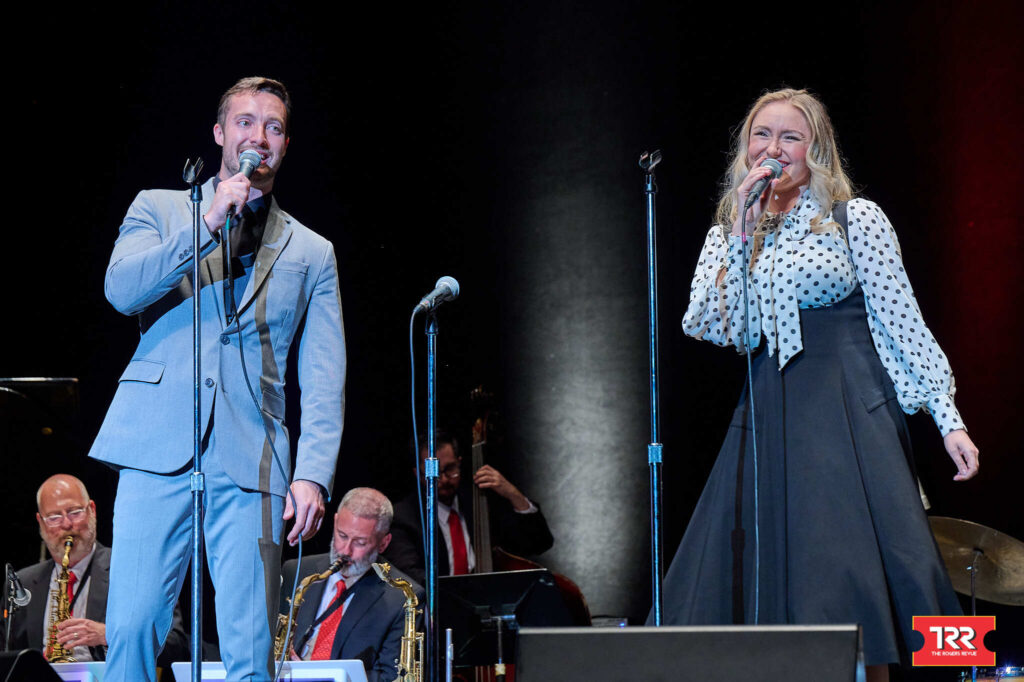 Moonlight Serenade, Chattanooga Choo Choo, and Tuxedo Junction and more all enchanted the crowd for 2 hours of fun, laughter, and harmony. There were powerful solos from Trumpeteer Joe Young throughout the night and a myriad of easy listening from Pianist Gil Chapman. Erik Stabnau and Jenny Swoish were nothing more than a dynamic duo but alone is when the magic of their vocals seemed to stop time at The Lyric Opera House. The satisfaction and appreciation within The Glenn Miller Orchestra Band was a heartwarming experience.  You could feel the love in the air through their instruments, vibes, and the appreciation they had for Glenn Miller, the audience, and each other that night.
The musicians turned out to be improvising on the spot which came from moments of brief history and fun facts by their musical director, Stabnau. Joe Young was among the Trumpet players who I got to appreciate very well as he seemed to solo and have the night his way next to his musical tribe of joy. When Joe Young wasn't letting us have it with his solos, he would get back in line behind our fun guys who they surprisingly called the "fun section." These are the trombone players. They were literally the life of the party all night. When the band broke out into "Pennsylvania 65000," the audience cheered and chimed in to the point where I thought the trombone players were going to give up the "fun section" and pass it to the audience. Eh, Too many of us I suppose.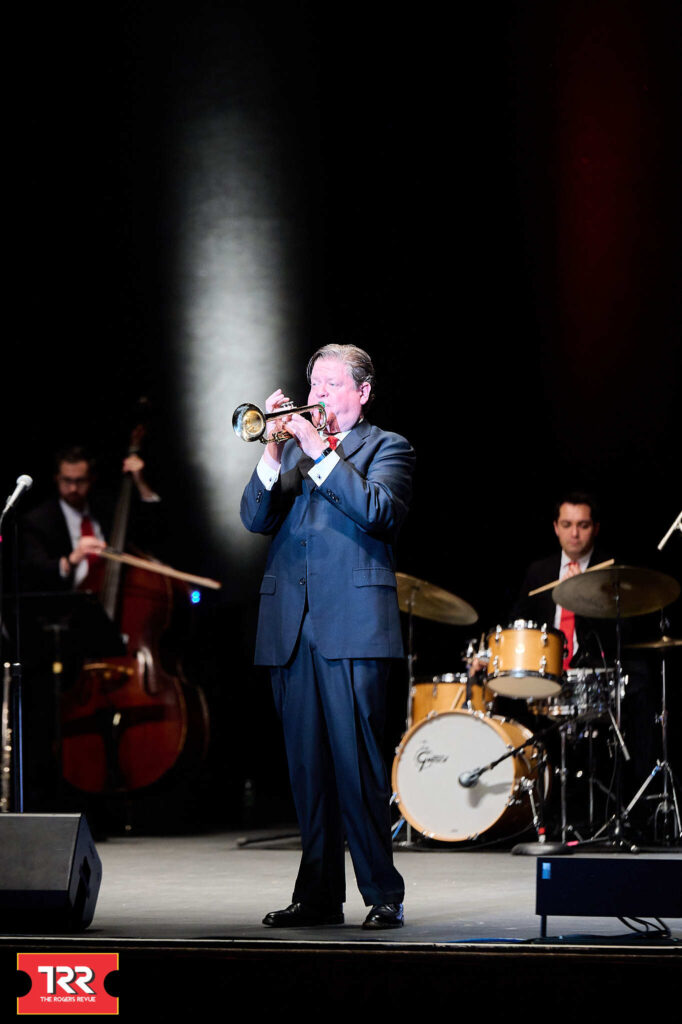 The night lifted and landed on a wonderful note. As the veterans were given their recognition and our time warp was coming to a pass; Stabnau's "Stairway to the Stars" and another go of "Moonlight Serenade" was enough to bring us all back to 2022 with just a little more jazz and glitter. To hear what you are truly missing and how to really time travel with music; go see The Glenn Miller Orchestra Band yourself. They are playing for you!
To see if they are coming your town, go to https://glennmillerorchestra.com/
FINAL GRADE: A