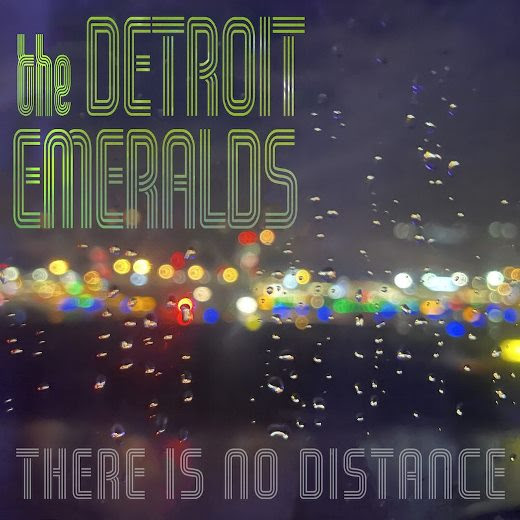 Iconic R&B group, The Detroit Emeralds, led by founding member and lead vocalist James Mitchell, Jr., is set to release a brand-new single, "There Is No Distance," today – May 23, 2023. The Detroit Emeralds first gained popularity in the 1970s with a string of R&B hits such as "Feel the Need in Me," "Do Me Right," and "You Want It, You Got It."
After recording briefly for Ric-Tic, the group signed with Westbound Records in 1970 and embarked on a successful touring career across the United States, supporting legendary acts such as Sammy Davis Jr. and James Brown. Mitchell himself was also a member of "The Floaters," co-writing their global number one hit "Float On."
In order to uphold and extend The Detroit Emeralds' legacy, James Mitchell Jr. collaborated with MCM Global Team to form a first-rate production group, comprising of Detroit bassist and producer Jerome Rimson, Mitch Low, and the MCM Global Team members. Mitchell also personally handpicked three new Emeralds, all established artists in their own right: Dwayne Lomax, Alfonzo Livingston, and Orrick Ewing.
"There Is No Distance" marks the group's fourth single with the latest lineup and will be the final single before their new album drops this Autumn. Esteemed songwriter Peter Sinfield, known for penning hit songs such as Celine Dion's "Think Twice," crafted the heartfelt lyrics for the new single.
The Detroit Emeralds are currently in the studio recording their upcoming album, which will feature exciting collaborations, including one with The Floaters. The group is also planning new shows in America and Canada, with discussions underway for potential performances in Europe, particularly the UK.
"There Is No Distance" is available on all major digital platforms TODAY, as The Detroit Emeralds' legacy continues to thrive
The Detroit Emeralds: https://distrokid.com/hyperfollow/thedetroitemeralds/there-is-no-distance