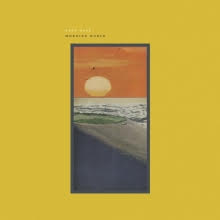 This is going to be a wonderful day, and Teen Daze is the reason for it.  His new album Morning World is just the right album to start your day with. Based in British Columbia, Canada, Teen Daze is a producer who was discovered when he posted his songs on his Tumblr account. His debut EP Four More Years was released in 2010 and he's been a hit ever since. Now with the release of his newest album Morning World, Teen Daze has shown us what it is that made him such a hit with fans.
The album begins with Valley of Gardens, which has a soft and peaceful tune. Pink has an upbeat rock and roll sound and a fun beat to dance to.  The soft guitar strumming and vocals in the titular track Morning World may make you think of a dawn breaking.  It Starts at the Water begins with a softly sung acapella and leads into a romantic pop serenade. The extended instrumental performance in Post Storm makes it a calm and beautiful track. "Life in the Sea" is hypnotic and peaceful.
You Said is an instrumental tune that has the sounds of a warm summer afternoon. The steady drums, synthesizer and bass guitar give it a rock and jazzy sound. Garden Grove is serene but is a bit of a sleepy tune as well. The duel guitars in Along work in perfect harmony with Teen Daze's vocals and make it an impressive and dazzling track. Infinity will make you want to dance to this remarkable track.  The appropriately titled Good Night ends this album with the soothing yet doleful song. The soft piano and guitar give it a stunning and tranquil sound that the audience will love.
Morning World is the perfect title for this album. The entire album is the ideal soundtrack for an awesome day. The instrumental interludes and acapella make this album colorful and electrifying. Teen Daze had the right idea to make this album as upbeat and sunny as he did. I honestly believe that Morning World will become a fan favorite in no time.
Final Grade: A