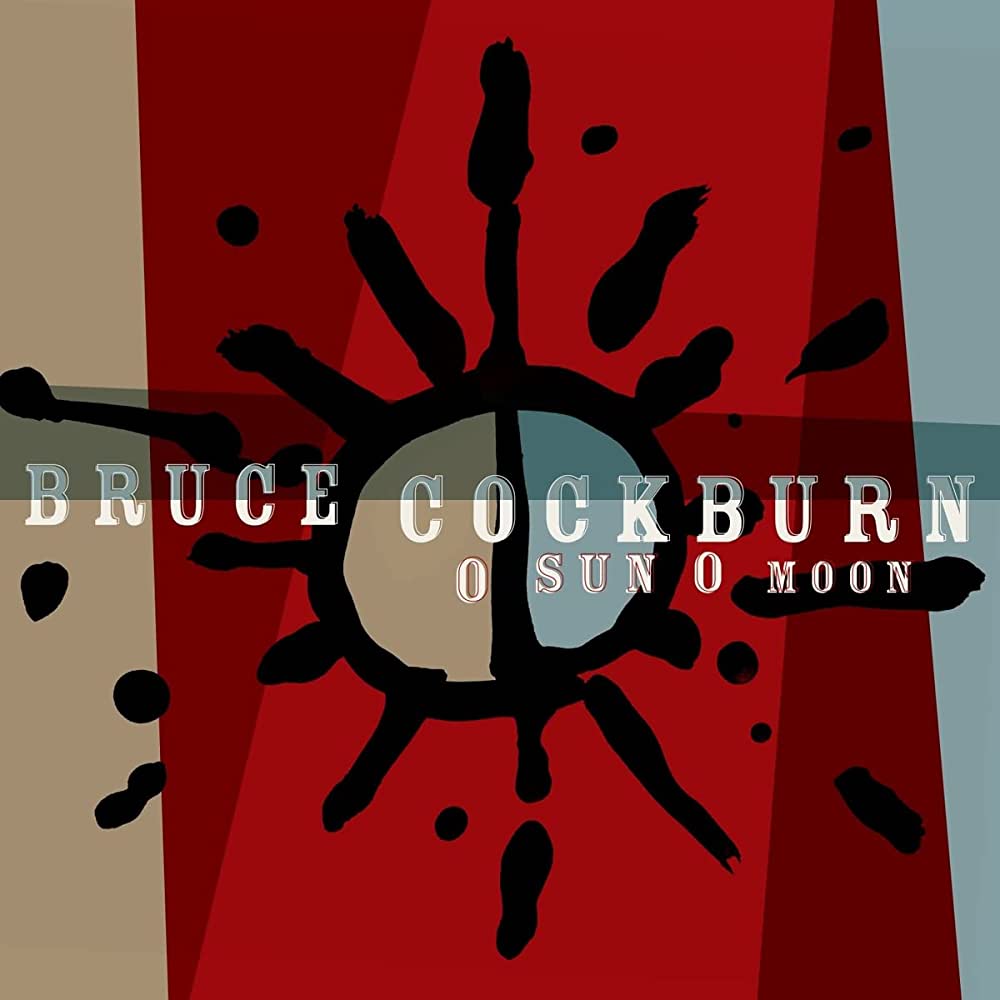 Expansive, passionate, thoughtful, dreamy, introspective – all these words and more describe O Sun, O Moon, the newest album from acclaimed singer-songwriter Bruce Cockburn. The album really doesn't fit a single genre, and indeed, it would do injustice to pigeonhole or try to categorize it thusly.
With a toe tapping opening track like "On a Roll", to the light jazzy sounds of "Push Comes to Shove", and the folk music style ballad of "Colin Went Down to the Water", the overall mood is one that evokes sitting on a porch in the Canadian Rockies on a summer evening with guitar in your lap and a cold one in your hand. Tracks like "Into the Now" showcase a slightly more Maritime sound and inspiration both lyrically and instrumentally.
To Keep the World we Know picks up the tempo while taking the listener on a musical journey around the world, and King of the Bolero showcases some nice musical surprises. True to his musical roots and style, the heart of the album centers around the acoustic guitar, upright bass, and drum, with some nice surprises such as a touch of clarinet, saxophone, violin, mandolin and  even Marimba, all supporting the smooth velvety vocals. The lyrics are poetic, passionate, deep, and broad.
Each track is evocative of the human existence and is instantly relatable, painting a picture of humanity in all its colors – the good, the bad, the struggle, the triumph – with nods to the past, a view to a future, but staying firmly rooted in the present. In an era of highly synthesized, digitized, and lyrically generic music, Bruce Cockburn brings us back to the basics of musician and music, instrument and lyric in a way that is traditional, yet contemporary and very much Canadian.
O Sun, O Moon is a breath of fresh air that showcases a master of song at his best and is an album that will stand the test of time long after others have come and gone.
FINAL GRADE: A+