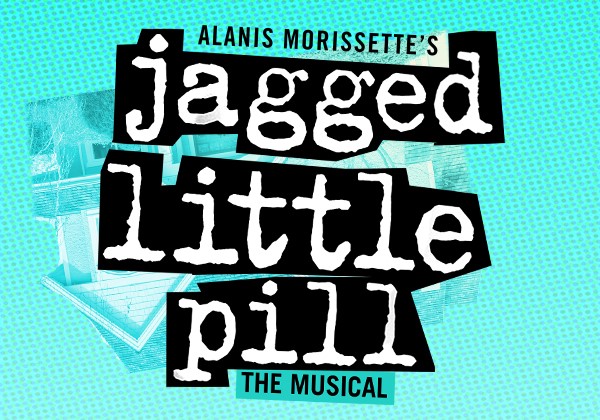 Single tickets are now on sale for the Washington, D.C. premiere of JAGGED LITTLE PILL at D.C.'s National Theatre, located on Pennsylvania Avenue just steps from the White House.

JAGGED LITTLE PILL will play for two weeks only, from March 14 through 26, 2023.

Inspired by the seminal rock album of the same name by seven-time Grammy Award winner Alanis Morissette (she/her), tickets to the Tony and Grammy award-winning production begin at $60 and are available online at BroadwayAtTheNational.com or in person at our box office located at 1321 Pennsylvania Avenue NW, Washington, D.C. 20004. Box Office hours are Monday through Friday 12:00-6:00pm with extended evening and weekend hours during performance days.

CALENDAR INFORMATION

JAGGED LITTLE PILL begins March 14, 2023, and is a theatrical event recommended for ages 14 and up. The show runs approximately 2 hours and 30 minutes, including one intermission.


Tuesdays, March 14 and 21, 2023, 7:30 pm
Wednesdays, March 15 and 22, 2023, 7:30 pm
Thursdays, March 16 and 23, 2023, 7:30 pm
Fridays, March 17 and 24, 2023, 7:30 pm
Saturdays, March 18 and 25, 2023, 2:00 pm and 7:30pm
Sundays, March 19 and 26, 2023, 2:00 pm and 7:30pm


Please visit https://www.broadwayatthenational.com/show/jagged-little-pill/ to learn more.



ADDITIONAL INFORMATION

LOCATION
The National Theatre is located at 1321 Pennsylvania Avenue NW in downtown Washington, D.C. Nearby metro stops include Metro Center and Federal Triangle. For parking information and further directions, please visit BroadwayAtTheNational.com.

GROUPS OF 10+
Groups of 10 or more can save on most performances and enjoy exclusive benefits. To learn more, visit BroadwayAtTheNational.com.

TICKETING DISCLAIMER
Cast and dates are subject to change. Ticket prices do not include a service charge and per ticket facility fee. For the most up-to-date information on The National Theatre's health and safety policies, please visit the Covid-19 Info Center at BroadwayAtTheNational.com/Covid-19-Info-Center.



ABOUT THE NATIONAL THEATRE

Located on Pennsylvania Avenue near the White House, The National Theatre opened in 1835 and is the nation's oldest venue still presenting touring Broadway.



Nederlander manages and programs the theatre, including the Broadway at The National series. The name "Nederlander" has been synonymous with great entertainment since 1912. Led by James L. Nederlander, President, Nederlander continues the tradition of operating historic theatres, as well as producing and presenting the best in theatrical entertainment and concert events. To learn more, please visit Nederlander.com. Follow Broadway at The National at Facebook.com/BroadwayAtTheNational or on Twitter and Instagram (@bwaynatdc). For Broadway at The National press, please email [email protected].

The National Theatre Foundation is the 501(c)(3) non-profit entity responsible for the continued operation and preservation of The National Theatre. Gifts to the National Theatre Foundation help fund necessary capital improvements and maintenance to preserve this historic facility. Additionally, contributions support free community and educational programming, and make possible the management of a vast, content-rich archive. To make a tax-deductible contribution to The National Theatre Foundation, please visit their secure giving website; thank you!