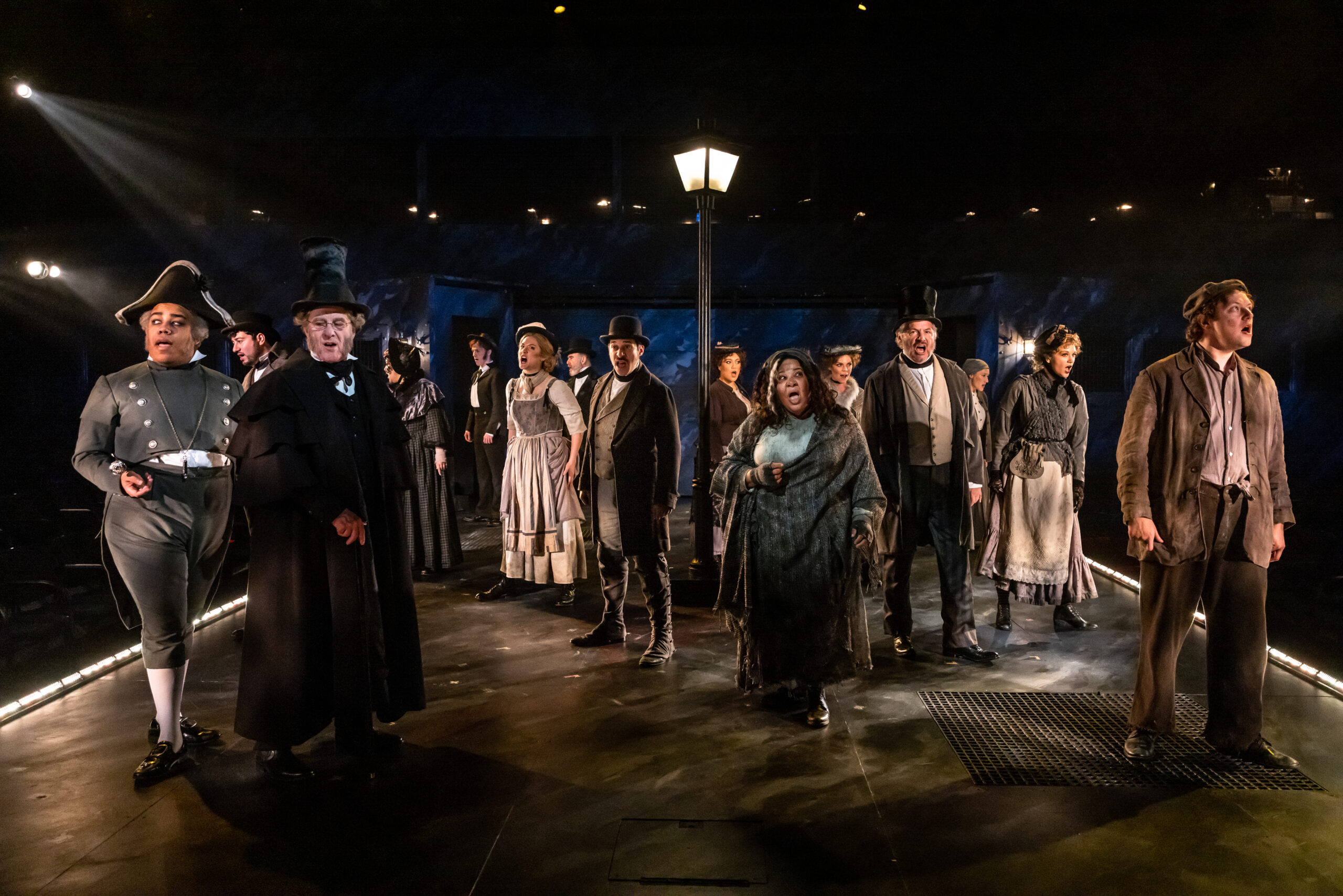 "Attend the tale of Sweeney Todd!" No, really: do. For those unfamiliar with Sondheim's arguably darkest masterpiece (part of Signature Theatre's Season of Sondheim tribute to the late, great composer and lyricist), you'll learn in the very first stanza of the show that Sweeney "shaved the faces of gentlemen who never thereafter were heard of again." But don't let that scare you away, because there's oh so much more.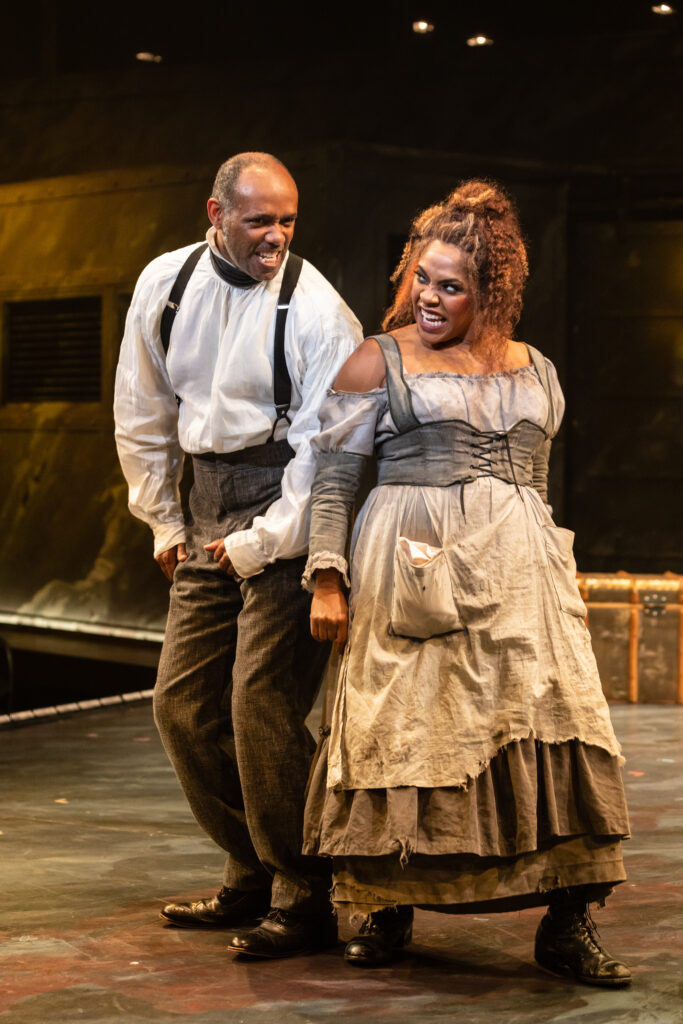 There's not a bad apple in the bunch of Signature's whole fantastic cast, which is probably for the best, as they might otherwise end up in Mrs. Lovett's (Bryonha Marie) famous meat pies of questionable content. Marie outdoes herself in this part with a cup of conniving, a dash of tenderness, and heaping tablespoons of humor—all of which is lost on Sweeney Todd (Nathaniel Stampley), whose single-track mind is set on revenge. Stampley's Todd is brusque, imposing, and tortured. The pair of Stampley and Marie together is delightfully mad—particularly in "A Little Priest," as they hatch their grisly plan of revenge on Judge Turpin (John Leslie Wolfe), who is holding Sweeney Todd's daughter captive. Wolfe plays the predator-judge with a believability that will set your hair on end (and may make you hope he does end up in one of Mrs. Lovett's pies). Perhaps that's what makes his duet with Stampley, "Pretty Women", especially haunting and yet achingly beautiful.
Other standout performances include Anthony (Paul Scanlan) and Johanna (Katie Mariko Murray). The two star-crossed lovers are absolutely masterful as they hatch a hurried plan of their own in "Kiss Me." Tobias Ragg (Harrison Smith) is an equally sympathetic character. As Mrs. Lovett's naive bake shop assistant, Smith portrays a heart-wrenching—if misguided—loyalty. His version of "Not While I'm Around" is perhaps the most earnest I've seen. And I'm certainly not alone in thinking this cast is special. Multiple audience members could be heard at intermission declaring the show better than the revival currently on Broadway starring Josh Groban.
I also must give a nod to the thoughtful set design in this show, with hanging hooks used for a variety of creative purposes, not the least of which is some very realistic body bags with entrails "leaking" from the bottom. (Yeah, maybe leave small children at home for this show.) The full and phenomenal orchestra further serves to set and enhance the haunting, macabre London scene that unfolds. The show is playing through July 9th, and you don't want to miss it. Just make sure you shave ahead of time.
FINAL GRADE: A
Sweeney Todd is playing at the MAX Theatre at Signature Theatre NOW through July 9th. Tickets can be purchased HERE!
Face masks are required inside the performance spaces on Thursdays and Sundays.
Face masks are optional inside the performance spaces Tuesdays, Wednesdays, Fridays and Saturdays.
Running time is approximately 2 hours and 35 minutes, with one intermission. This show is recommended for teens and adults. Contains guns/gunshot sounds and will use theatrical haze. Signature does not admit children under 6 years old