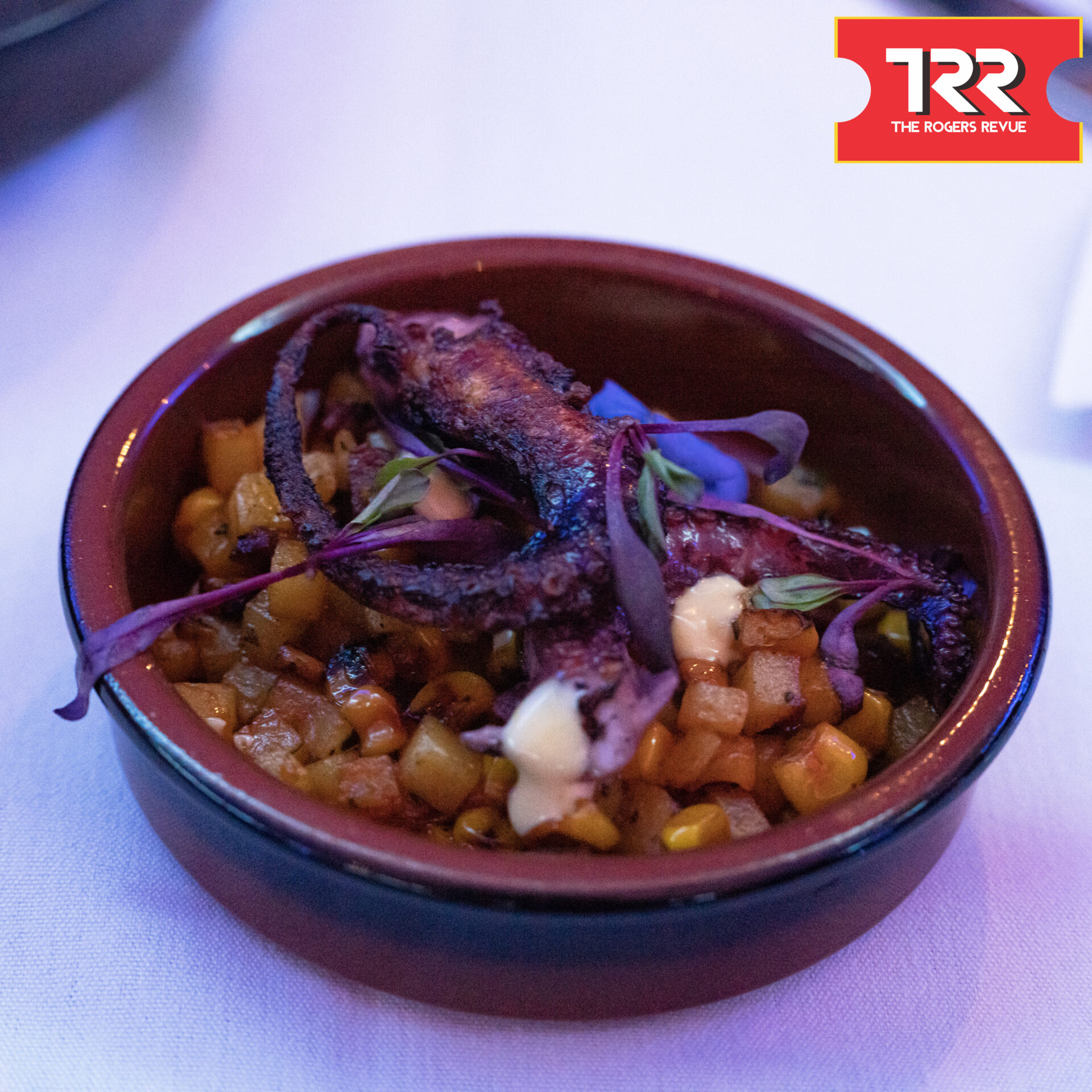 On the evening of Thursday, February 23, 2023, the record-breaking winter weather with warm temperatures in the 80s sets the tone for the hottest/coolest event as TRR team attended the re-opening reception of the sensational Skydome. Located atop the DoubleTree by Hilton Crystal City Hotel (300 Army Navy Drive, Arlington, Virginia) a friendly tip is taking the elevators to the 14th floor. Once inside, diners and tourists will be welcomed with a spectacular rotating 360 degree view of either the DC skyline and monuments or airplanes landing towards DCA Airport. The atmosphere will definitely get you in the mood to celebrate any milestone event like special birthdays, Girls Night Out celebrations, military promotion ceremonies, perhaps a romantic getaway, etc.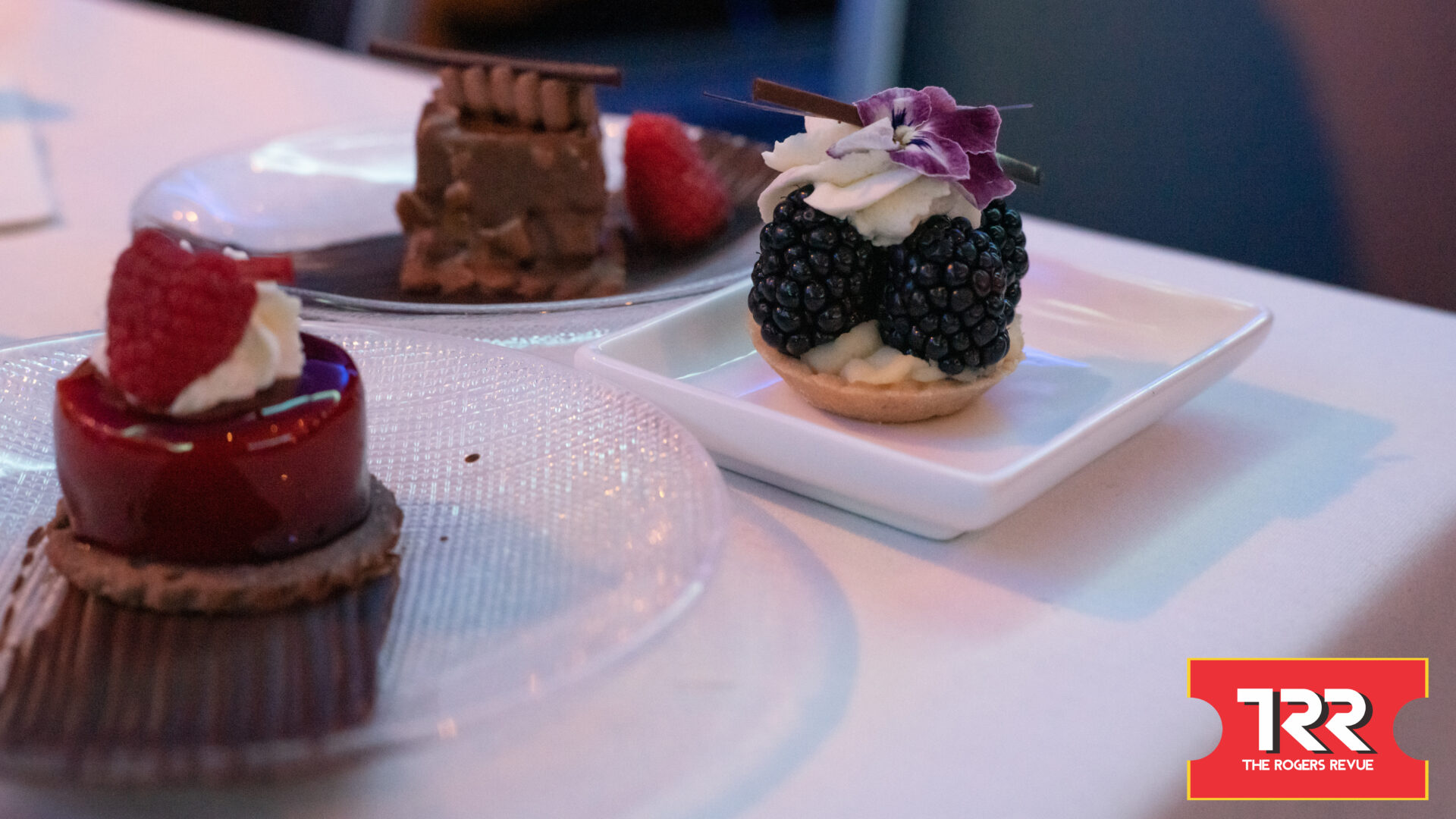 The dining capacity is about a hundred with flexible seating options, allowing for private or semi-private events for up to 125 standing. Only being at the property for a combined year and half, TRR were introduced to two important Skydome executive staff members. First the lovely Food and Beverage Director, Rachel Kapelner who recently lost her voice in Las Vegas because she just got engaged!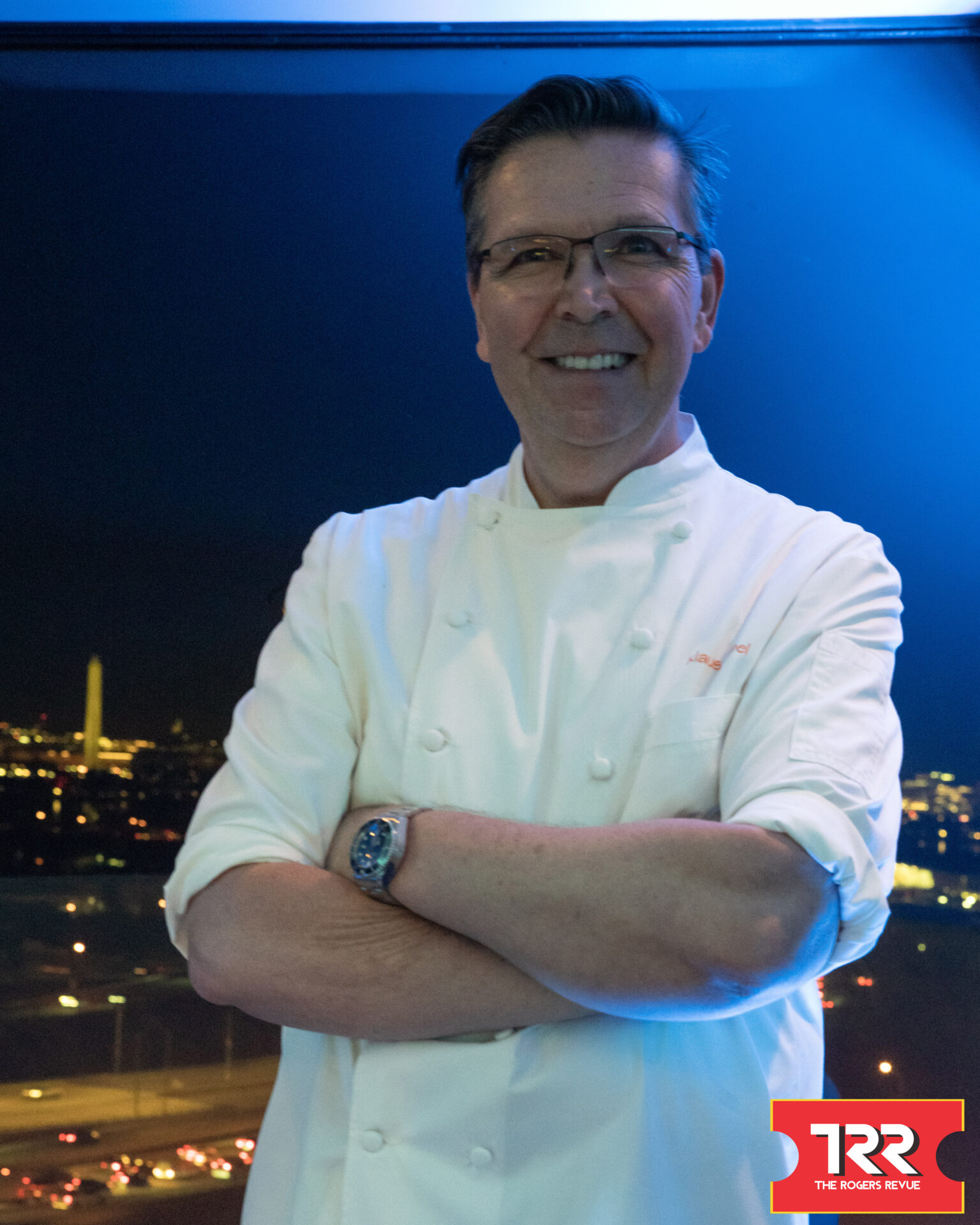 Then meeting the extremely charismatic Executive Chef Klaus Happel (pronounced like Santa "Klaus" and "apple with an H") who created an inspired menu showcasing American fare through a Mediterranean lens like the famous Grilled Octopus with potato chorizo corn hash and aji amarillo aioli; Green Curry Hummus comprised with a blend of tangy chimichurri glazed chickpeas, feta, toasted almonds, and pistachios, shiitake, cremini and yellow oyster mushrooms. Hearty seasonal entrees include a 16 oz. glorious Grilled Pork Chop Tomahawk with a honey garlic glaze from the Chef's rooftop apiary. Overall his advice to the next generation of aspiring chefs, "Taste everything. Find the passion. Otherwise you will be stuck with eating chicken fingers for the rest of your life."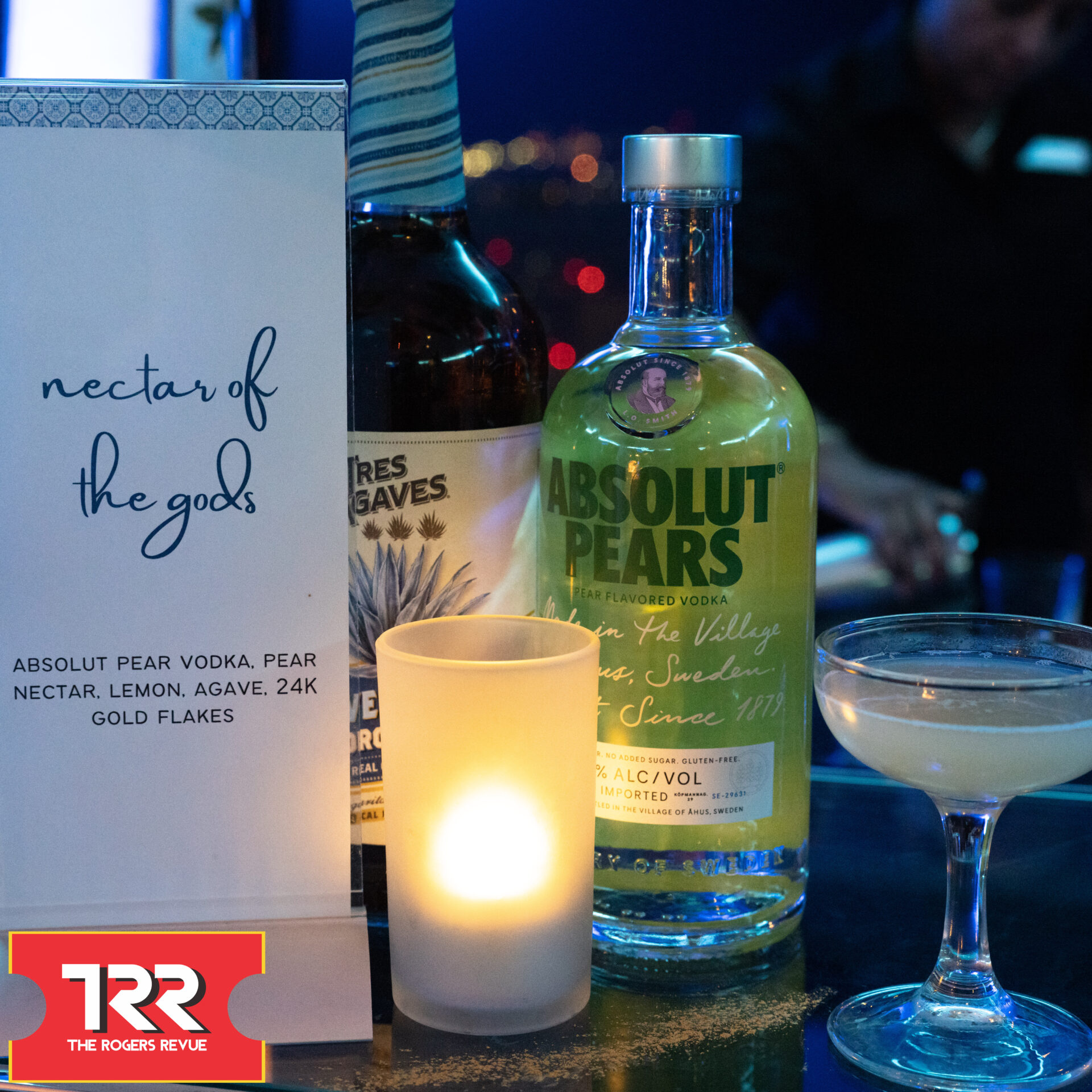 Finally, the Skydome management team spent a great deal of time developing an elevated beverage program. Led by Beverage Director Haley Stone, the bar is now turning out stunning cocktails like the Nectar of the Gods, made with Absolut pear vodka, pear nectar, fresh lemon, agave, and sprinkled gold flakes and the Evening Thyme is smoked with cherry wood stirred with honey harvested from the rooftop apiary. Plus, a zero proof options availability include the Pineapple Storm with dark cane syrup, lime, pineapple ginger beer, and topped with a smoked pineapple.
To make a reservation, visit OpenTable here. Dinner is served only from 5 – 10pm.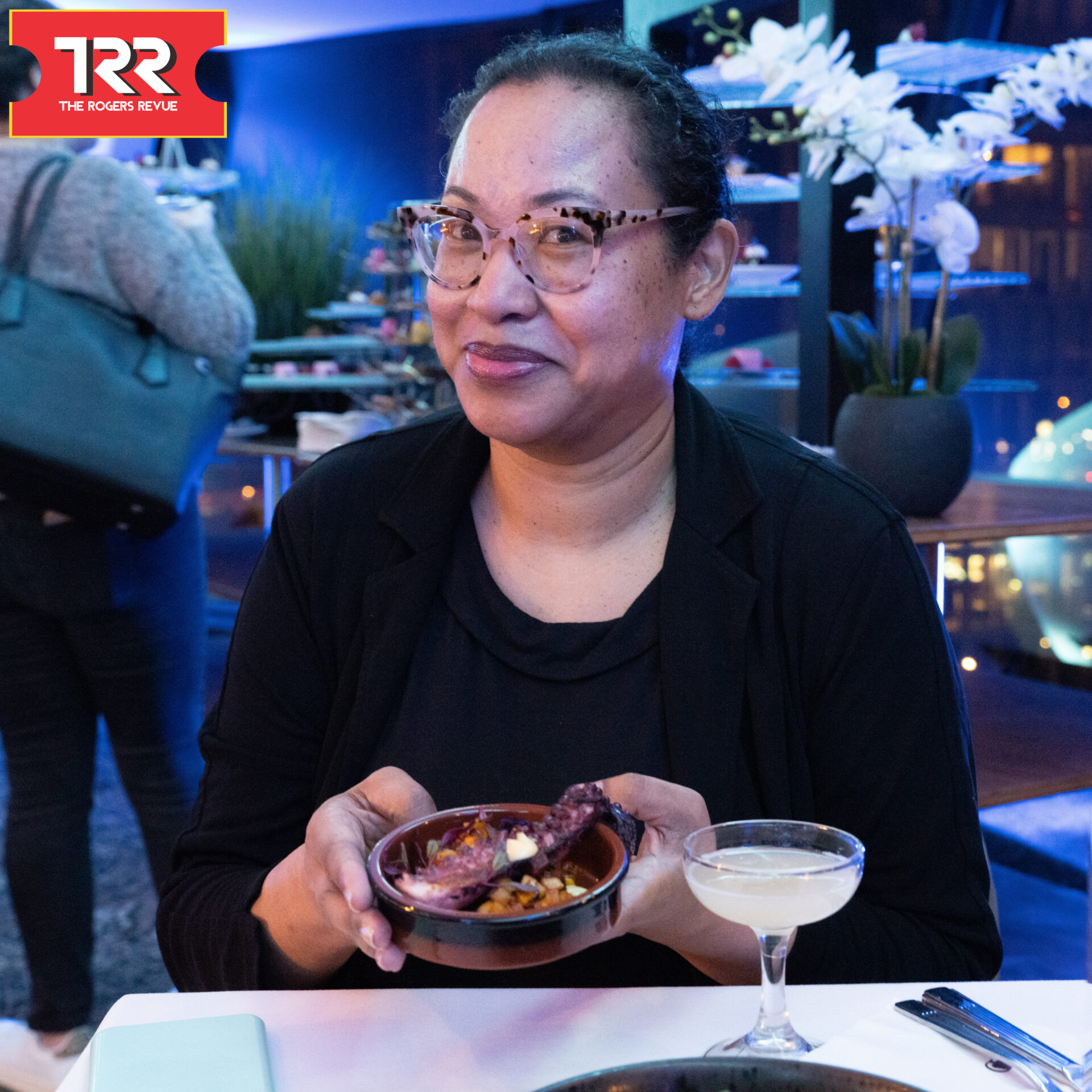 TRR Ratings:
Best Drink – Nectar of the Gods (A)
Best Meal – Grilled Octopus (A+)
Best Dessert – all of them (A)