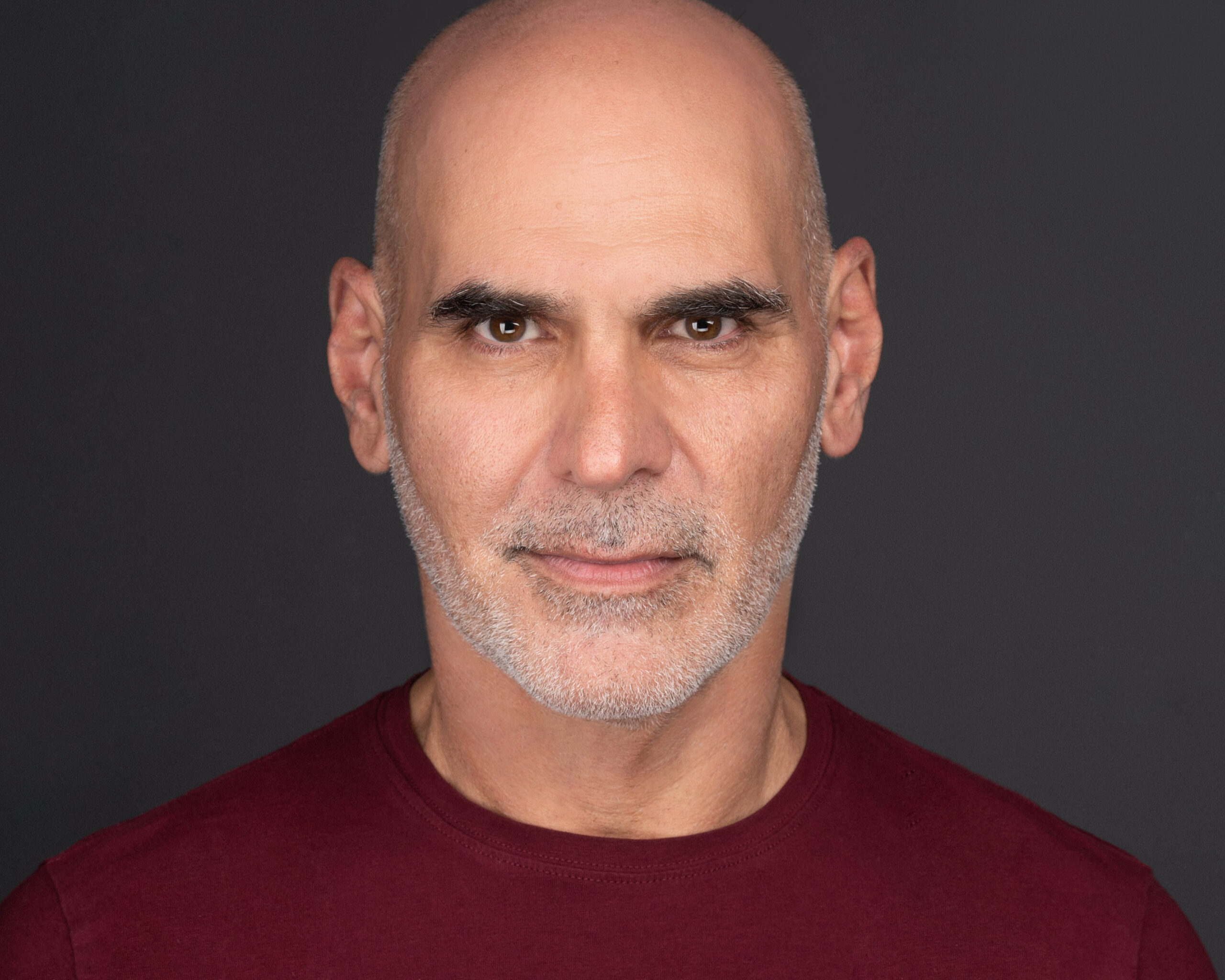 Broadway veteran, Howard Kaye has joined the cast of Olney Theatre Center's production of Fiddler on the Roof, directed by Peter Flynn. Ethan Watermeier, who had originally been announced to play Tevye, had to withdraw from the production for medical reasons after rehearsals had begun. As a result of the casting change, the first performance has been delayed from November 8 to November 11, 2023. Affected patrons should contact the Box Office to exchange their tickets.
Accordingly, the press performance has been rescheduled for Thursday, November 16 at 7:30 pm. Journalists interested in attending should email [email protected].
Tickets cost $39-$95 and are available at olneytheatre.org or by calling the box office (301-924-3400).
Kaye was last seen this past summer in the American Premiere of The DaVinci Code at Ogunquit Playhouse. This will be Kaye's Olney Theatre Center debut. Prior roles include the Broadway company of Miss Saigon, and performances Off-Broadway in Skittles Commercial, Silence! The Musical, Pip's Island, and the national tour of Mamma Mia!
Along with Kaye, Rachel Stern (Broadway's Girl From the North Country) plays Golde. Joining her in the cast as Tevye's rebellious daughters are Sophie Schulman as Tzeitel, Ariana Caldwell as Chava, and Sumié Yotsukura as Hodel. Michael Wood (Motel), Jay Frisby (Fyedka), and Noah Keyishian (Perchik) portray the three daughters' non-arranged marriage suitors. Along with Jason B. McIntosh as Lazar Wolf, populating Anatevka are Graciela Rey (The Fiddler), Sasha Olinick (Rabbi), Cheryl J. Campo (Yente), Ariel Messeca (Mendel), Dylan Arredondo (Avram), Robert Mintz (Innkeeper), Janine Baumgardner and Daniel Powers (Russian Soldiers), and Russell Rinker (Constable). Haunting Tevye's dreams are Pepin (Fruma-Sarah) and Tsaitami Duchicela (Grandma Tzeitel). Sharing the roles of Tevye and Golde's two youngest daughters are Naomi Biel, Daphne Wheeler (Shprintze), and Olivia Fegler, Maisie Posner (Bielke). Caroline Graham and Cristian Rodriguez are swings for the production.
PRODUCTION DETAILS
Fiddler on the Roof
Based on Sholem Aleichem stories by special permission of Arnold Perl
Book by Joseph Stein
Music by Jerry Bock
Lyrics by Sheldon Harnick
Produced on the New York Stage by Harold Prince
Original New York Stage Production Directed and Choreographed by Jerome Robbins
Music Direction by Christopher Youstra
Choreographed by Lorna Ventura
Directed by Peter Flynn
Dates, Location, Tickets
November 11, 2022 – December 31, 2023
Roberts Mainstage
Olney Theatre Center
2001 Olney-Sandy Spring Road
Olney, MD 20832
Tickets: $35 – $95 available at olneytheatre.org/fiddler and 301-924-3400
Performance Schedule
Wednesday through Saturday evenings at 7:30 pm.
Wednesday, Saturday, and Sunday matinees at 1:30 pm.
Sunday evenings at 7:00 pm.
Additional performances around Thanksgiving and Winter Break.
See the full schedule at: https://tickets.olneytheatre.org/overview/fiddler-on-the-roof
Accessible Performances
Sensory Friendly Performance – Tuesday, November 21 at 1:30 pm
Audio-Described Performance – Wednesday, December 6 at 7:30 pm
ASL Interpreted Performance – Thursday, December 9 at 7:30 pm