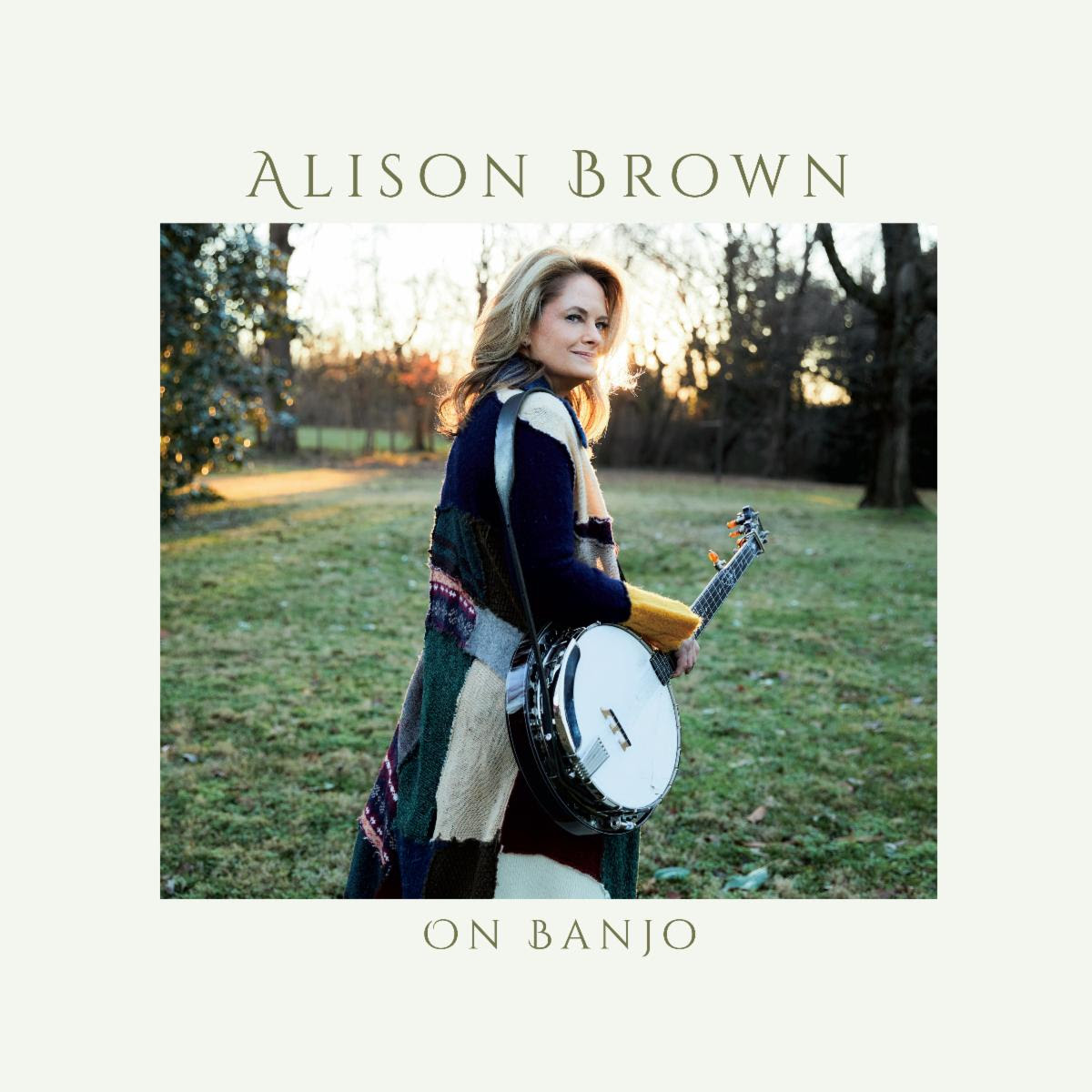 Banjo – an instrument that is often relegated to folk and bluegrass music, and whom most people can only name "Dueling Banjos" as an example of a well-known tune. Ban-jokes aside, every so often an artist comes along to redefine a less commonly commercially performed instrument with longer history than most know, and bring it to the modern audience. That artist is the Grammy Award winning Alison Brown, who has collaborated with various other talented musicians such as Steve Martin, Anat Cohen, Sierra Hull, Sharon Isbin, Stuart Duncan, and the Kronos Quartet – all masters and virtuosos of music in their own right. The result is "On Banjo".
"On Banjo" is an album that is not relegated to one genre, nor firmly rooted in any genre. It offers up some country and bluegrass, contemporary and more traditional jazz, and even some Latin stylings including Brazilian Choro, a traditional style no doubt new to most music aficionados. The result is an album that is structured with a definite flow between tracks while retaining an almost improvisational feel not out of place at any cocktail hour, jazz lounge, or jam night, making the music accessible and appreciable to a broad range of palettes. Surprisingly, or maybe not, there is little percussion used, with flute being the most dominant instrument after the banjo. The result is tracks that are a musical conversation between instrument and banjo that is both contemporary, yet organically true to the roots of the musical stylings.
Tracks like "Foggy Morning Breaking" and "Wind the Clock" have the more expected country, laid back, cold one in your hand style, with the former being a more relaxed feel and the latter being a toe tapper with exceptional fiddle work. "Regalito" is a dazzling display of Banjo and Guitar with both complimenting and highlighting, rather than competing, and the syncopation yet strong rhythm lends itself well to dancing. "Choro 'Nuff" is not only a fun title that assures you it doesn't take itself too seriously but includes some very nice piano work woven through as if improvised on the spot, but the incomparable clarinet stylings of Anat Cohen soaring and singing with a grounded yet smooth sound, while maintaining the conversational, improvisational feel.
"Old Shatterhand" on the other…hand…has a feel like humorous drinking song that is lively, quick, and has a surprising run to the low end of the piano, a not often used or heard technique, followed by a later dance to the high end that sparkles. "Sun and Water" combines a nod to the Beatles while creating a fusion with Brazilian composer Antonio Carlos Jobim's music, firmly bringing the banjo into a musical fan favourite era. "Sweet Sixteenths" blazes with surprising energy and virtuosic technique that is ear candy for the casual listener, but also reminiscent of the numerous musical etudes studied by classical and contemporary string instrument players.
Overall, this album was a happy, energetic musical journey from beginning to end. While the style of music may not fit all palettes, any instrumental music connoisseur would do well to give it a listen as you would not be disappointed, and would also make an excellent addition to many a wedding DJ's catalogs for dinner and cocktail hour music, and would fit nicely in jazz and blues lounges catering to all tastes. This is not your grandparent's twangy banjo barn raisin' music. This is the lesser heard soul of the banjo coming forth in the hands and creative mind of a virtuosic musical talent, both on her own and with the talents of others, in a contemporary fashion that is worth a listen.
Final Grade: A