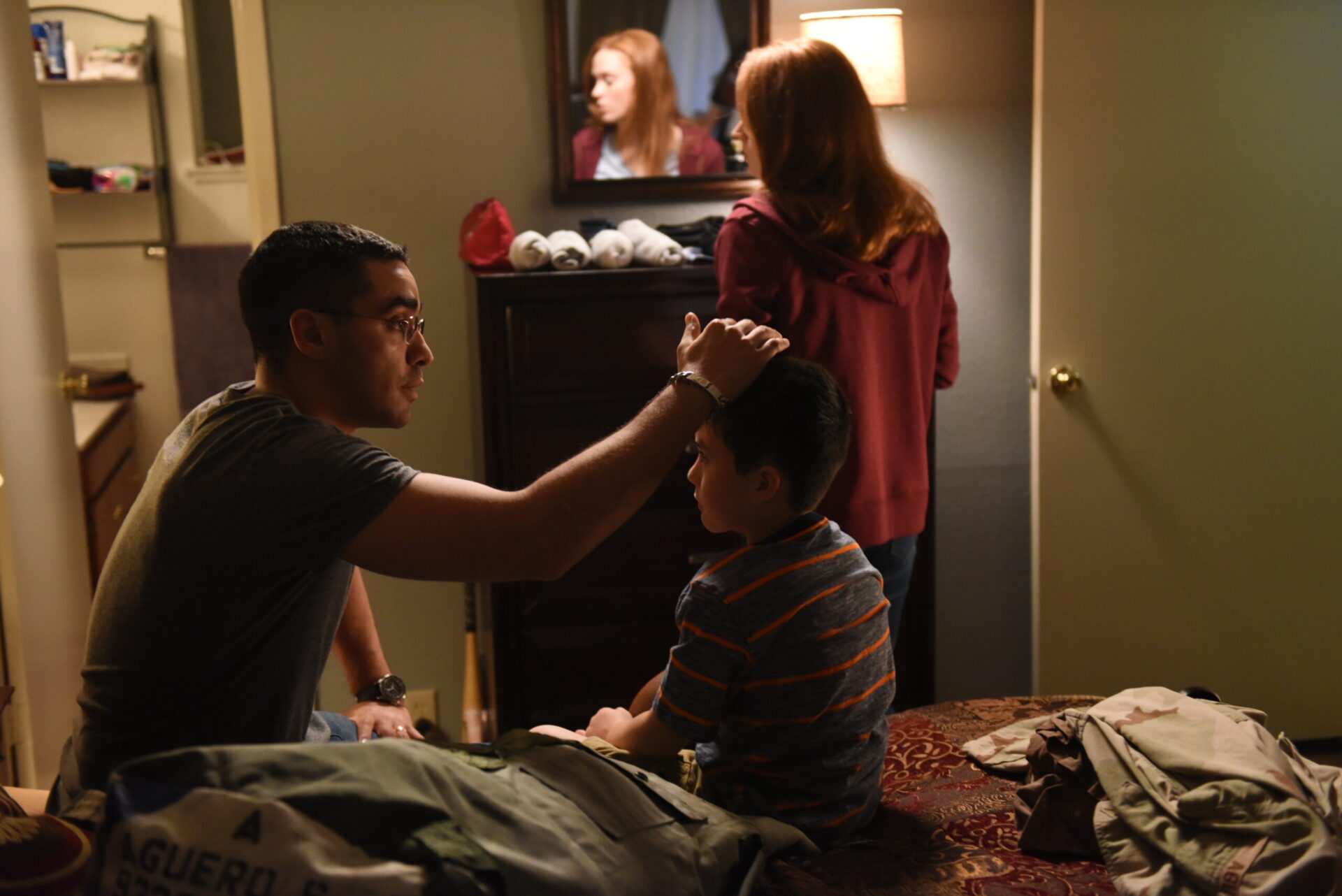 On Monday, November 6, 2017, I attended a private screening of the first two commercial-free episodes of "The Long Road Home" which is based on the same titled 2007 book of ABC News journalist Martha Raddatz which chronicles three days earlier of a small group of soldiers from the Army's 1st Cavalry Division; tragically ambushed in Sadr City.
I have to admit that I was quite excited to watch this eight-part mini-series because I come from a military family dynasty. My father is a United States Air Force Vietnam-era veteran, my sisters served in both the US Army and US Coast Guard; including myself.  We're called a Gold star family because our brother was killed in action in Afghanistan a year later after the Sadr City ambush.
Basically each of the series' eight episodes will track a soldier involved in the initial attack or the recovery effort to bring their brothers back to safety, from Company Leader Captain Troy Denomy (Jason Ritter) to Lieutenant Shane Aguero (E.J. Bonilla) to Lieutenant Colonel Gary Volesky (Michael Kelly), the highest-ranking featured soldier.  Kelly who you might remember as the popular Doug Stamper character in "House of Cards."
From the very beginning the audience is introduced to some of the true events that the 1st Cavalry Division experienced during the ambush in Sadr City on April 4, 2004 which were mostly filmed near FT Hood, Texas. Ironically Sadr City was supposed to be a peace keeping mission.
The first character in the first episode titled "Black Sunday" is Lieutenant Shane Aguero (E.J. Bonilla) who is a father of two kids.  Bonilla's acting is quite believable as well as the frustrations of his military children for his upcoming deployment.  I felt the producers did a great job of making sure their home front scenes looked authentic as well as the lingo when military families prep for the year of separation.  For example, the well-manicured lawns and American flags hanging on the porches of their base housing to the girlfriends and wives gathering for their upcoming Family Readiness meeting at the base chapel.
Some scenes were quite graphic and loud during the battle fighting that I felt for the troops as they were getting shot and killed because of lack of proper equipment of protection.
The second episode, "Into the Unknown" introduces LtCol Gary Volesky's character and family.  Kelly's acting is strong and respectful as he makes several promises to family members before they leave Ft Hood that he will bring back every soldier home safely and alive.  Even his wife Leann Volesky played by Sarah Wayne Callies (from The Walking Dead and Prison Break Tv series) does her best in acting the dutiful military wife who is the FRG leader for the 1st Cavalry Division and most answer to all the other family members when word gets out that there's been an incident overseas.
Will every soldier come back home from the "Long Road Home" series?  You will have to watch NatGeo on Tuesday night to find out.