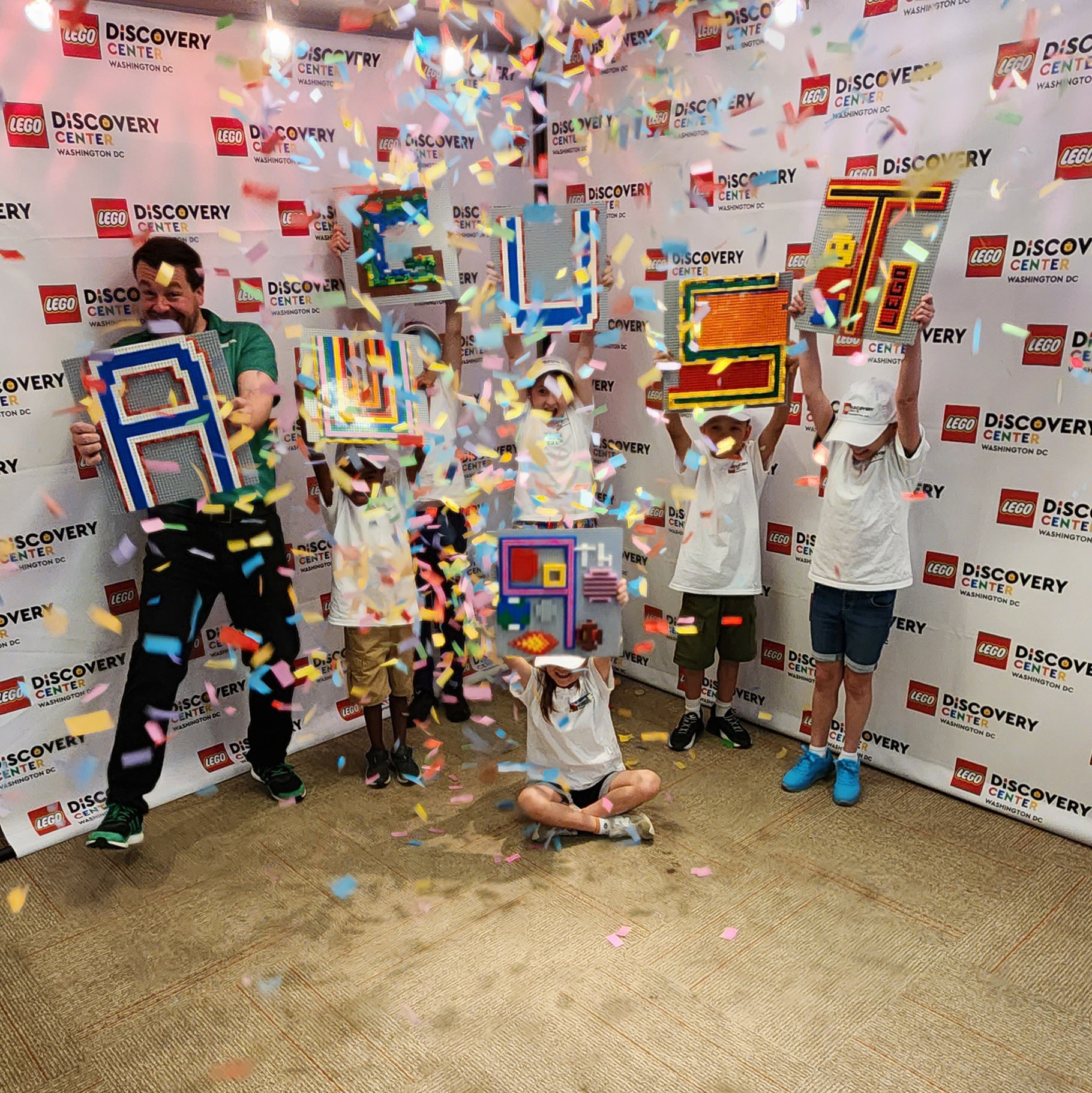 Merlin Entertainments, a global leader in location-based entertainment, announces today that LEGO Discovery Center Washington, D.C., offering highly interactive indoor LEGO® play for families to enjoy together, will host a grand opening ribbon cutting on Wednesday, Aug. 9 prior to the attraction being open to the public. The 32,000-square-foot family attraction will be located in Virginia's Springfield Town Center and will be a must-visit for locals and visitors with children ages 2 through 12.
Enthusiastic families can be the first to experience the new attraction with "First to Play Days," taking place Thursday, Aug. 10 through Sunday, Aug. 13. Tickets will be available for $28.99 per person starting this Thursday, June 15 at this link. Guests can get pre-sale access before Thursday by signing up for the LEGO Discovery Center newsletter here. In addition to being the first to experience this immersive attraction, "First to Play Days" guests will be able to extend their fun with the exclusive opportunity to upgrade to an annual pass at a discounted rate.
Starting Monday, Aug. 14, LEGO Discovery Center Washington, D.C. will be fully open to the public. Online advance ticket purchases are always recommended.
LEGO Discovery Center Washington, D.C. is a next-generation LEGO Discovery Center, reimagined with a brand-new look and design, allowing more family learning through play activities. A team of playmakers and Master Model Builders, lead by Master Model Builder Andrew Litterst, will also deliver fun, inspirational, and creative workshops to guests. The team is currently hiring for multiple positions. Visit merlincareers.com to apply.
"The entire LEGO Discovery Center Washington, D.C. team could not be more thrilled to be opening our doors and welcoming families inside this August," said General Manager Therese Alvich. "We are truly bringing LEGO experiences to life at our new Center! Children will be able to let their imagination and creativity run wild in each of our unique and immersive zones."
Zones guests can look forward to include:
DUPLO® Park – The smallest builders can learn and play, solve puzzles, build with LEGO DUPLO and go and watch ducklings in the DUPLO duck pond.
Building Adventure – An entire area dedicated to playing and creating with LEGO bricks is where the imagination runs wild and creative skills are tested.
Mini World – Explore and play in a revamped world of awesome LEGO builds, made from more than 1.5 million bricks.
Imagination Express – Travel through an oversized LEGO world on an unforgettable train ride. Along the track, there are game points to collect and moving LEGO models, as well as some Space Pirates who may not be so happy to see guests!
Make Your Minifigure – Choose from tons of LEGO heads, bodies, and legs to build a custom mini-figure. Make the craziest, the coolest, or the hairiest of them all.
Creative Club – Amazing Playmakers give guests a helping hand with daily building activities, from mosaic making to painting portraits with LEGO.
LEGO Tree of Imagination – The Tree of Imagination is packed with color and is made entirely of LEGO. Plant your LEGO ideas on the trunk or branches and be inspired by the Master Model Builders. They challenge you every hour with fun building activities. Our Playmakers will help you work your creative muscles in this amazing building zone before taking a photo and heading on to your next adventure.
The LEGO Cafe – Take a break, grab some food, and don't forget to feed the LEGO DUPLO horse before you go.
Hero Zone – LEGO City meets LEGO NINJAGO® in fast-paced hero adventures, including a LEGO laser maze, a climbing wall and a crazy action game.
4D Cinema – Take a seat in the only cinema that has its own weather system, where LEGO movies come to life, and extraordinary adventures begin.
The Workshop – Meet the team of Master Model Builders as they guide guests through building special LEGO builds. Learn some unique insider tips & tricks!
Space Mission – Reach for the stars in an extraordinary building experience from LEGO® Tech. Design and build a LEGO spaceship, take the helm and launch into cyberspace. Zoom through the galaxies on your own space adventure, and to make it even more fun, friends and family can also join you on your adventure via the screen.
Learn more about the attraction and purchase tickets at legodiscoverycenter.com/washington-dc.