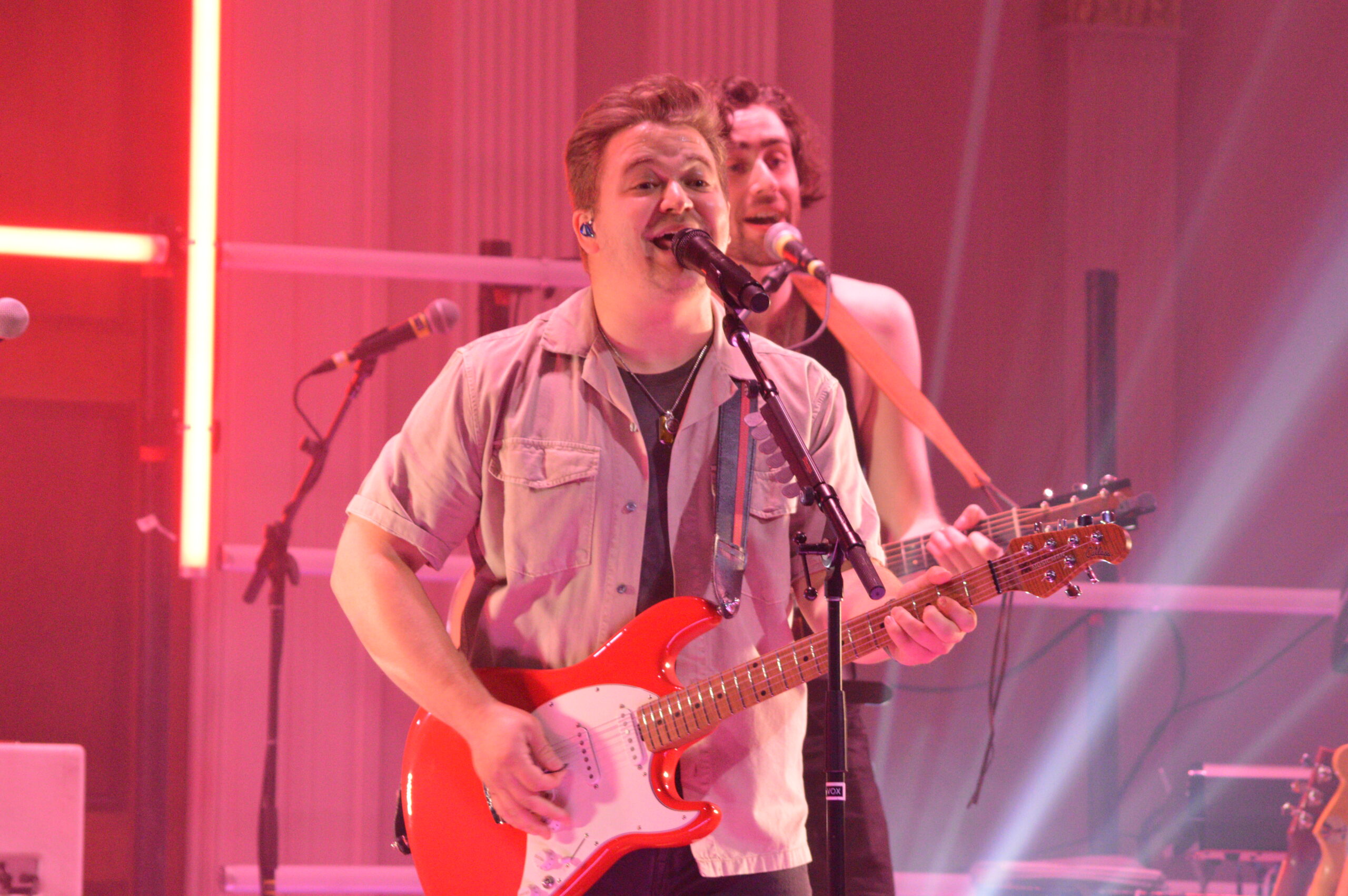 Grammy-nominated country singer and songwriter Hunter Hayes recently dropped Red Sky last month. His first independently-released album, Hunter explores his creative faculties by mixing elements of genres that influenced him particularly pop (a la Ed Sheeran) and the usual pop country Hunter Hayes sounds we've grown accustomed to.
We were lucky enough to witness his DC stop on May 18th at the intimate Sixth and I Synagogue in Washington, DC, a modest venue particularly known for hosting book tours. This boutique concert hall allowed Hunter's fans to fully immerse in the new album in an intimate setting, with enough flashing lights but not as distracting as usual big venues would provide.
Hunter's diverse influence can be witnessed across the spectrum of the songs from the new album. Songs like "Above a Boy" combines elements of EDM, R&B, and bro country with lyrics touching on a young boy fighting for the affection of a heroine while "High Tide" ostentatiously runs a Coldplay-like elemental tempo. The bluesy "Sober" combined with his delicate mellow vocals creates an almost uptempo experiment that features elements of a jazzy New Orleans lounge along with classic Nashville garage.
Impressively flashy despite being in an intimate local venue, Hunter was also able to connect to his audience using rhythm based lighting. Illuminating the altar-turned-rock show stage, Hunter and his accompanying band did not disappoint taking advantage of a smaller setting to create their own creative lights show complementing the colors and features of the religious venue. These could be a truly full circle moment for the veteran country star: Hunter does not need a large and obnoxious venue to show off his most intimate works.
Of course, Hunter didn't leave DC without performing the hit ballad we will always associate with him. After all, it's absolutely what all the attending fans Wanted.
Final Grade: A