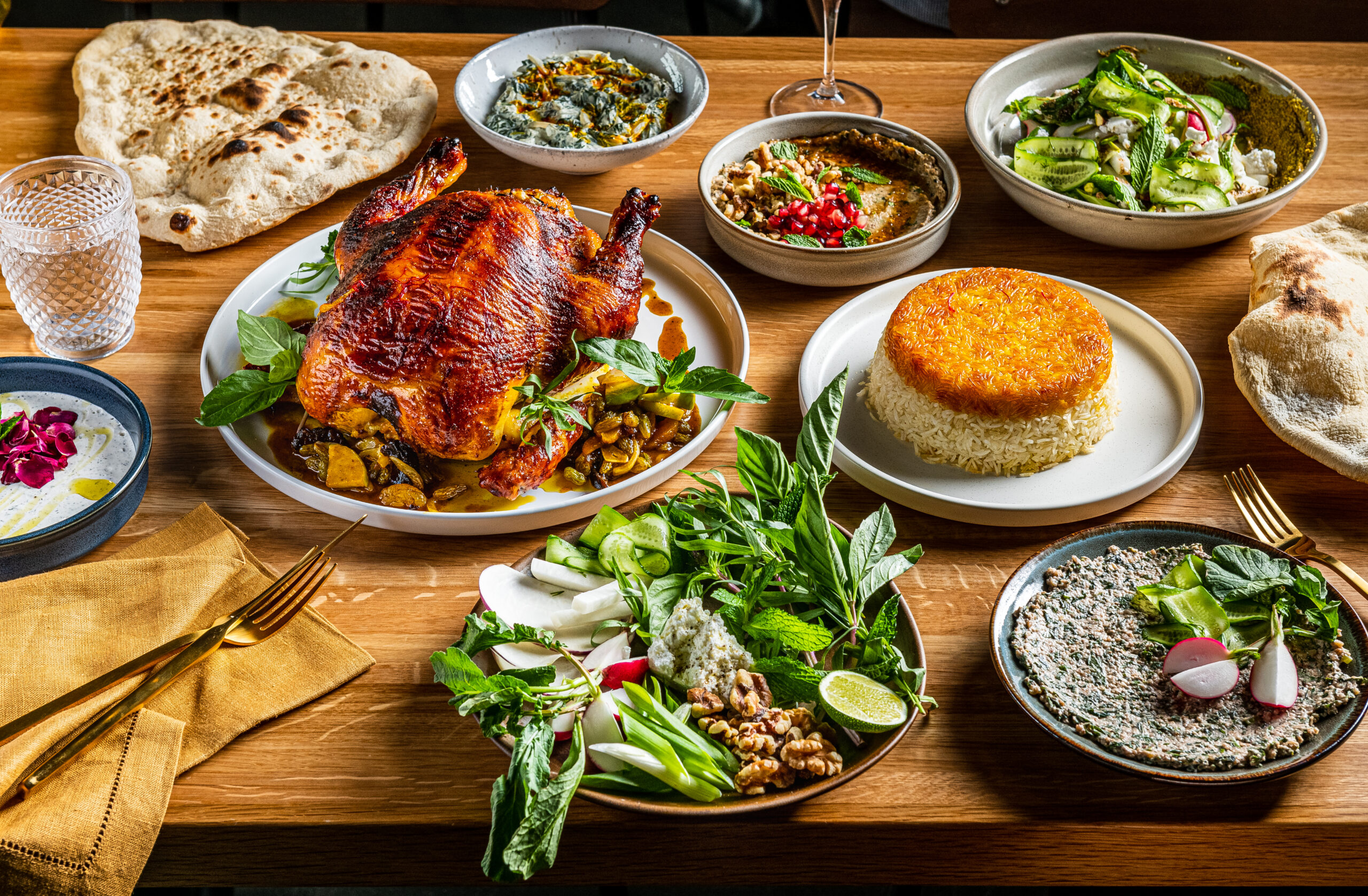 Joon (8045 Leesburg Pike, Tysons, VA 22182) is thrilled to announce the opening of its full-service high end Persian restaurant opening on Tuesday June 13, 2023. Joon's first-class hospitality experience represents Persian cuisine and hospitality at its finest by offering guests a seat at an Iranian dinner table to experience exotic flavors and contagious energy synonymous with the cuisine and history. Guests can enjoy an elevated dining experience in a sophisticated Persian setting from world-renowned Persian cookbook author and chef, Najmieh Batmanglij and DC's Michelin-Starred chef, Christopher Morgan.
Joon's first-class hospitality experience represents Persian cuisine and hospitality at its finest while also showcasing Iran's cuisine ranging from seafood dishes from the Caspian sea and Persian Gulf regions, to lamb and duck dishes. Joon is inspired by the Middle East's tapestry of cultures that have culminated in a one-of-a-kind cuisine, blending flavors and ingredients from across the world, while maintaining its distinct Persian roots with Iran's rich heritage of using herbs and spices to accent delightful dishes. 
As an Iranian restaurant, Joon will offer a variety of unique upscale cuisine to showcase dishes from throughout Iran by combining contemporary Western elements with classic Iranian roots, which is what most people in the US are unfamiliar with. Co-Founder, Reza Farahani's goal is to present Iran's refined cuisine and rich tradition of Persian hospitality, "we set out to showcase Iran's rich history of food and wine, with a variety of flavors unknown to the rest of the world. Most non-Iranians know Persian restaurants for their kabobs, and our vision was to complement our amazing kabobs with dishes that will delight anyone who is ready for a truly unique and unforgettable culinary experience."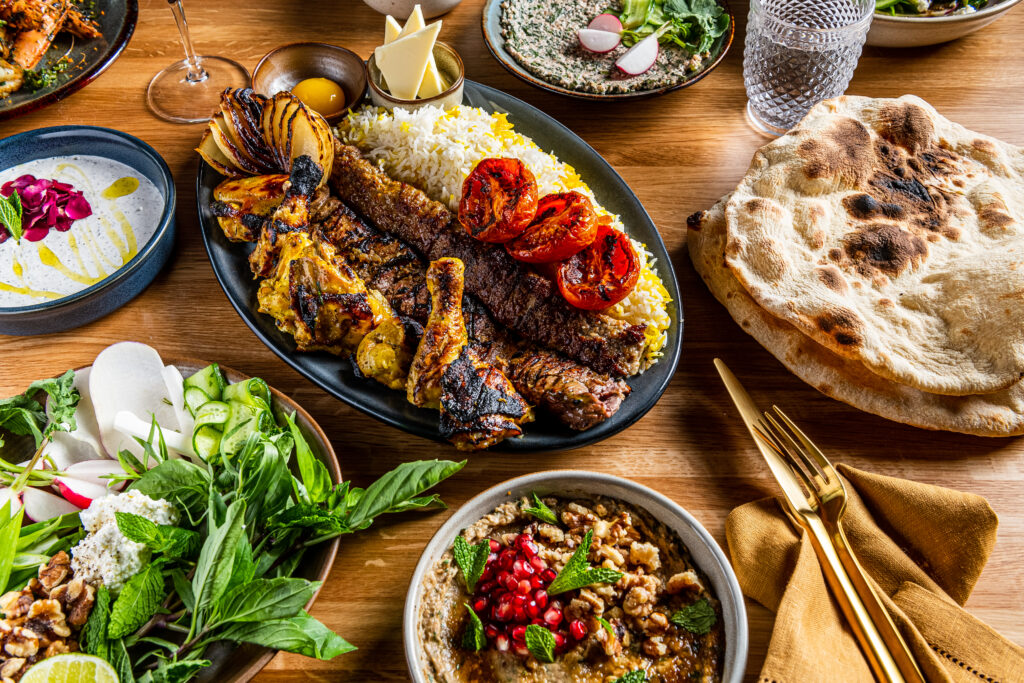 Joon is proud to source its produce from Moon Valley Farm and Heray Spice, providing fresh and seasonally curated Persian ingredients and spices such as basil seeds, cucumbers, scallions, radishes, edible flowers for garnishes, summer squash and more. Serving dishes such as Duck fesenjoon (duck legs, pomegranate, walnuts, crispy onions), Qaliyeh mahi (barramundi, tamarind, garlic, and cilantro), and an amazing variety of kabobs, as well as complimentary lavash served fresh from a stone oven. Joon also features a variety of small plates offering the guests the opportunity to taste their way through the menu and large platters such as whole roasted branzino and lamb shoulder. View the full food and beverage menu HERE.
The Joon team is a group of Iranian-Americans who are inspired to share Iran's rich cuisine with the rest of the world in an atmosphere properly representing Iranian's reputation for hospitality. Joon's culinary team is led by Najmieh Batmanglij, who has been hailed as the Grande Dame of Iranian Cooking by The Washington Post, and one of "Seven Immigrant Women who Changed the Way Americans Eat" by The New York Times. 
Chef Najmieh Batmanglij brings a wealth of knowledge of traditional Persian cooking techniques to Joon. Chef Batmanglij spent the past 40 years cooking and adapting authentic Persian recipes to tastes and techniques in the West. Chef Batmanglij has teamed up with one of DC's renowned chefs, Christopher Morgan, known for his culinary achievements receiving a Michelin Star at Maydan. Together the two will combine their passion in a project that will put Iran's rich culture and cuisine in the spotlight.
Joon is located at 8045 Leesburg Pike, Tysons, VA 22182 and is open from 11:30AM to 10PM Sunday through Thursday and 11:30AM to 12PM on Fridays and Saturdays. Images of Joon's interior and menu items can be found HERE. Reservations for parties up to 8 guests can be made on Resy or by calling directly at 571-378-1390.