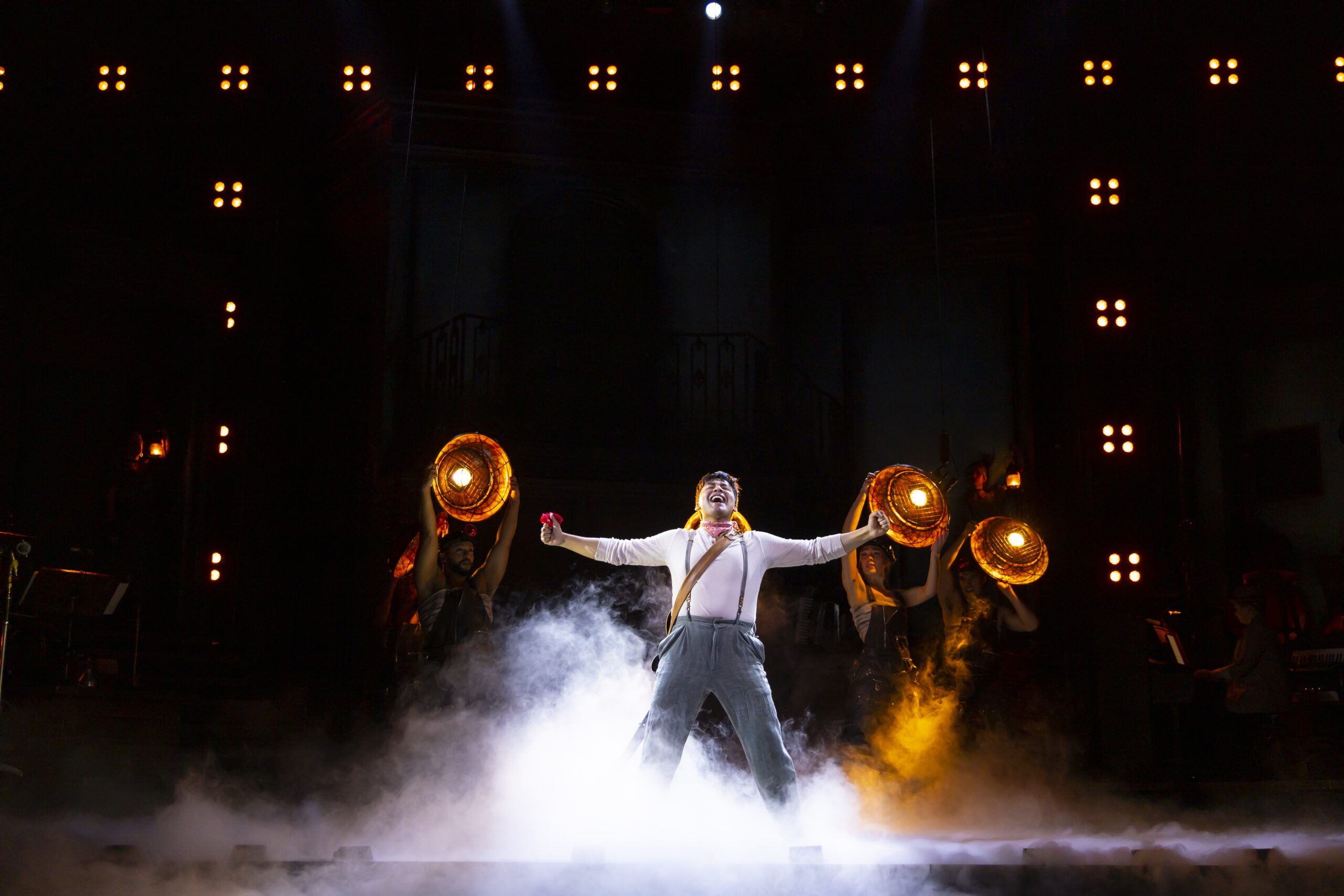 Hadestown is not a musical that you watch. It's a musical that you feel. 
From the opening bars, Anaïs Mitchell's music vibrates inside you, a feeling that carries through the closing bows. 
What can I say this time that I didn't cover in my last review of the Kennedy Center tour? As someone who doesn't re-read books or re-watch movies, this was the second time I saw this musical live, and I already can't wait to see it again. 
Originality: 10/10 (What's a 10? This show! Hadestown)
Hadestown is a retelling of the Greek myth of Orpheus and Euridyce, interwoven with the story of Hades and Persephone. It's an excellent example of taking a known story and reimagining it into something completely new.
Orpheus' and Eurydice fall in love in the spring, yet when winter comes, Orpheus' sole focus is on writing music that could bring back spring while Eurydice succumbs to a winter storm and dies. Orpheus' travels to the Underworld to save Eurydice, where he wins over Hades and Persephone with his music. Hades allows the couple to return to their lands, with a twist; Oprheus must walk without looking back to confirm that Eurydice is still with him. 
Timeliness 9/10 (What's a 10? Shakespeare Theatre Company's Merchant of Venice)
Mitchell has imagined a Hadestown that's a commentary on modern day society and capitalism. The world Hades rules over is fluorescent, hot, and industrial. Hades rules tyrannically over his workers and Persephone. The workers have forgotten their identities and spend all day building a wall to keep out "poverty." When Hades sings "Why We Build the Wall," it's hard not to make connections to recent geo-political efforts. Orpheus' appearance in the underworld is a threat to Hades' power as Orpheus' music gives the workers hope. 
Mitchell's retelling is centered around hope. Orpheus makes a toast "to the world we dream about and the one we live in now." It recognizes that the world we live in has its challenges and encourages us to create the world we want.  
Technical Execution: 8/10 (What's a 10? Hamilton)
This is probably the lowest ranking category, which is saying something. Press night is always the first night of performances at the National, so sometimes it feels as if the performers haven't found their groove yet. While still excellent, it felt like the actors really hit their stride in the second half.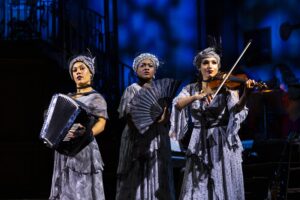 Engaging (Fun): 10/10 (What's a 10? Six)
Hadestown is mesmerizing. Indie folk artist Anaïs Mitchell is a musical genius. She cleverly weaves together jazz, folk, and indie styles to tell a story. 
The band sits on stage as part of the set, a New Orleans' style jazz club. The musicians are as much a part of the story as any other actor. The fates have a haunting quality about them, whose harmonies weave around the theater. 
When I say Hadestown is a musical that you feel, Mitchell has written such beautiful harmonies that feel like they vibrate at the same wavelength of my soul. 
Final Grade: Still strongly an A
Hadestown plays at the National until June 18th. Tickets are available online at BroadwayAtTheNational.com or at the box office located at 1321 Pennsylvania AVE NW, Washington, DC 20004. 
Running Time: 2 hours and 30 minutes with a 20 minute intermission