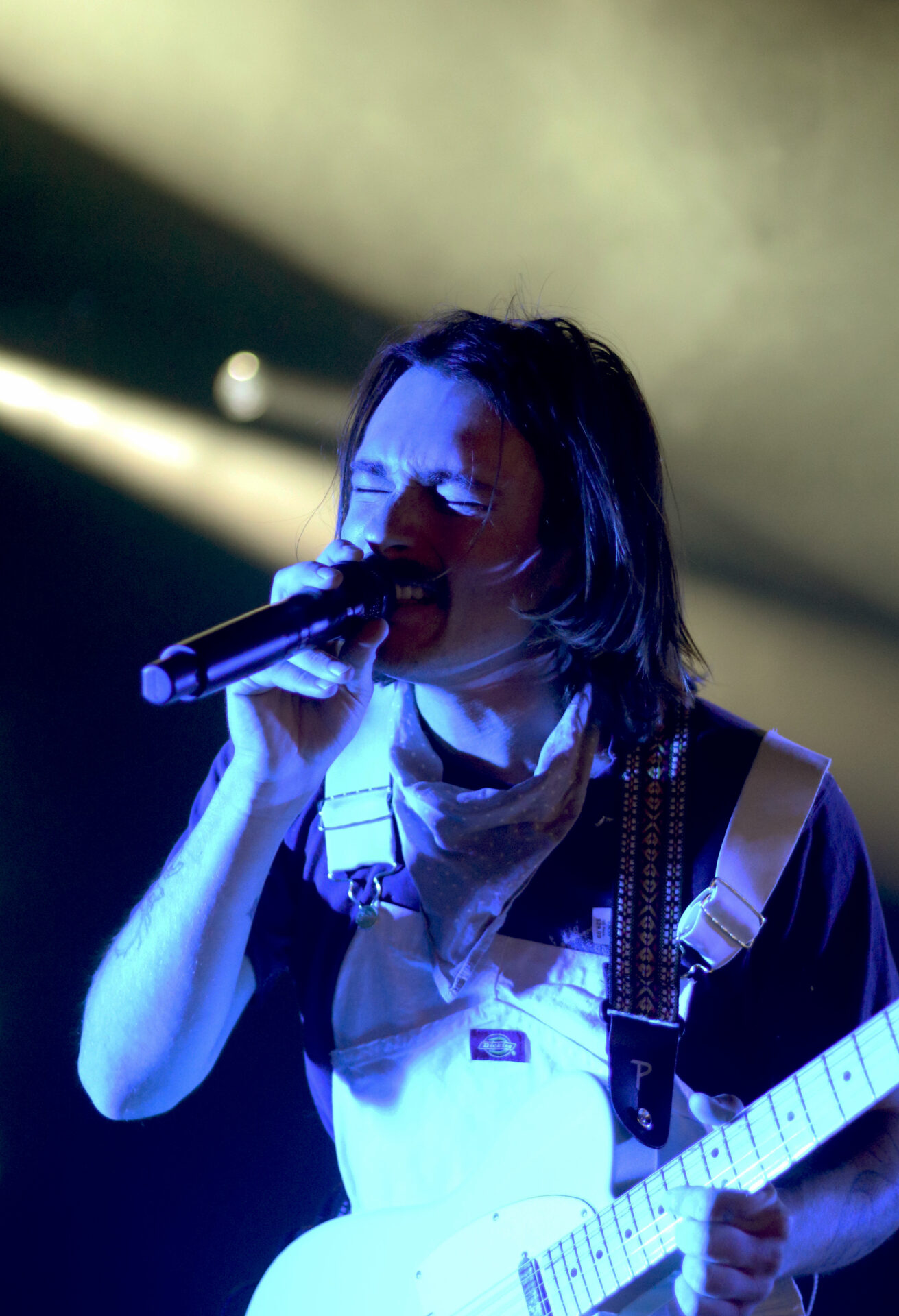 Goth Babe's concert at The Anthem on Saturday night was a standout show unlike any other. The musician, whose real name is Griff Washburn, played to a massive audience that danced the night away. The dreamy indie-pop artist started his music career in 2015 and has since released 10 EPs and several singles. Originally from Tennessee, Washburn prefers a nomadic lifestyle, from camping in his car, a mountside tiny home, to living on a sailboat named Lola. Goth Babe recently performed in the area at last fall's All Things Go festival at Merriweather Post Pavilion. Both fans and the singer himself were eagerly anticipating his return to the district, and the size of the crowd did not go unnoticed as he made several comments during the show acknowledging the excitement and support of the audience.
Yoke Lore and Flipturn opened for Goth Babe, with both acts receiving a great reaction from fans. Flipturn drew a fairly large crowd independently from Goth Babe, with several audience members holding signs and screaming along to the music. Flipturn, an indie-rock group from Florida, joined Goth Babe for two shows on this tour, promoting their 2022 album Shadowglow, as well as their new single "Sad Disco". There wasn't a dull moment during the roughly 45-minute set, with front man Dillon Basse jumping all around the stage.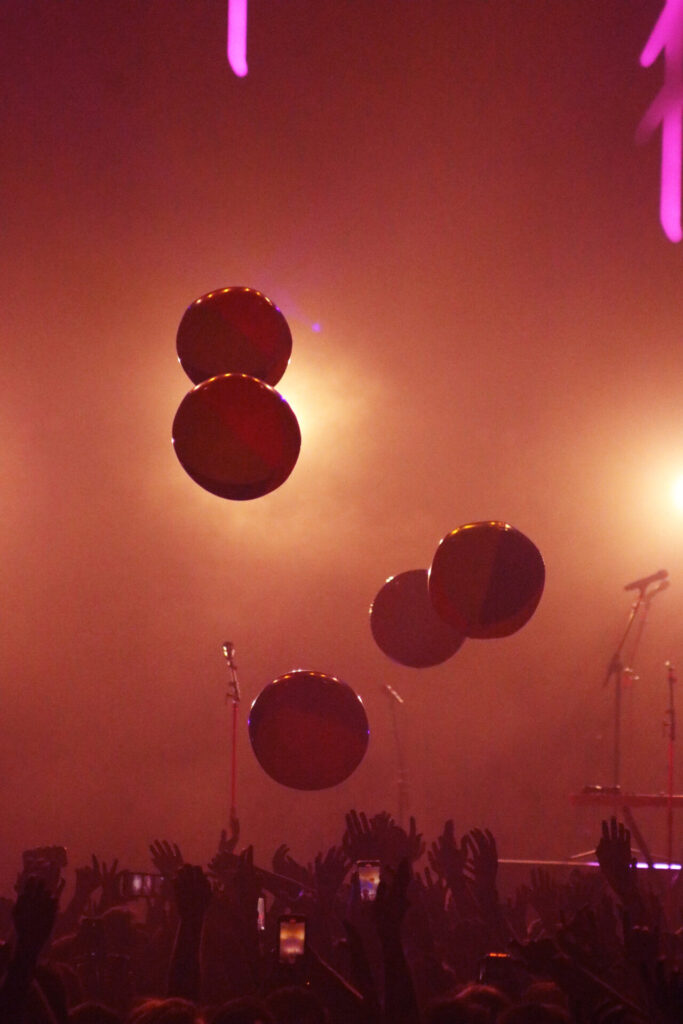 Goth Babe took the stage shortly after 10pm. He opened with his song "New Born Worlds", before moving into some of his hits including "I Wanna Help Your Mind" and "Alone in the Mountains". While his set was slightly shorter than most headliners at The Anthem, he didn't skimp out on quality. Where his set may have lacked length, he made up for in production value. The lighting especially stood out, with the entire venue washed in pink, yellow and blue hues for much of the show. Despite being an indoor show, he brought the feeling of an outdoor festival to the Wharf, with crowd surfers being carried on pool floats, beach balls floating amongst the crowd, and a larger-than-life performance. With recent unusually chilly weather in the District, Goth Babe's performance brought the feeling of summer to the crowd of 6,000.
Goth Babe's interaction with the audience was a standout feature of the performance. Thanking the crowd several times throughout the night, his gratitude didn't go unnoticed. One concertgoer, Judi, said "He was genuinely grateful to the crowd, and the crowd was really into the music." As the show went on, he tossed various pieces of merchandise to the crowd, and at one point he threw cupcakes to a few lucky members of the audience. It was clear that he was just as thrilled to be performing for the audience as they were to see him. As the show came to a close, Goth Babe delivered a confetti-filled rendition of "Weekend Friend" that left the audience in high spirits. Before leaving the district, he expressed his gratitude to the crowd in a profuse thank-you that resonated with fans.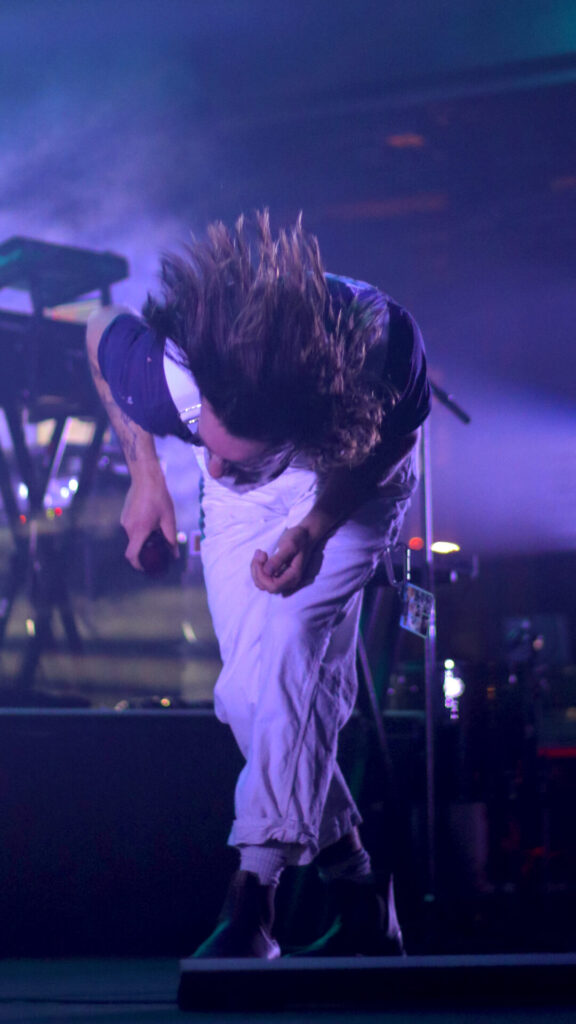 Goth Babe will tour for another week in May, before taking a short break. His tour will resume in July and continue through August, with nearly two dozen North American shows lined up. If you missed him this time, he won't be far on his next leg of the Lola tour, with a show lined up in Philadelphia on August 10th, and another in Richmond on August 11th.
Final Grade: A+