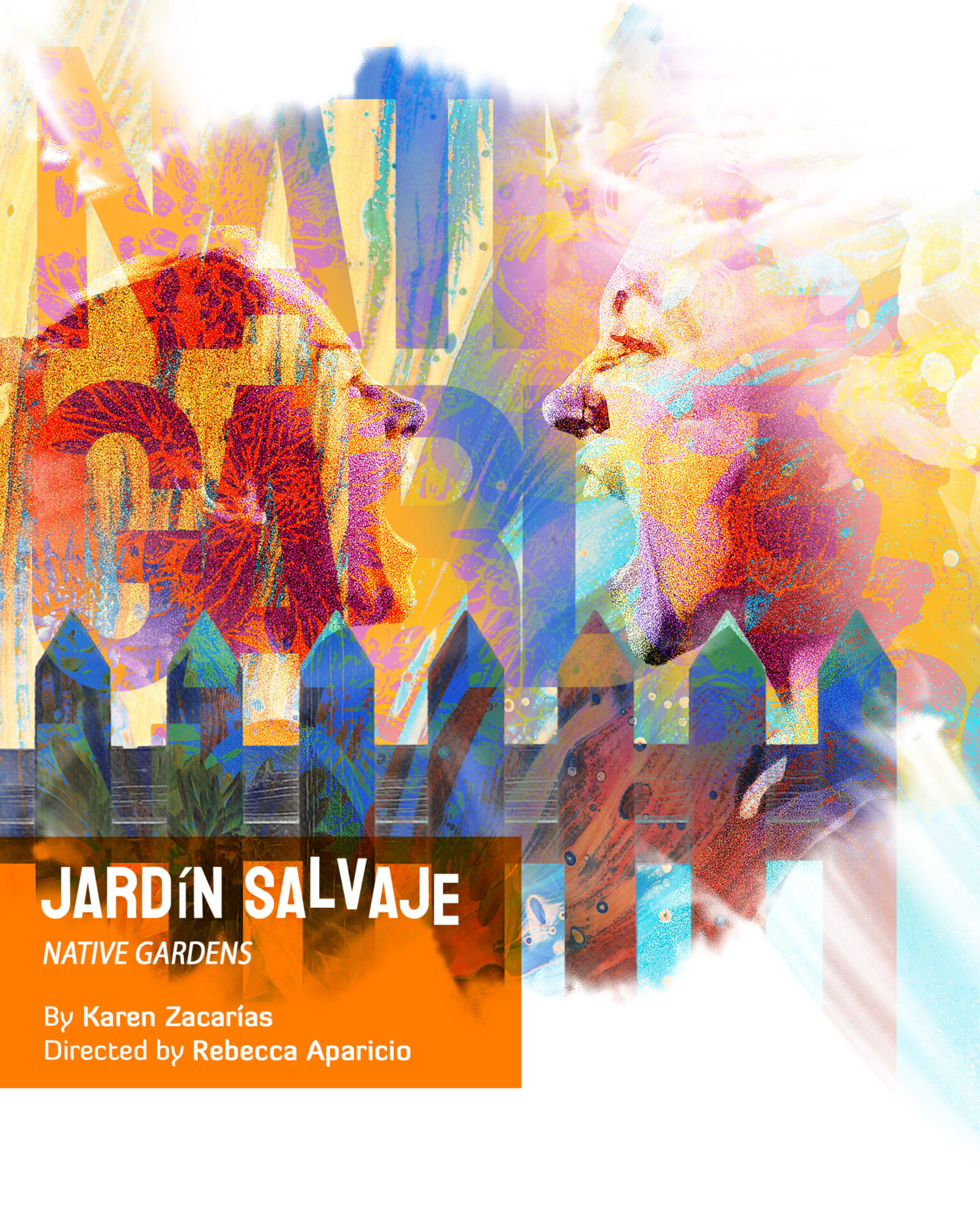 GALA continues its 48th season with the world premiere in Spanish of Jardín Salvaje (Native Gardens) written and adapted for the GALA stage by Mexican playwright Karen Zacarías. Directed by Cuban director and writer Rebecca Aparicio, Jardín Salvaje opens February 2 and runs through February 26, 2023, at GALA Theatre, 3333 14th Street, NW, Washington, DC 20010. Performed in Spanish with English surtitles, the translation is by Gustavo Ott. Jardín Salvaje was first produced at the Cincinnati Playhouse in the Park in 2016. Since then, it has been staged more than 10 times across the country

Life in this upscale northwest DC neighborhood is anything but peaceful when "The Blochs", an older conservative Latino couple, meet their new neighbors, "The Del Valles", a younger Latinx couple who just moved in next door. A shared interest in gardening soon reveals more is at stake than property rights when a fence dispute arises. This witty and hilarious look at a much too common occurrence exposes class, cultural and generational differences where it is least expected.

The Noche de GALA and Press Night is Saturday, February 4, 2023 at 8 pm. Student matinees of Jardín Salvaje are on weekdays at 10:30 am, February 9,10 and 16, 17, 23 & 24. The duration of this show is approximately 90 minutes and is appropriate for anyone 10+ of age.

TICKET & GENERAL INFORMATION
Regular tickets are $48 Thursday through Sunday. Noche de GALA tickets are $55 each. Senior tickets (65+), Military tickets are $35. Groups (10+) are $35 and Student Under 25 tickets are $25. To purchase tickets, visit www.galatheatre.org or call (202) 234-7174. Tickets are also available
on Goldstar and TodayTix. GALA has 4 wheelchair accessible spaces and an elevator to transport people from the entrance to the lobby, and to the house. Parking is available at a $4 flat rate in the Giant garage on Park Road, NW (must validate parking ticket at theatre lobby for discount).

Additional parking is available at the Target garage also on Park Road NW, between 14th and 16th Street NW. GALA is located one block north from the Columbia Heights Metro station (Green/Yellow lines). For more information, call 202-234-7174 or visit www.galatheatre.org.

COVID-19 SAFETY PROCEDURES
The wearing of masks is optional IF you are fully vaccinated, pursuant to CDC guidelines, and have received an updated bivalent COVID-19 booster vaccine. The wearing of masks is required IF you are fully vaccinated, pursuant to CDC guidelines, but have NOT received an updated bivalent COVID-19 booster vaccine, or if you are not vaccinated.

All patrons ages 5 and up MUST provide either proof of vaccination against COVID-19 or a negative COVID test (taken within 72 hours prior to show time) to be admitted to the theatre. Children 0-4 years old accompanied by fully vaccinated parents do not need to show proof of a negative COVID test.