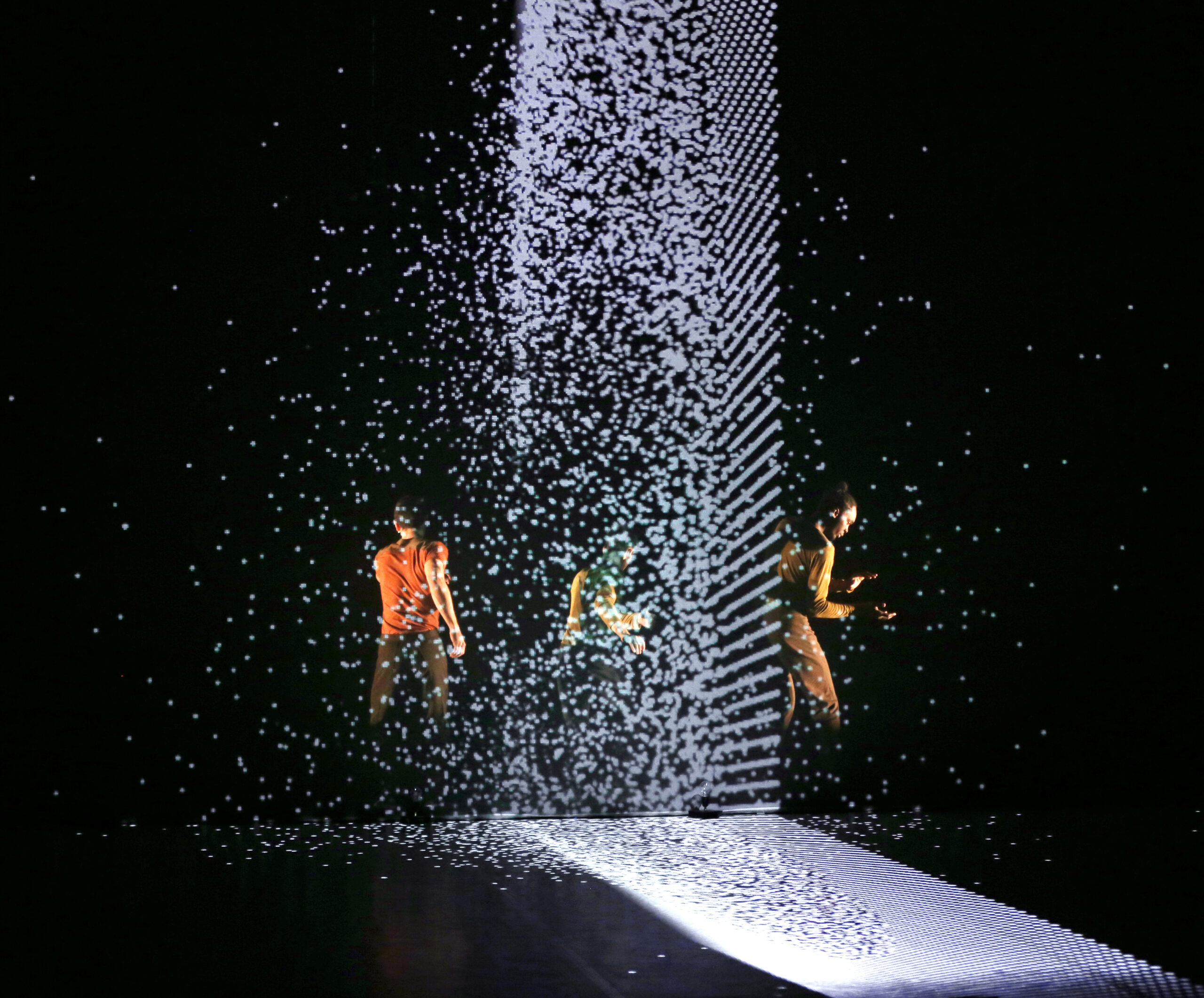 Contemporary dance company, Compagnie Käfig, explores the intersection of dance and technology in their groundbreaking and joyous work, Pixel. 
Artistic Director and Choreographer, Mourad Merzouki, in collaboration with digital artists Adrien Mondot and Claire Bardainne (Adrien M / Claire B) have fused digital projections with hip-hop, modern dance, and circus arts, such that the technological component is a dancer in its own right. The visuals are complemented by Armand Amar's musical design, which features instrumentation as varied as the dancing styles. 
Originality 8/10 (What's a 10? Hadestown)
The level to which the digital arts were integrated into every moment of Pixel was unique. It's really something you need to see to fully comprehend: the dancers interact with and respond to digital projections that are projected on a translucent screen and the floor. The effect is a unique visual dimensionality I've never experienced in a performance before. 
The dancing, while well executed, would likely have been nothing to write home about on its own.
Technical Execution 10/10 (What's a 10? Hamilton)
The digital artistry component was woven through every minute of this performance and the execution was flawless.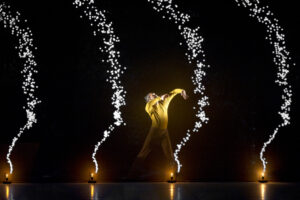 The projections created a digital and physical separation between the dancers upstage and downstage, creating layers on top of the movements of the dancers. At times the projection had the physicality of raindrops, or the effervescence of smoke swayed by dancer's undulations. The most startling moment was created by a shift in perspective, where it felt as if the screen tilted left to right, mimicking the motion of the dancers.
Engaging/ Fun 9/10 (What's a 10? Six)
The tone of the performance was one of levity and fun. The focus was the visual spectacle, created by both the humans and the computers. I was in turn in awe of the physicality of the dancers and filled with glee at the apparent joy that the dancers had in producing and performing these pieces over the course of the night. No surprise the show ended with a standing ovation. Wait, was that a dancer zooming by on roller skates?
Timeliness 8/10 (What's a 10? Shakespeare Theatre Company's Merchant of Venice)
Pixel was originally choreographed in 2014, but does not feel dated for a performance centered around digital media. As computers and screen time become a larger portion of our daily lives, it's interesting to see technology blend into other aspects of our lives, including the arts. 
Final Grade: A
Alas, Compagnie Käfig was only at the Kennedy Center for three days, but check out what else the KC has planned for the 2023/2024 Season (https://www.kennedy-center.org/whats-on/). 
Running Time: 70 mins without an intermission