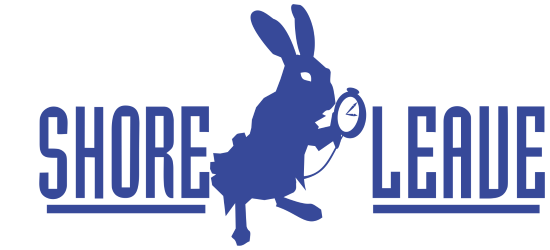 The STAT Club of Maryland (formerly STAT) is proud to announce that this year's edition of SHORE LEAVE, one of the oldest and largest all-volunteer, all-fan organized and staffed sci-fi & media conventions in the nation, will be taking place on the weekend of July 7-9, 2023 at the Hunt Valley Inn-Delta Hotel by Marriott just north of Baltimore, Maryland with approximately 1500 genre enthusiasts expected to attend.

SHORE LEAVE is delighted to announce that both BEN BROWDER and CLAUDIA BLACK of Farscape and Stargate SG-1 fame will be making a rare East Coast personal appearance together at the convention and will be making themselves available for autographs and photo opportunities with fans during the course of the weekend.
Among our other special guest stars this year will be ALAINA HUFFMAN (Stargate Universe, Supernatural), ROBERT PICARDO (Star Trek Voyager, Stargate), ROBERT DUNCAN McNEILL (Star Trek Voyager), GRACE PARK (Battlestar Galactica, Hawaii Five-O), AARON DOUGLAS (Battlestar Galactica), PENNY JOHNSON JERALD (Star Trek DS9, The Orville), PETER MACON (The Orville, Family Guy), and BONNIE GORDON (Star Trek Prodigy).

Fans will be able to take part in Q&A sessions, autograph sessions, and photo op sessions with our guest stars. Some of the other planned activities include a Saturday night dance party, an Art Show & Auction, a huge costume contest (Masquerade), fan panel discussions, memorabilia rooms, a Friday night Meet-the-Pros party, workshops with professional authors, a science programming track, children's programming, weekend-long gaming, screenings of popular fan films, and so much more!!
Further details about everything Shore Leave have to offer can be found on our official website, www.shore-leave.com, or by going to our social media posts on Facebook and Twitter.
SHORE LEAVE 43…IT'S EVERYTHING YOU EXPECT…AND A WHOLE LOT MORE!!!