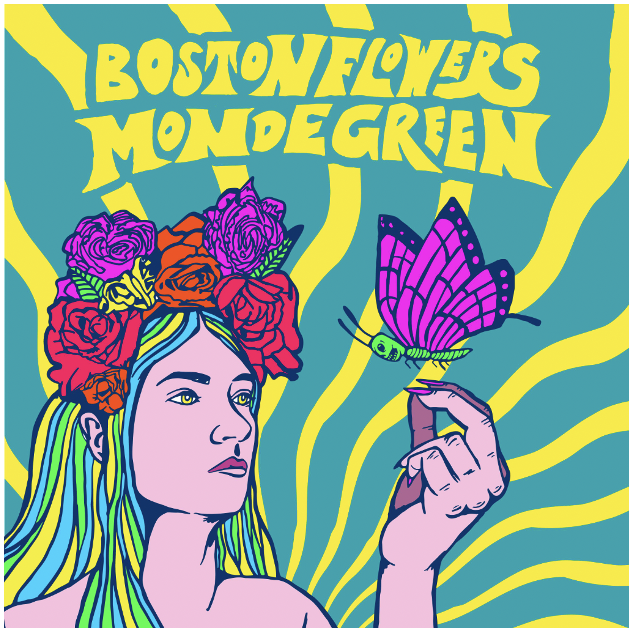 Indie-pop band Boston Flowers has today released their highly anticipated debut album, Mondegreen. The album features ten brand new songs, including previous single "Man On Mars." Fans can stream Mondegreen now at https://distrokid.com/hyperfollow/bostonflowers/mondegreen.
Speaking on the new album, lead vocalist & guitarist Brad Flowers shares, "Mondegreen is a misunderstood or misinterpreted word or phrase resulting from a mishearing of the lyrics of a song. The album walks you through the journey of a life led through young adulthood, including a series of real-life misinterpretations culminating in the final product of an individual's unique narrative."
Alongside the new album, Boston Flowers has shared a brand new lyric video for the album's opening track, "Go In The Shower." Fans can check out the lyric video now at https://youtu.be/ZcLSqQIH3Dg.
Boston Flowers will be celebrating Mondegreen with a special show on release day. Join the band at Arlene's Grocery in New York on September 13 to hear songs from the new album live, with support from Zaid Leppelin, Maintenance, and Gal.
For More Info on Boston Flowers
https://www.youtube.com/@BostonFlowersNY
https://www.instagram.com/BostonFlowersNY/
https://www.tiktok.com/@bostonflowersny