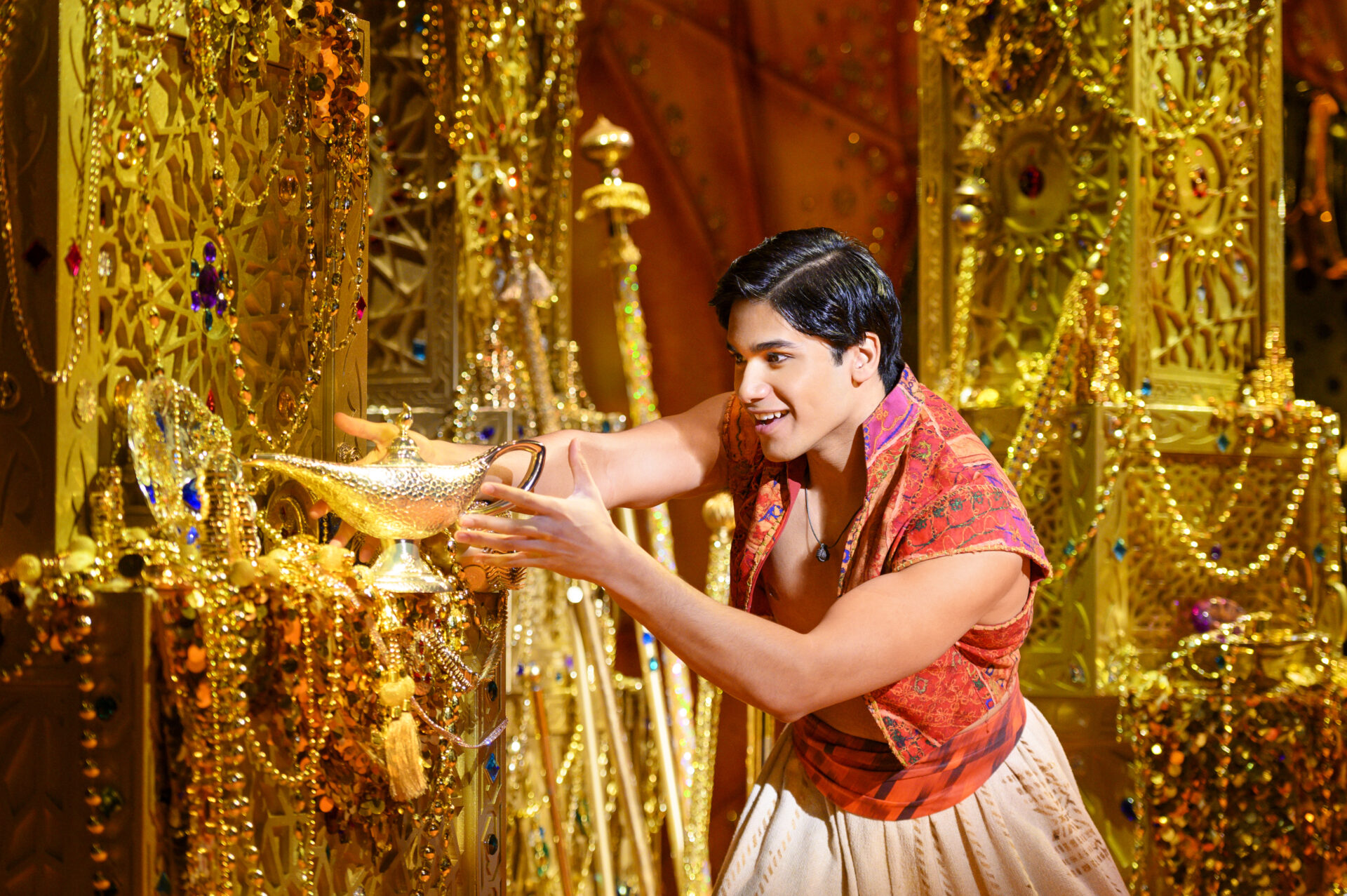 The theater adaptation of Aladdin may not show you a whole new world, but that's the point. This adaptation is for those who want to revisit a childhood favorite and hum the soundtrack for days after. 
Writers Note: I'm implementing a new rating scheme for my Theater Reviews, one that emphasizes the four primary characteristics that make a great performance for me. While this will likely result in overall lower final grades, it definitely doesn't mean that the quality of performances has decreased. (We're lucky to have access to some of the best theater nationally here in the DMV.) 
Originality: 7/10 (What's a 10? Hadestown)
I have a Theory On Adaptations: the adaptation has to be better than or unique enough to stand apart from the original. 
This adaptation of Aladdin strikes the perfect blend of recreating the childhood classic, with a few modern additions. The story is unchanged, but there are some real limitations of turning a magical animated movie into a stage production. Sadly, beloved Abu and Raja are replaced by Aladdin and Jasmine's group of friends. 
The casting was spot on for the leads; Anand Nagraj as Jafar and Adi Roy as Aladdin both had voices that sounded exactly like their animated characters. Nagraj was a deliciously wicked villain who has perfected the evil laugh (it makes multiple appearances). 
The new music numbers were not as ingenious as Alan Menken and Tim Rice's originals, but were still fun and provided lighthearted bridges between the more iconic songs.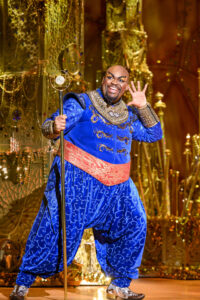 Fun: 8/10 (What's a 10? Six)
The star of the show was the Genie, performed by Marcus M. Martin. Martin's Genie embodied the best parts of Robin Williams' Genie, but with his own flamboyant flair and modern day cultural references. 
My favorite performance of the night was "Friend Like Me." As Aladdin enters the Cave of Wonders, the screen rises to reveal a glittering cavern that felt much bigger than the stage at the National. Martin's performance was energetic, funny, and reverential. With some clever choreography and rapid costume changes, the chorus created a variety of background dancers that felt never ending. The scene also included a 90s Disney mashup interlude that made many laugh out loud. 
Technical execution: 8/10 (What's a 10? Hamilton)
Aladdin provided nothing less than the expected Disney magic. In spite of being a brief touring production at the National, the set design and costuming exceeded expectations for what's feasible in a two-week residency.
The most sophisticated scene was the magic carpet ride, with Aladdin and Jasmine seeming to spin and fly through a star filled universe. Disney keeps this technology a secret, and rumors have spread across the internet of whether it's drone technology or a giant forklift that are keeping the pair suspended. 
The show is filled with deliberate overacting and very, very sparkly costumes. The rapid costume changes and energetic choreography made the small chorus feel like an ensemble of 100. The set pieces are a kaleidoscope of colors that help create a vibrancy and lightness to the whole performance. 
And bonus points for having a live pit orchestra – always a win in my books. 
Timeliness (What's a 10? Shakespeare Theatre Company's Merchant of Venice)
Does this adaptation say something unique about the times we live in? Probably not, but the smart people at Disney have realized that the generation that grew up on 90s animated classics are now adults and theater-goers.  
This theater adaptation of Aladdin, after all, is designed to make millennial hearts tickle. 
Final Grade: B (Don't let the grade fool you – this show is a fun watch. A's are now reserved for the exceptional.)
Aladdin plays at the National until April 30. Tickets are available online at BroadwayAtTheNational.com or at the box office located at 1321 Pennsylvania AVE NW, Washington, DC 20004. Masks are now optional during performances. 
Running Time: 2 hours with a 15 minute intermission