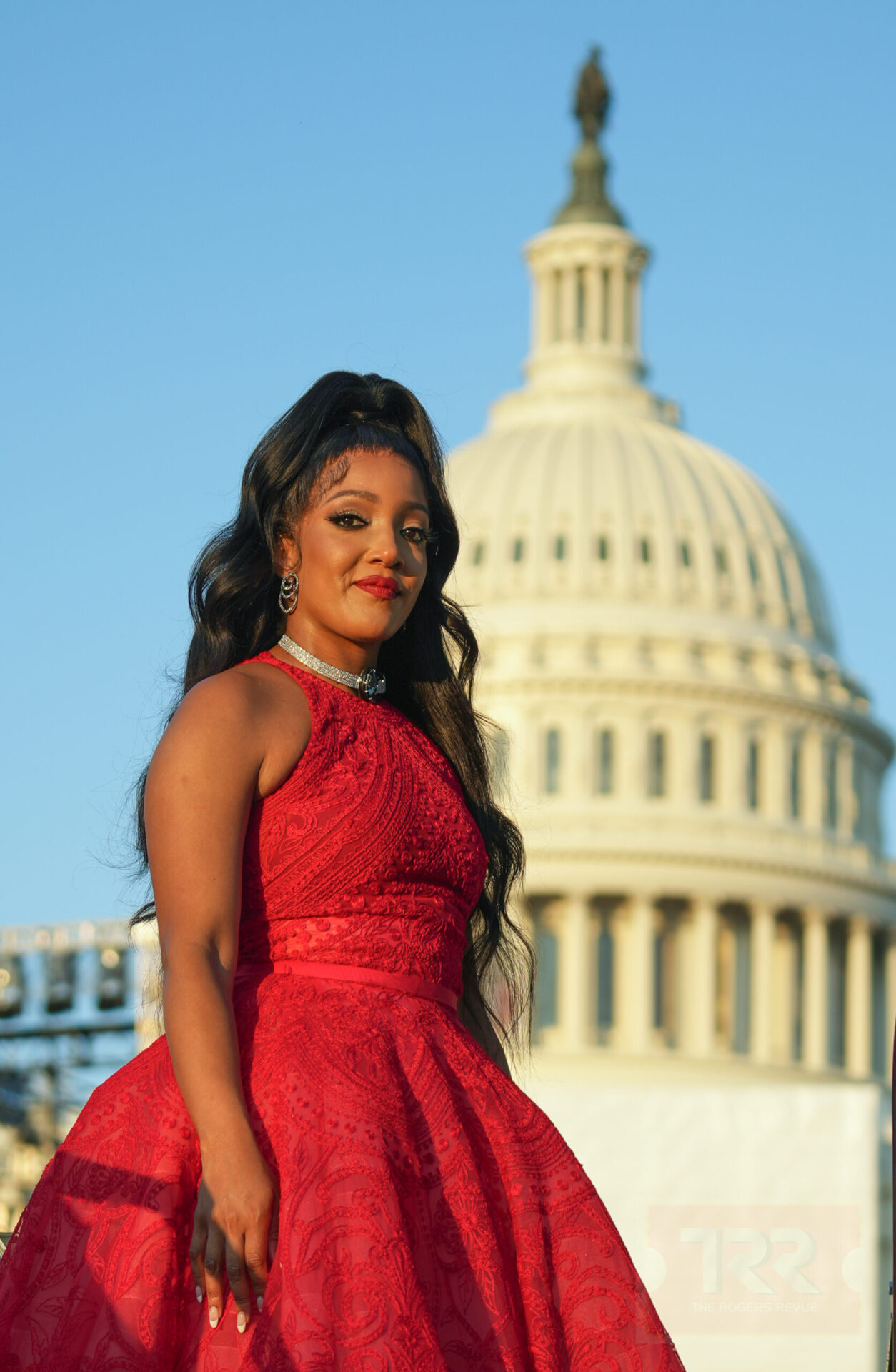 America, get ready for your Independence Day Concert. After two years of changing its concert due to the global pandemic, the longest-running Independence Day concert is back – LIVE and better than ever. The 42nd edition of this American extravaganza is happening tonight at 8:00pm EST on your local PBS stations. This year, country sensation Mickey Guyton serves as host and will provide some of the entertainment. How else would anyone celebrate our Independence Day than to see the stars perform against the backdrop of the U.S. Capitol and in the grand finale, fireworks lighting up the DC skies.
The U.S. Capitol has been home to two of America's amazing concerts and while the country is going through the pandemic, both of the annual events decided to bring live entertainment back to the viewing public this year. For 2022, A Capital Fourth is ready to fill the void and give the wonderful entertainment that the audience crave for whether they are enjoying the barbecues in their own backyard and watching the concert while serving their country overseas.
Leading the way of tonight's event is first time host, county superstar Mickey Guyton who recently hosted the 56th Academy of Country Music Awards. I asked her how does it feel to be hosting the concert tonight. She said "I can't believe that someone gave me that responsibility. First of all, and I can't believe I accepted without really thinking of the gravity of it. I'm just so excited to be here. It's gonna be beautiful. I think it's something that we really need right now. There's so much going on in our country and we need a moment of togetherness and representation. And I'm your girl."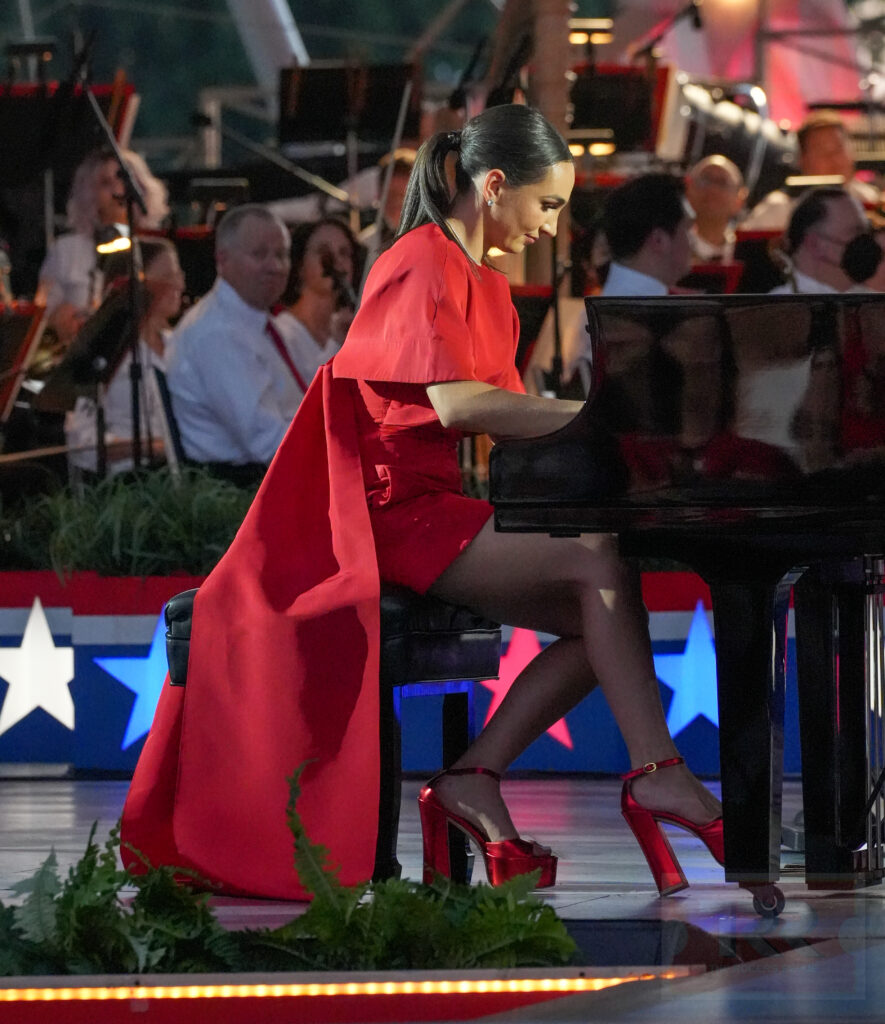 I had the chance to meet chat with some of the talent performing tonight! First up is Grammy award winner Emily Bear who will be returning to DC with Abigail Barlow for the Unofficial Bridgerton Musical at the Kennedy Center on July 26th and I asked her about playing the iconic American classic "Stars and Stripes Forever" by John Philip Sousa on the piano. "I mean, the piece it's definitely challenging I was classically trained and I studied classical piano at Juilliard, but I haven't played classical in a hot second. I haven't pull up the classical chops in a few years, because I do spend most of my time composing now. So, it was really fun to be able to like pull that out and get this piece ready. It's such an amazing arrangement and it's very fun. So, I'm excited."
We also talked about her upcoming concert and asked her what can we expect in a few weeks. Bear said "I can't even tell you how excited I am for this show. So, it's the musical that we wrote. And the album we're doing for the first time in its entirety, but with the whole National Symphony Orchestra, and like incredible special guests, and we haven't even announced yet, but like, I am so freaking excited. I've been dreaming of hearing this music with a live orchestra since the minute we wrote it. And to have that day finally calm at such an iconic venue as a Kennedy Center like less than a year than when we first played there last year, it was very surreal.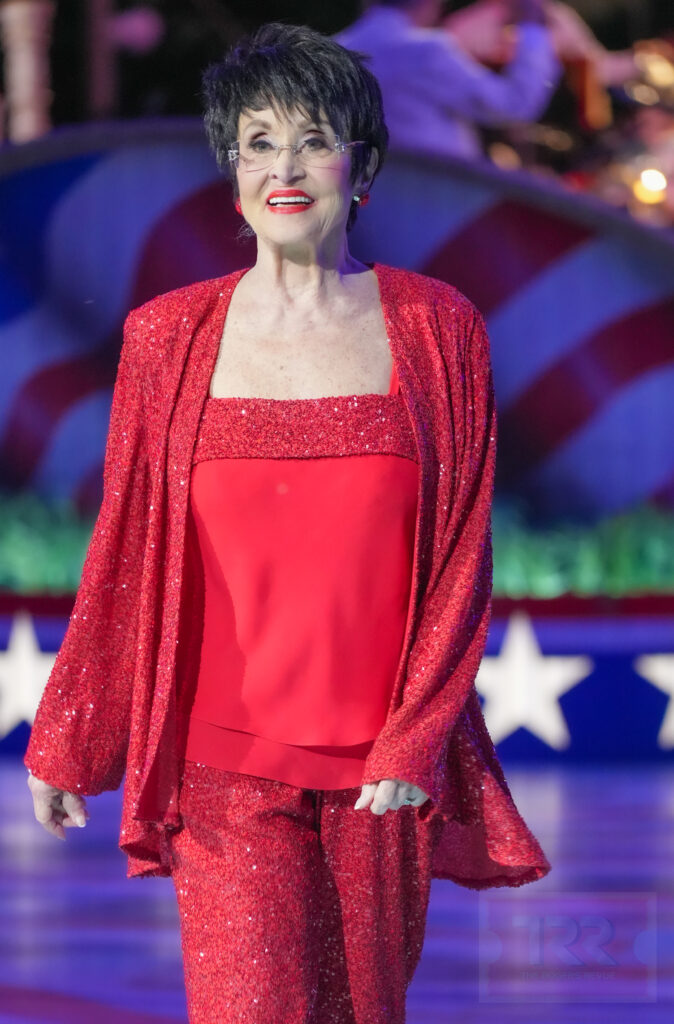 This year marks the 65th Anniversary since the classical Broadway musical "West Side Story" debut in NYC. While Tony & Grammy winner Cynthia Erivo will pay tribute by singing the iconic ballad "Somewhere", Broadway legend & DC's own – the original Anita, Chita Rivera is on hand to also pay tribute. I asked her how does to feel to celebrate the anniversary at these festivities, "Unbelievable. It's just, you know what, it always feels the same. It always I was just telling you that no matter how many times you come across this, you see this capital, you see that monument? You see, no matter how many times you see it, you're always all inspiring, because it's, it means so much."
I also asked about her fondest memories working with WSS lyricist Stephen Sondheim, whom we lost last November. Rivera said "Well, he wasn't not Stephen Sondheim, then. Yes, that's right. He was just like, the rest of us. And so, my memories are just hard work. You know, and he has coming up with wonderful lyrics. But they weren't any more wonderful than Jerome Robbins, or our men and Bernstein. You know, we're all in this together, you know, and we were all new at it, you know, so we had no idea what was about to happen?"
Also performing tonight, country star Jake Owen will gives us some good ol' honky tonk, the queen of disco Gloria Gaynor will perform her signature song "I Will Survive", The Voice and Britain's Got Talent alum Loren Allred will be on hand to perform two songs including "Never Enough" from "The Greatest Showman", Rachel Platten will perform her hit song "Stand by You" and gospel superstar Yolanda Adams will deliver her rendition of "Battle Hymn of the Republic" in front of the Lincoln Memorial to commemorate its 100th Anniversary this year!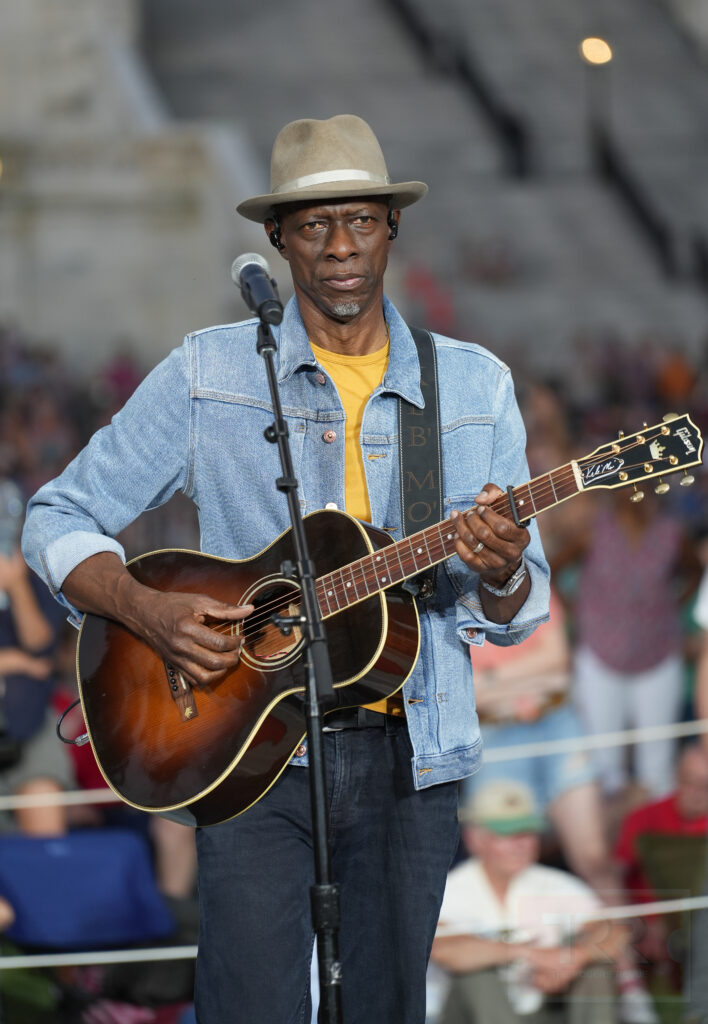 Then I talked to Blues Legend Keb' Mo' who will be performing the timeless classic "Lean on Me" by the late Bill Withers and wondered what does that song mean to him personally and he responded "Well, it's about the song the song is a classic. It's a perfectly written song written by one of the most iconic writers, singer songwriters of our time, Mr. Bill Withers. And it's just like, it's a frightening thing to sing it because, to me, I think you'd have to really bow your head to the kind of energy that created that came through him. And I had the pleasure, you know, knowing Mr. Weathers in the later years of his life, and he's just fantastic. So especially means a lot to singing that song. And I think you sing it all of us to plays it builds spirit will show up and smile.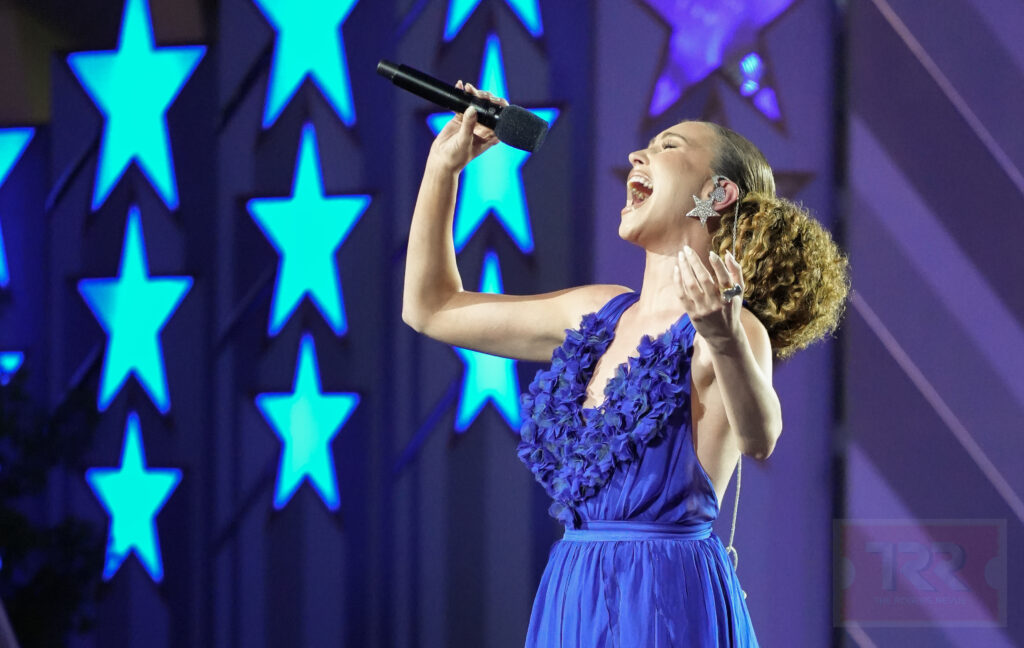 Loren Allred has been taking the world by storm by not only performing "Never Enough" from "The Greatest Showman" tonight but also is in preparation for a UK Tour in a few weeks but also a single "Last Thing I'll Ever Need" drops tomorrow July 5th. I was curious to know about the single for which she describes as "the perfect wedding song". Allred responded "So before "Never Enough" came out with "The Greatest Showman", I sang as many different weddings. I just felt like when I was watching couples' first dances, they just kind of looked at each other like "Oh, you know, this person makes me feel like home" and I always wanted to write a song. Literally, let's put dance to their wedding. So that's what I tried to put into words. So, I hope newlyweds love this."
A Capitol Fourth airs tonight at 8:00 pm on your local PBS stations with an encore presentation following the broadcast. For more information, go to www.pbs.org/a-capitol-fourth/