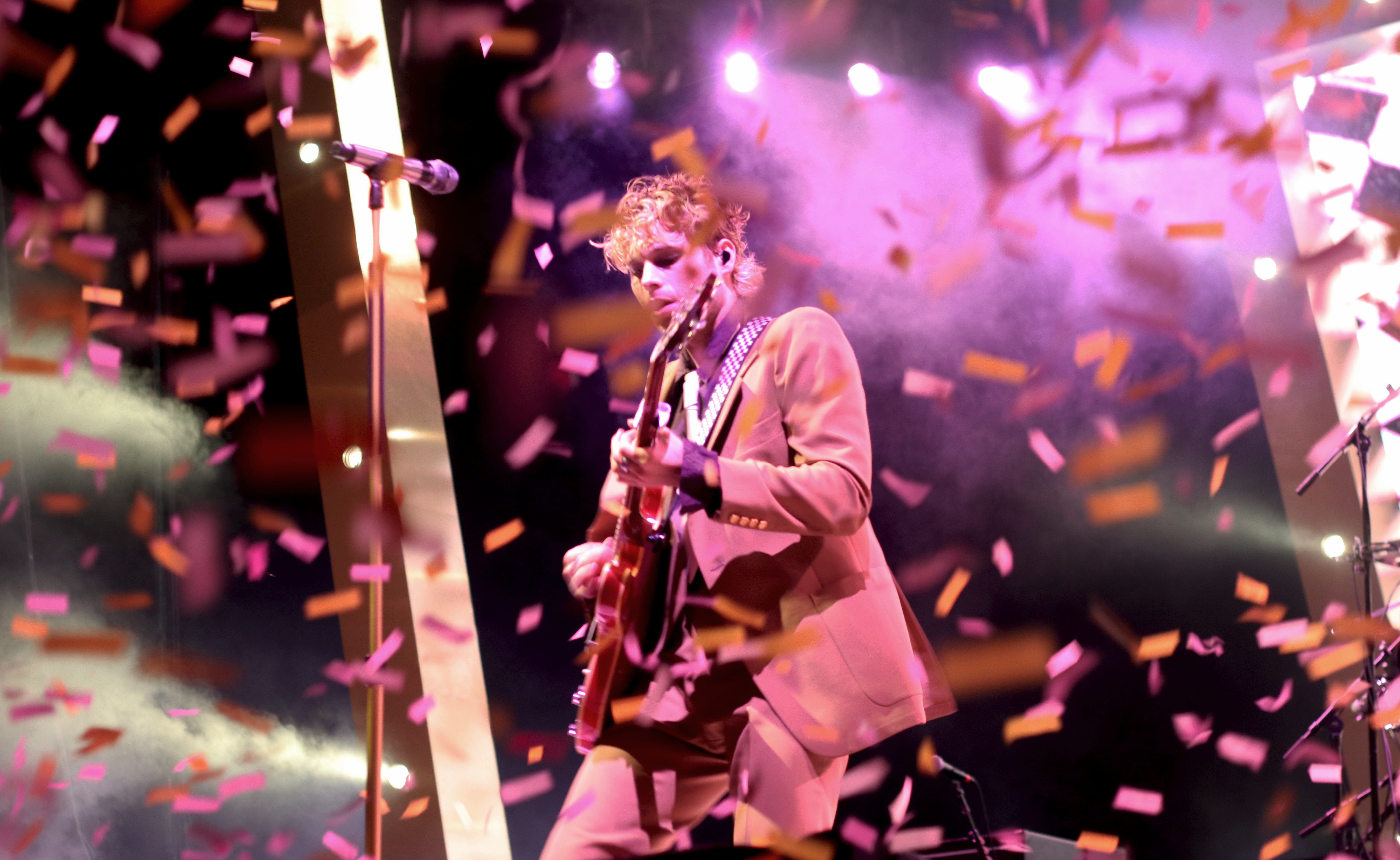 5 Seconds of Summer visited the DMV on Friday night with a massive show at Jiffy Lube Live in Bristow, VA. The Australian band was joined by Meet Me @ The Altar, a pop-punk band from the East Coast. Formed in Sydney, Australia, in 2011, this four-piece ensemble quickly rose to international fame with their infectious melodies, relatable lyrics, and energetic performances. Comprising Luke Hemmings (vocals/guitar), Michael Clifford (guitar/vocals), Calum Hood (bass/vocals), and Ashton Irwin (drums/vocals), 5 Seconds of Summer, often abbreviated as 5SOS, has become a mega-star in the pop-rock genre.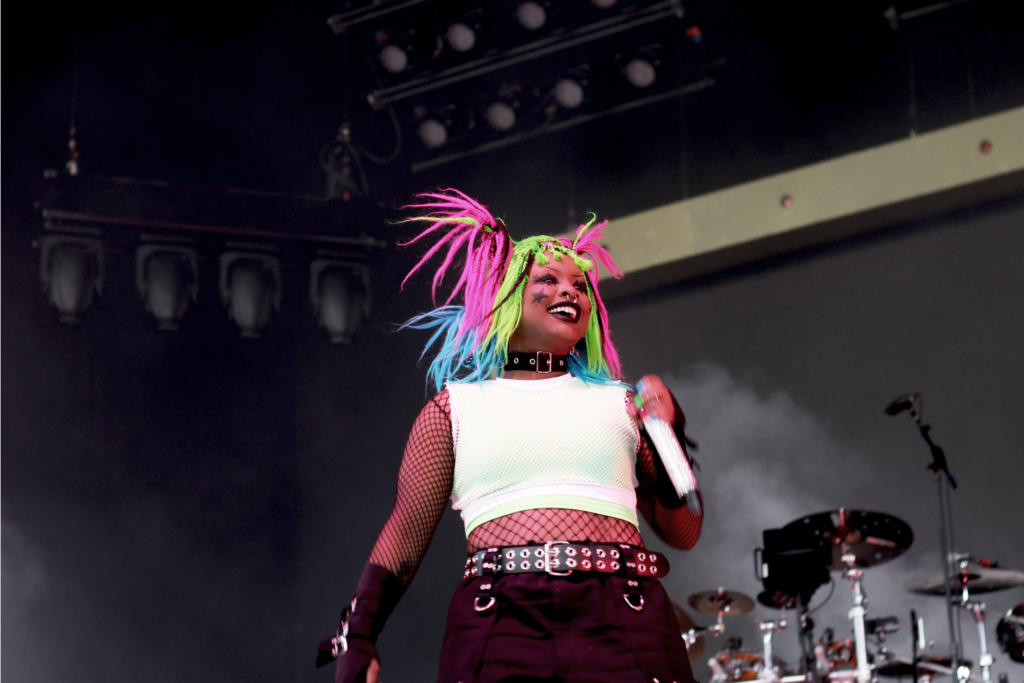 Opening for the band was Meet Me @ The Altar, a new player in the contemporary pop-punk scene. Formed in 2015, this all-female trio has garnered attention for their punk sound, powerful melodies, and fierce dedication to breaking down barriers in a genre often dominated by male voices. Composed of guitarist and vocalist Téa Campbell, drummer Ada Juarez, and bassist and vocalist Edith Johnson, the vibrant group lit up the crowd ahead of the headlining act. Performing a mix of original songs as well as reimagined pop-punk covers of classic favorites, the group had music for everyone in attendance. They stood out with a cover of Avril Lavigne's "Complicated", causing the crowd to go wild. Their set was roughly 10 songs long and was the perfect warmup for the main event.
5 Seconds of Summer kicked off the show with "Bad Omens", a track from their new album, 5SOS5. With a burst of confetti during the second song, the group wasted no time in kicking things off. The setlist featured nearly 30 songs spanning the entirety of the band's decade-long discography. Having found fame in 2013 supporting a One Direction tour, the group's discography has evolved from pop-punk, to pop, to alternative and more. The setlist was excellent in showcasing the group's range and evolution over the years.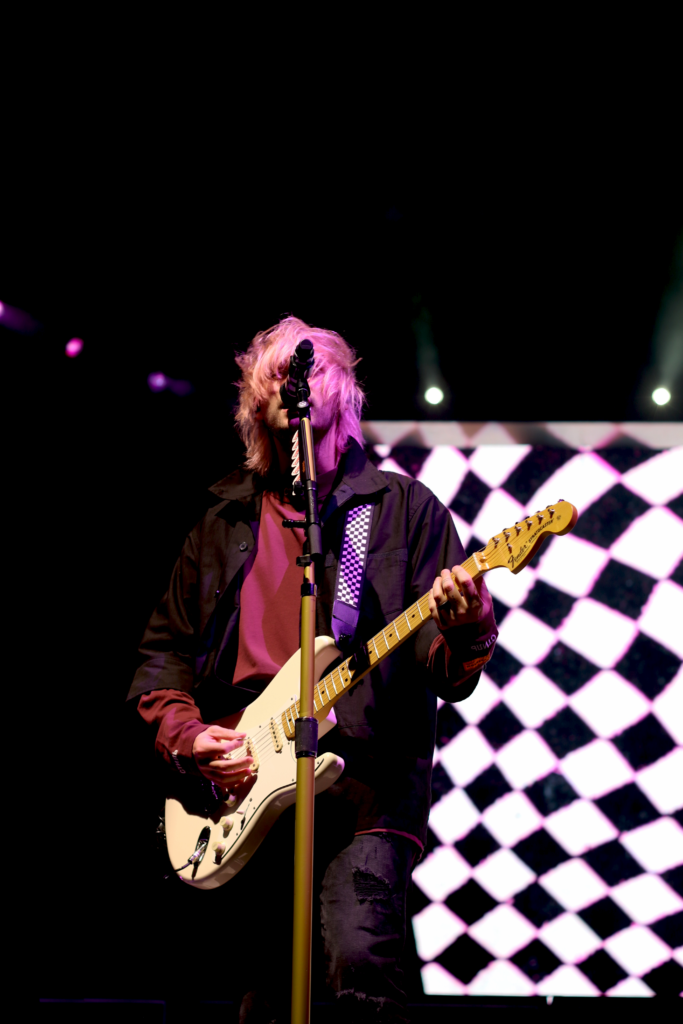 5 Seconds of Summer's The Show brought grandeur and glamor to the Virginia amphitheater. The stage design featured cohesive checkered accessories and bright lights throughout. With pre-recorded video interludes, massive inflatable dice, and a costume change, the group spared no detail for this tour.
The band is on tour promoting their new album, 5SOS5, released last year. 5 Seconds of Summer will be on tour in the United States through mid-September and will embark on an international tour shortly afterwards.
Final Grade: A