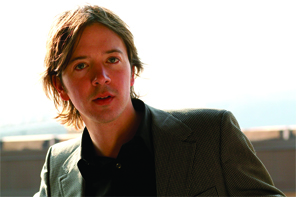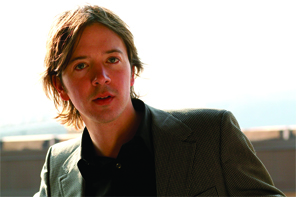 In 2008 a group of Julliard educated and classically trained instrumentalist came together to form yMusic. This unique sextet included two violins, cello, flute, clarinet and trumpet. They recently collaborated with Ben Folds of the Ben Folds Five to produce an album with a piano concerto due to be released sometime this fall. There currently on tour with Ben Folds and will be appearing locally at Rams Head Live on Wednesday May 6th. I recently spoke with CJ Camerieri a Grammy award-winning trumpet player, french hornist and keyboard player for yMusic. We discussed his current project and tour.
As far as yMusic; how did the Ben Folds collaboration come to fruition?
Well it was through a mutual friend. A mutual friend of ours who played on our record Balance Problems; which came out this past September. Um, I was in L.A. on tour with Paul Simon and I got a text message one morning that said: We don't know each other, my name is Ben Folds. I just heard your latest album and I'd love to buy you lunch sometime. And we just sort of became friends and spent a lot of time imagining the perfect way to make an album together. Then we just sort of realized those dreams. Ben has been a very inspiring person and musician.
We recorded this record in a very beautiful recording studio in Nashville and sort of created all the material together in the studio. It was beautifully collaborative and amazing. So it just spring from, he heard our record, then he sent me a recording of his piano concerto. I was familiar with his work as a pop musician but I hadn't have heard any of his compositions before. I was just completely blown away by how great it was. He was sort of looking to continue working with acoustic instruments. Orchestral acoustic instruments but he wanted the flexibility of playing with a band and thats sort of what we do. We play chamber music but sort of think of ourselves more of a band. And that's sort of where it came from.
That's Interesting, it's also interesting that you have actually recorded the album, it just hasn't been released yet. What has it been like touring an album no one has heard?
Um, it's interesting. His fans are, we'll we've done two shows so far and his fans are so committed to his music and trusting in what he's going to put forward. We do a couple of pieces from our repertoire and we do a bunch of his old classic songs during the show, but we do play all of the new material. It's exciting playing it for people who have never heard it before.
It's like the song starts and their like wait; I don't know this one. It's really an awesome opportunity to present material and have it create an atmosphere where people aren't singing along; their listening. Their really, really actively checking out what it is we started. It's such a unique thing. We really wanted to present the music to people in a new fresh way and being it's new material it really comes off that way.
It's almost like a premier every time you play it.
Exactly
Who are some of your inspirations on trumpet? Who did you listen too that made you want to play the trumpet?
We'll, there were countless people. I grew up listening to Louis Armstrong and Miles Davis, Chet Baker. I always wanted to be a jazz musician through high school, so those were my main inspirations. Then I went to Julliard where I met several of my yMusic colleagues. The clarinet player was actually my roommate freshman and sophomore year at Julliard. In New York I sort of listened to more classical players and my trumpet teacher at the school was Mark Gould who was a very important source of inspiration to me.
This tour is almost being presented in a new setting. Not your typical classical music venues. How has it been performing in these types of sort of rock n roll venues?
It's great, it's something that we really love doing. We love playing all these alternative venues. You know one of the things that's interesting about yMusic is that we all play with rock bands. We all collaborate with singer/songwriters and indie rock bands. We're use to playing these venues. We're just not use to playing yMusic music in these venues. So it's pretty exciting to bring those two worlds together and it's pretty exciting to play for people in a club, or standing up, or fans who are drinking and having a good time.
To play music for them, there's no reason why you know, ha ha… There's a lot of rock n roll qualities to classical music. It's just fun to have that energy that those venues provide. It changes the way we play. The way we approach it. We're bringing what we do as yMusic together with what Ben does, you know Ben Folds the pop musician, and we're playing for his fans at the places he's played for years. So it just feels very natural to be there.
Is there a release date set for the new album or is it sort of just open for the fall?
Yeah it's just set for the fall.
Well that pretty much wraps it up, it was great talking with you.
Well it was lovely chatting with you and we're excited to come to Baltimore.