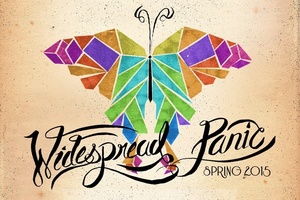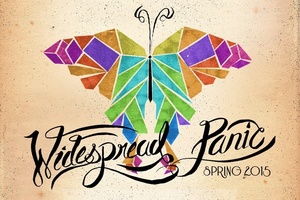 Tickets go on sale THIS FRIDAY February 6th at 10:00am EST
Jimmy Herring was no stranger to Widespread Panic when he got the call inviting him to join the band. A veteran of the Atlanta music scene, Jimmy first crossed paths with the band in the late '80s as the lead guitarist for Colonel Bruce Hampton and the Aquarium Rescue Unit.

From the first flurry of notes at his very first show with the band – the opening night of a four-show run at Radio City Music Hall that kicked off the band's 2006 fall tour – Herring has re-energized Widespread Panic in the best way possible: by restoring a signature guitar sound to their music, returning a sense of balance to their ensemble and enabling the band to continue to incite, amaze and move people closer to joy.
Nothing gold can stay, and no band understands that lesson better than Widespread Panic, but with Herring now in his seventh year in the fold and the band fresh off an ten-month hiatus and ready to roll, there's a palpable sense of renewed purpose and commitment and a rejuvenated enthusiasm within the band.
That vibe – the feeling that anything can and may happen – is back with Widespread Panic. And it feels good.
Date: April 26, 2015. Doors open at 6:30pm, the show starts at 7:30pm. Tickets are $55