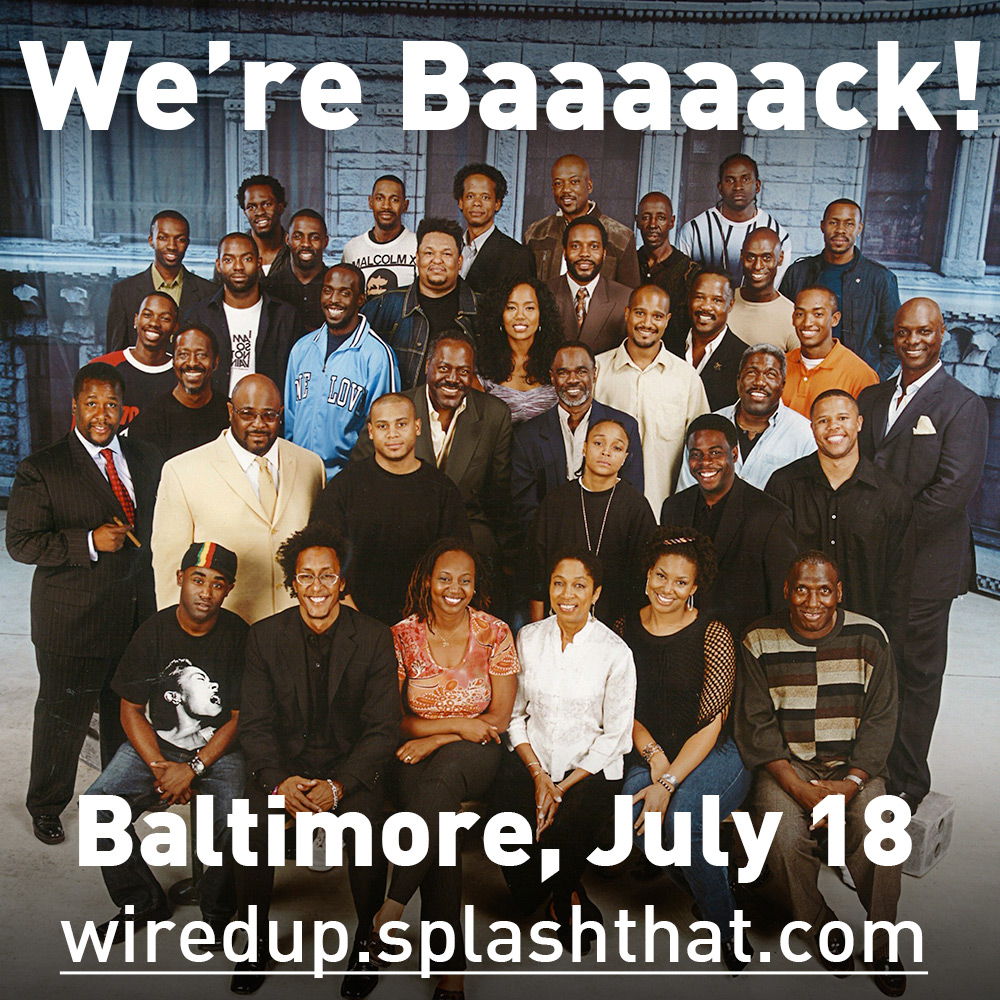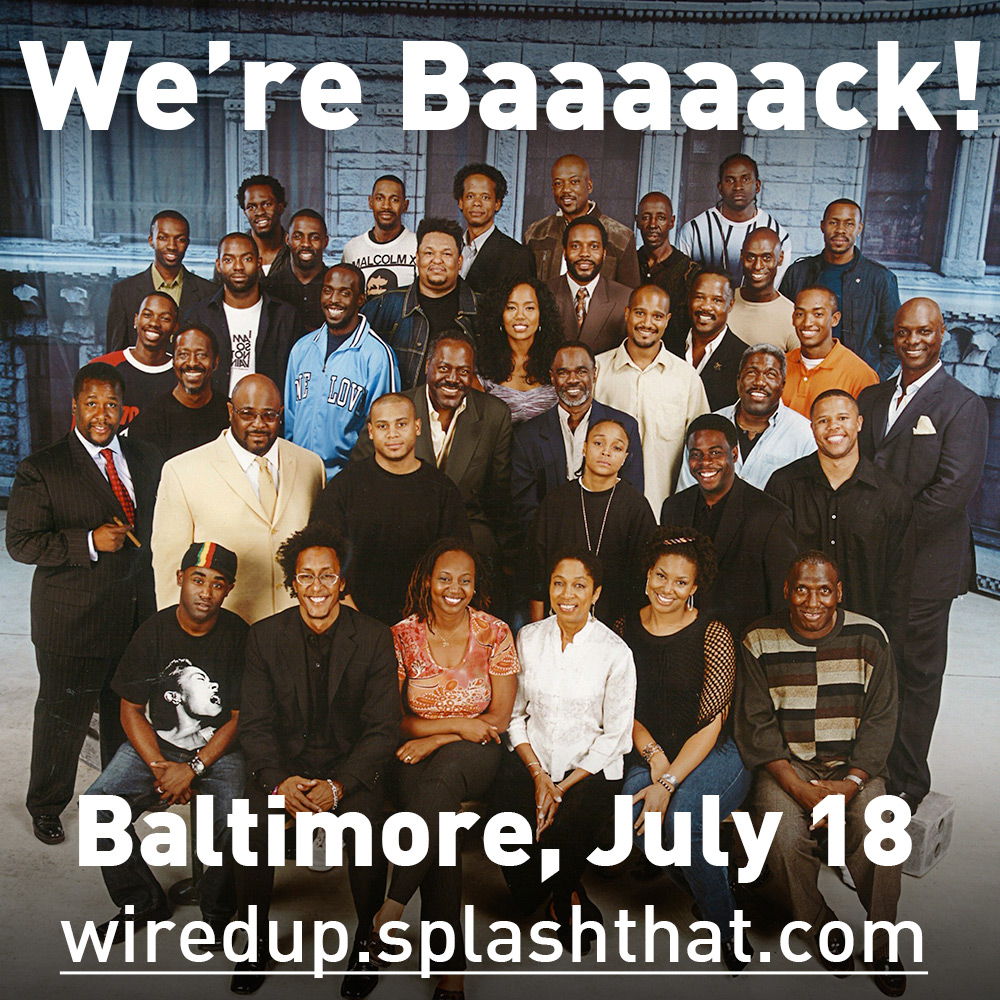 On July 18, former The Wire cast members, including Dominic West, Michael Kenneth Williams, Wendell Pierce, Seth Gilliam, Chad L. Coleman, Larry Gilliard, Jr, Andre Royo, Gbenga Akinnagbe, Jaime Hector, Tristan 'Mack' Wilds and Felicia 'Snoop' Pearson, will reunite for WIRED UP!: A Celebration of the Spirit and Power of the People of Baltimore.
The afternoon celebration is designed to inspire, engage and uplift the Baltimore community. Held at the Lyric Opera House, the 1200-person free event, will serve to profile four of Baltimore's 'unsung heroes' through the presentation of the Wired Up! Awards, while recognizing their tireless commitment to the community.
The actors will participate in a program that includes an original 30-minute piece that gives stage to not only the voices from inside the Baltimore Uprising, but also the hope, power and strength that remains. The event will close with a surprise musical guest performance from one of today's hottest performers.
After their performance, the cast will attend a two hour VIP reception, open to a small group of donors, community members and luminaries. Proceeds from the fundraiser go to ReWired For Change as a part of the Wired Up! Community Activation Grants Funding Campaign.
Tickets for the Wired Up! celebration and VIP fundraiser are available online at: wiredup.splashthat.com
All program tickets are free, but attendees must register online to attend.