The Oresteia: Michael Kahn's Swan Song
3 min read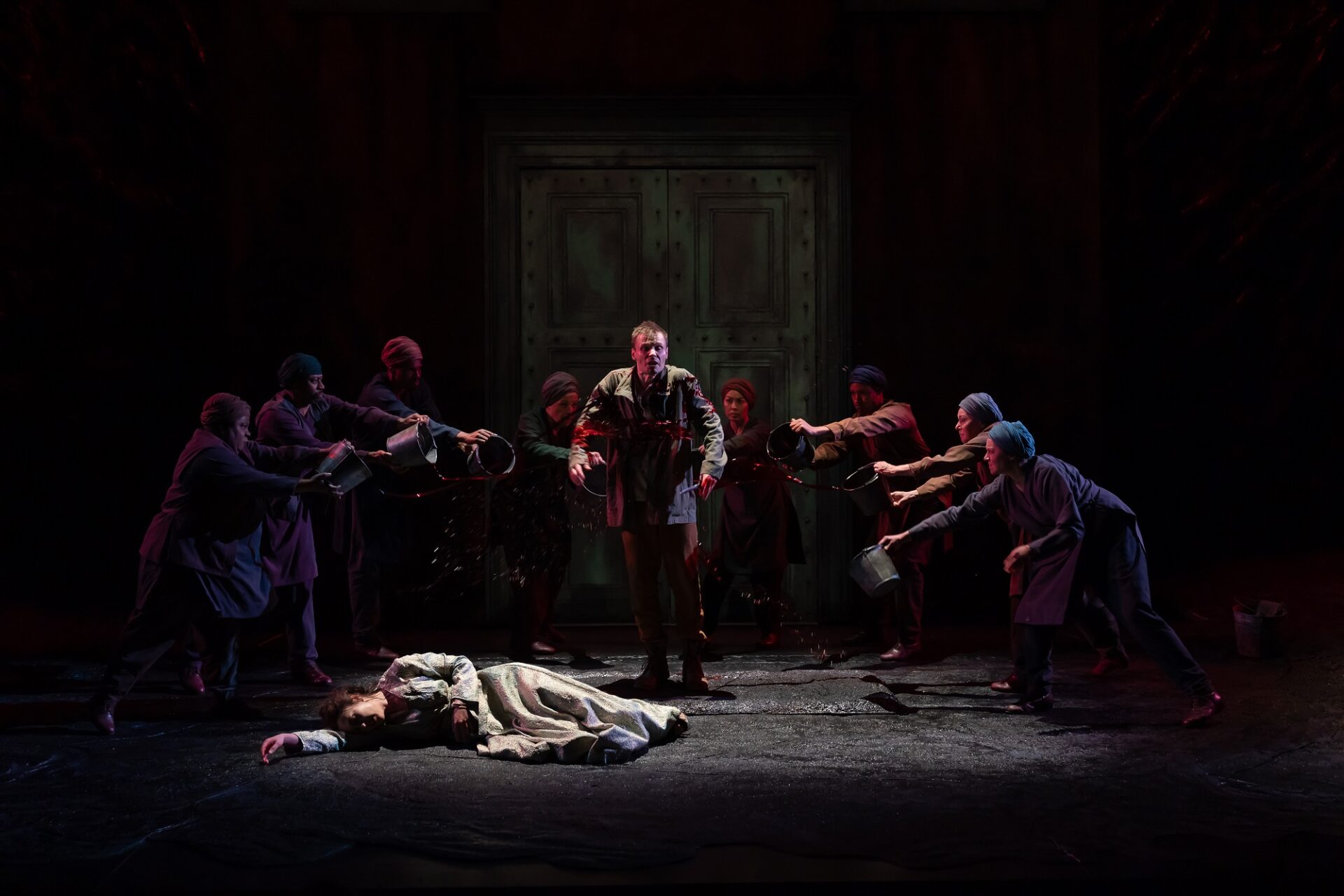 The Oresteia shows us that the trials and tribulations faced by the ancient Greeks still maintain relevance to our moral and political dilemmas today, and that much can still be learned from these historic texts.
In addition to being Michael Kahn's piece de resistance after an accomplished 33 year career with the Shakespeare Theatre Company, this performance is the world premier of Ellen McLaughlin's adaptation of The Oresteia, three Greek tragedies by Aeschylus. Aeschylus' Oresteia include Agamemnon, The Libation Bearers, and The Eumenides, and tell the story of the ill-fated House of Atreus following the Trojan War.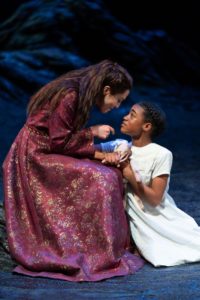 Before leaving for war, Agamemnon (played by Kelcey Watson) sacrifices his young daughter Iphigenia (played by Simone Warren) to appease the Gods and gain their favor for a victory over the Trojans. Agamemnon (Act I) heralds the return of Agamemnon from the Trojan War, but instead of a hero's welcome, his wife Clytemnestra's (played by Kelley Curran) sinister welcome foreshadows the fate that awaits him. Clytemnestra, plagued by grief, exacts justice for the slaughter of her daughter.
Act II, The Libation Bearers, introduces Agamemnon and Clytemnestra's two surviving children: Orestes (played by Josiah Bania) and Electra (played by Rad Pereira), both of whom are seeking justice against their mother for the murder of their father. Psychology majors will recognize Electra as the origin of Freud's Electra Complex, the female equivalent of the Oedipal Complex. Driven by Apollo, Orestes is the one to deliver justice to his mother.
The final Act, Eumenides, grapples with the distinction between justice, revenge, and complicity in determining Orestes and Electra's fate. The Chorus develops a system of civil law, separate from the Gods that drove Agamemnon and Orestes' actions, finally breaking the cycle of violence and revenge.
In Greek theater, the chorus served as a representation of the audience, signaling the appropriate responses from those in attendance. McLaughlin's adaptation takes this Greek tradition one step further, and The Oresteia's chorus is reflection of our internal moral compass, particularly as the play explores the development of democracy and the implementation of justice. Deservedly so, the chorus has received numerous accolades already for their moving and harmonious reflection of ourselves.
McLaughlin is a veteran playwright of Ancient Greek adaptations and what she has created with The Oresteia is an accessible adaptation of a traditionally dense and archaic trilogy. Combined with Kahn's deliberate direction, this play is a thought provoking work of art that left this theater goer contemplating the cycle of vitriol and retribution our modern society seems to be stuck within.
The Oresteia plays through June 2 at the Shakespeare Theatre Company's Sidney Harman Hall. Tickets are $44-118 and can be purchased online or through the Box Office at 202.547.1122.
Running time: 2 hours 20 minutes, which includes a 15 minute intermission and a 2 minute pause between Acts 2 and 3.
Final Grade: A