Talk on the Street is Greta Van Fleet
3 min read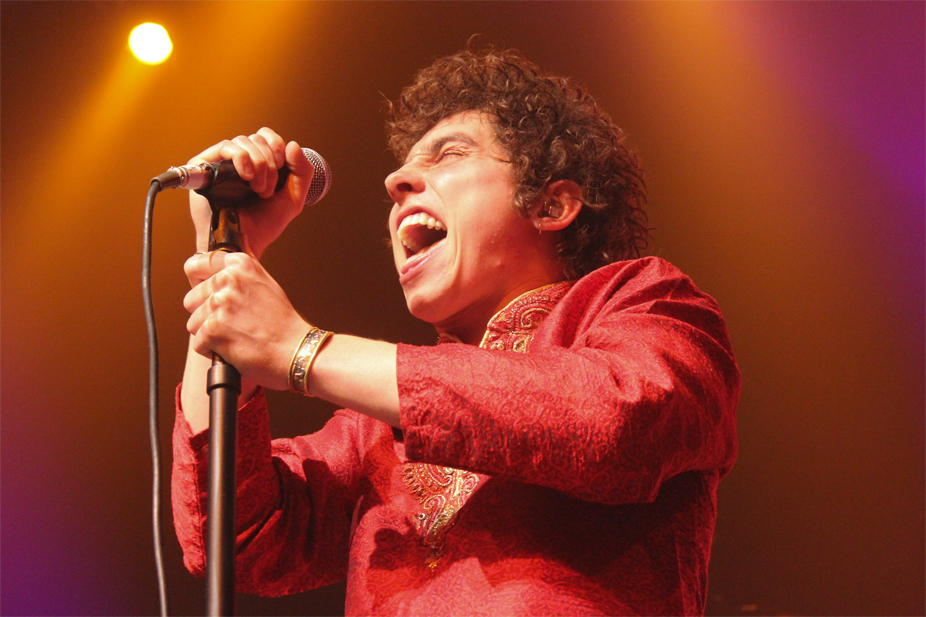 Greta Van Fleet has been hailed by Sir Elton John as "the best rock and roll I've heard in 20 f**king years." It's no wonder each one of Greta Van Fleet's 2018 tour dates have sold out in advance. They also made an April 13th appearance at Coachella. Tonight they crashed Rams Head Live in Baltimore and were joined with Dorothy.
Dorothy was an excellent opening act. They were Named by Rolling Stone as the #14 of 50 top bands in 2014 you need to know. There song Raise Hell is stiff shot of hard rock and blues. Dorothy Martin has a mighty voice that has the ability to captivate audiences. I would draw comparisons to Samantha Fish. Female blues artist brings a unique characteristic to the genre. The vocals feel more soulful and powerful coming from a female.
Greta Van Fleet is one of those bands that just pops up out of obscurity and takes the world by storm. Brothers no-less. You can't help but make the comparison to Led Zeppelin but they have a few more albums to compose before I can crown them that distinction.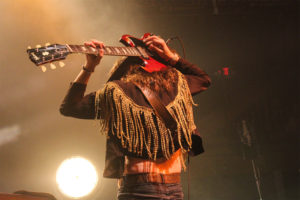 Greta Van Fleet is bassist Sam Kiszka, guitarist Jake Kiszka, vocalist Josh Kiszka, and longtime friend drummer Danny Wagner. As far as the seventies rock feel, they have it down, vintage amps and all. Danny Wagner is a Mongolian warrior on drums. Sam looks like a cast member from Dazed and Confused. Jake likes to show off on guitar doing solos behind his back. Josh's voice is so powerful that he holds the microphone two feet away from his mouth and can still drown everybody out.
With Greta Van Fleet you're not going to get a perfect performance but their talent more than makes up for it. Tonight's performance started with Highway Tune but the tune was a little off. It looked initially like the microphone levels were way low. I know Josh has a powerful voice but he's not a banshee. The bands tuning/timing was off too, it sounded flat. It was obvious because Josh cringed. He stopped singing and started saying "hold up, hold up, let's start this again." He walked over to Jake and started tugging on his blazer but Jake ignored him and kept playing through. The levels were balanced and Josh continued singing. It was a small hiccup in the opening song but they played an extended version of Highway Tune to make up for it. I think Jake in that situation did the right thing. You never stop playing during a live performance. This is the real deal, not rehearsal.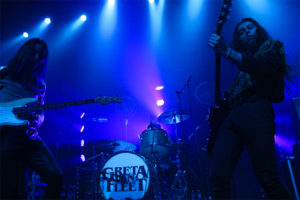 Greta Van Fleet from there on worked themselves into a groove. In the next song Edge of Darkness, you had no trouble hearing Josh. The vocals on that track are supersonic! My favorite song performed was Talk on the Street. This song is incredible! It's a high energy rock ballad. It makes you want to burn rubber in more ways than one if you catch my drift.
Every song was an experience and brought me closer to really appreciating this band. Songs like Mountain of the Sun, Watching Over, Lover Leaver Taker Believer. Also, a Howlin' Wolf cover call Evil. For an encore they played Black Sun Rising and Safari Song. Safari Song ended with an epic drum solo.
Jake's guitar playing was absolutely phenomenal. There was a moment during Black Sun Rising he had to stop playing and quickly trade out guitars. It left a guitar-less gap during the song. That doesn't take away from how talented he is. I mean dude does awesome no look behind the back guitar solos, enough said. The pitch of Josh's voice matches perfectly with the album, every accented detail. I have no idea how he consistently hits that pitch. It's an amazing talent! Sam shuffles around stage rolling bass licks looking like he can fall asleep at any moment, he's a broder if I've ever see one.
Greta Van Fleet is an amazing show! Catch them if you can. Despite some minor technical issues that might pop up during a performance their sheer talent will overshadow any hiccups. They will only get better and better!