Saxon "Thunderbolt"
3 min read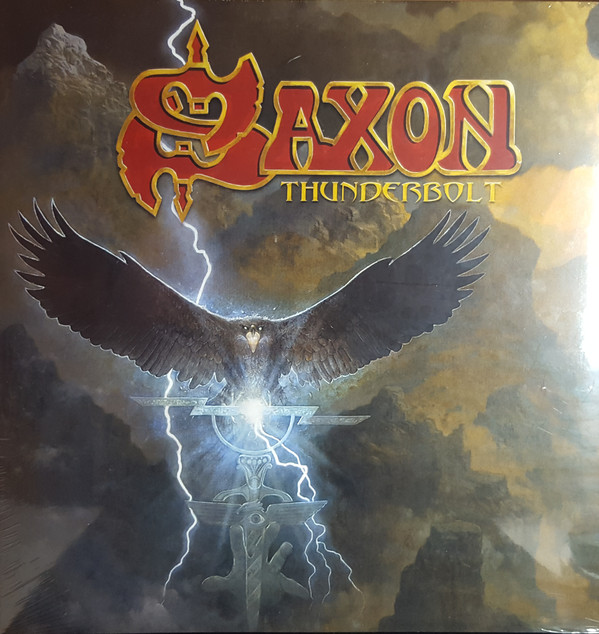 Ladies and gentlemen, are you ready to rock? I know you are, and that's why I'm here to tell you about Saxon's new album "Thunderbolt". This album is filled with powerful and awesome tracks, such as "Sons of Odin", "A Wizard's Tale", "Sniper", and the title track "Thunderbolt". The legendary band is currently on tour in the UK, but that doesn't mean you can't enjoy their music in the comfort of your own home. Now, if you could just turn up the volume on your speakers to the highest decibel possible…
Let's start this party with the first track, shall we? The slowly rising guitar solo opening in "Olympus Rising" has a powerful sound that announces its presence to all who hear it. The guitar solo and quick drum beats and commanding vocals make "Thunderbolt" an exciting musical adventure. The opening guitar in "The Secret of Flight" is hypnotic and draws the listeners in, making them want more and more. "Nosferatu (The Vampire)" serves as the eponymous count's rock anthem.
The mighty vocals and hard and rapid drum beat in "They Play Rock and Roll" are what make rock and roll the awesome genre we know and love. "Predator" includes a low
roar in the intro, and a deep voice that closely resembles a growl. "Sons of Odin" refers to a warrior "trained from birth for strength and speed," which sounds a lot like the legendary Norse deity Thor.  "Sniper" is a fiery track with the raging guitar, screaming in our direction.
"A Wizard's Tale" is a rock opera that tells the tale of the Arthurian wizard, Merlin in the most colorful way possible. "Speed Merchants" starts out with the engine revving up, ready for a wild race. "Roadies" gives us insight on the life of a roadie, or one who is "with the band." Closing out this album is "Nosferatu (Raw Version)". This track is a bit more of a hard rock tune than the previous track of the same name. This song packs a powerful punch every time.
Now that you've had the chance to experience rock and roll at its finest, you know that each song is truly exciting and heart racing. I know I was excited just by listening to this album. Make sure you get your copy of "Thunderbolt" soon! You will be pleased that you did.
Final Grade: A