Reflections of Dickinson with Ella, Adrian & Anna
6 min read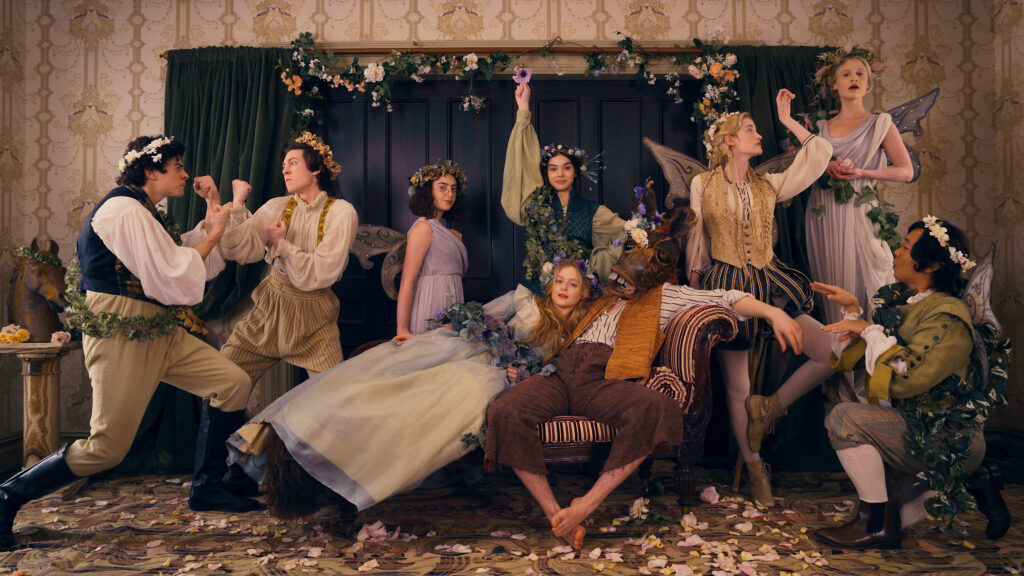 In our third & final part of the DICKINSON INTERVUEs, I got the trio of wonderfully talented actors to reflect on the first season. If you have seen the series, you would recognize them in a heartbeat. They are Ella Hunt who plays sister Sue, Adrian Blake Enscoe who plays brother Austin and Anna Baryshnikov who plays sister Lavinia. 
If you're ready for our final interview, READ ON!
What were your favorite moments of the first season of Dickinson?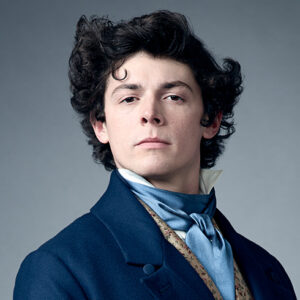 Adrian Blake Enscoe (ABE): Ahh! Well, I got to learn how to ride a horse. So that was one of my favorite things ever and also dressing up as Desdemona in the Shakespeare Club episode. I've always wanted to do that on camera so I am really that I got to play a little gender-bending.
That's good, how about you Ella?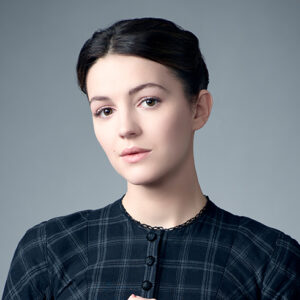 Ella Hunt (EH): Beginning the journey of Emily and Sue's relationship in season one was just like the greatest joy ever. I loved the early beginning of romance scenes with Hailee especially the whole of episode two was really special. I hold on to that in my actor's memories box.
That's great to hear and how about you Anna?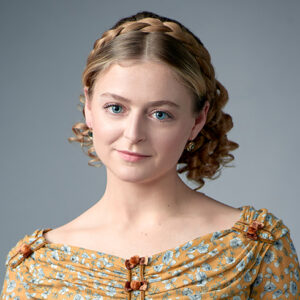 Anna Baryshnikov (AB): The thing that comes to mind was the scene during the election episode with Mrs. Dickinson was screaming at the girls upstairs to be quiet and then we cut to upstairs and its Livinia and Jane and all the girls are doing needlepoint and you think that they are going to be talking about something frivolous and they are actually discussing the lead-up to the Civil War as seriously as any of the characters would and that was like the moment where the show was starting to make sense to me. I had such a blast doing it.
What's the one thing that you have learned about your character as you prepared for them? I'm going to start with you, Ella.
EH: Oh wow! Well, it was certainly very interesting to me when I was reading season one researching Sue and discovering that she was this infamous host at Amherst. She really brought the high culture of New England to her home in the Evergreens with Austin, her husband. In season one, we see such a different more demure destitute side of Sue before the money, the marriage, and the parties. In this season, we get to meet that version of Sue. So it was really exciting to me in season one to know that I was going to be playing a character that going to grow to that point.
It was definitely very exciting to watch. How about you Anna?
AB: I think the role that Livinia played in Emily's life at the end of her life that she really ended up being Emily's primary caretaker and kinda protector of her poetry. Livinia is actually the reason that we have Emily Dickinson's poetry and that contrast to the first season in which Livinia is kinda resentful of how weird her sister is she thinks they are completely different and that they'll never see eye to eye and knowing that Livinia will end up there is really such an interesting approach to the character.
Good to hear and how about you Adrian?
ABE: I think the one thing that I learned in m research of these characters, the real-life stories that they have, is that Austin really respects Emily in a lot of ways. He loved having conversations with her. They would like to have deep conversations in the middle of the night in the little nook by the stairwell. So, it's interesting because there's also obviously a lot of tension in there. I just loved that tension and it's so fruitful to explore. It's really interesting and dynamic.
Starting with you Anna, my last question, what can we look forward to in Season 2? 
AB: Season two as we closer to the Civil War, we get the comparisons between the 1850s and 2020. They get even sharper and the historical references get richer which allows the rest of the show to get darker and more complicated and more gothic. So, if you love this show, just get ready to have it mature a little bit and to continue to get more complicated and weird and exciting.
Adrian?
ABE: Yeah, I mean in that light we're approaching a global historic event with global significance. It's very similar to what we're experiencing this year in 2020. So season two is extremely lavish and really fun to look at. So get ready for some really fun visuals!
And Ella wrap it up!
EH: Get ready for the characters to go much deeper. Like the characters that we know and love from season one grow and become so difficult and meaty in season two. Sue became a bit more femme fatale. Emily is so devoted to her poetry. Austin is grappling with manhood and what it means to be. Livinia is like coming into her own womanhood. It's a really exciting season for all the characters that we fell in love with in season one.
Thank you to the cast and crew of Dickinson. I had so much fun talking with them that I am truly looking forward to the second season of Dickinson which drops today, January 8th on Apple TV+
In case you miss the first two interviews, you check them here for Hailee Steinfeld and here for creator Alena Smith!
 Until our next INTERVUE, see you …. out there in 2021!