Rams Head On Stage Welcomes John O'Hurley
6 min read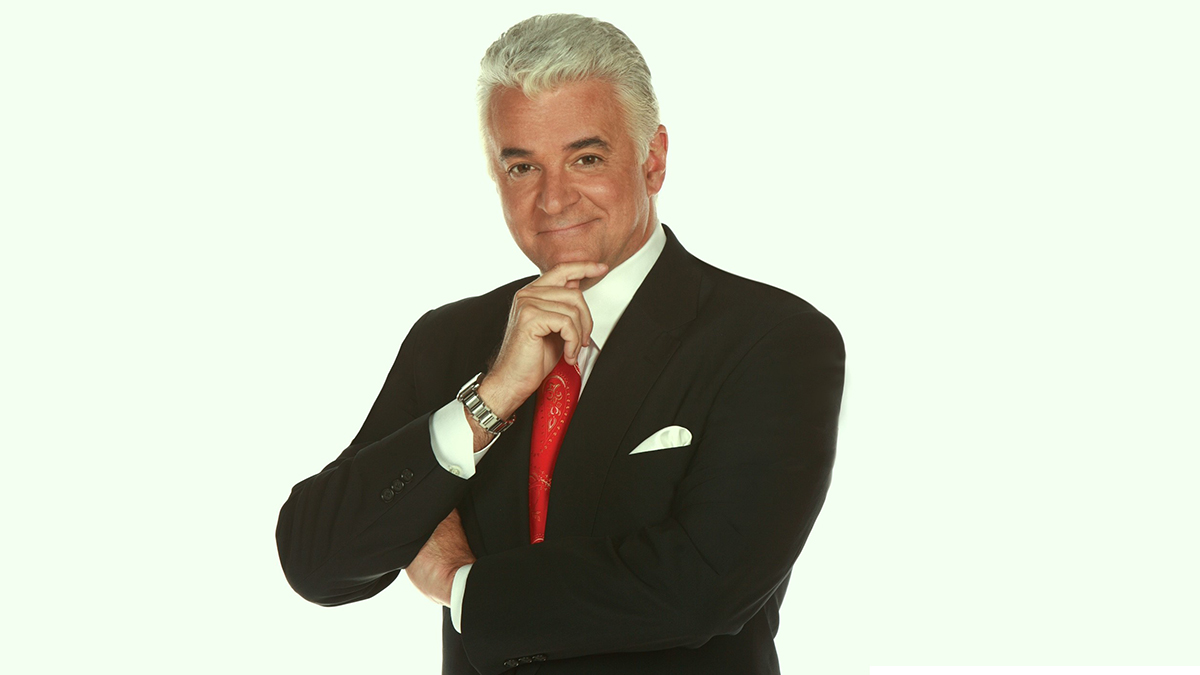 Known for his role as J. Peterman on "Seinfeld" and his Broadway performances in "Chicago" and "Spamalot," John O'Hurley is set to take the stage TONIGHT at Rams Head On Stage in Annapolis, MD. His one man show, "A Man With Standards," is one that will take you on a journey of his life through a variety of songs and humor. I had a chance to speak with John a moment ago about his show, his work as a voice actor and his love of theater.
What can fans expect to see when they come to see your show this evening?
Well, this is kind of my memoir show. The music of the Great American Songbook, the standards if you call it that, and then I've taken and wrapped them around the stories of my life. So, I've used the songs from Henry Mancini, Frank Sinatra to underscore the stories of what took me from a three-year-old kid who knew he was an actor to the present day and all of the stuff that has happened to me in between. I use the music of the times. It's a funny show, it's a good music show, and I'd say it's a lot of laughs and only one tear.
You've performed in popular Broadway plays such as "Chicago" and "Spamalot." What was the inspiration behind your decision to perform on Broadway?
Well, I love live performances. I've been live on Broadway since I first stepped foot in New York back in 1981. I love the idea of having a place to go to at 8 o'clock at night and doing a show for a couple of hours and then going for dinner afterwards. I loved the ambience of the whole thing. But more importantly, I love the feeling of live theater. It's like tonight, the fact that we're there onstage. You know, I need the audience as much as the audience needs me. It's a wonderful interaction. That organic feel of the energy of the room responding to whatever you're saying, and knowing that everything you're saying is something that you've written. It's a wonderfully satisfying feeling. As much as you watch movies and television, you listen to things on the radio, nothing competes with a live performance. There's just an immediacy to it. It's something organic that hits you every time you do something live.
I believe that. Who would you say was your biggest inspiration as an actor?
JO: Well, actors don't inspire me. Literature inspires me. Poets inspire me. Writers inspire me, but actors don't. What they're doing is, they're playing their own instruments, so I like to go deeper than that. I'm more concerned with what inspires me as an actor and usually it's a piece of poetry. A poet like T.S. Eliot or something like that inspires me, but actors themselves don't inspire me. I enjoy their work, but they're not a source of inspiration to me.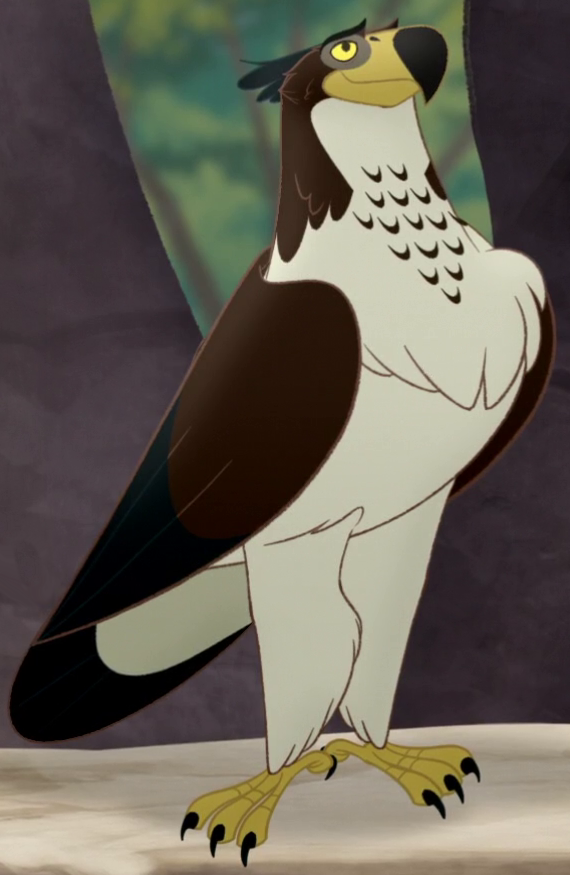 You voiced the character Hadithi in Disney Junior's series "The Lion Guard."
Yeah, I have about fifteen different cartoons that I do. I've done quite a bit of voice acting. I've been King Neptune on "Spongebob," I'm Roger Doofenshmirtz on "Phineas and Ferb," Skipper Shelton on "Scooby Doo." So, I'm on "The Lion Guard" as well. I've done "Archer" and a few other cartoons as well. I love doing voice acting. It's a lot of fun, very expressive. And then you can show up in your pajamas in do it. I can be anywhere in the world and record the stuff I need for animation.
What was your impression of the Hadithi character?
Well, they gave me a lot of freedom with the character. Originally, it was going to be one guest star, but it turned into many different episodes as well. I think they just, they like the power of the character and he's also a very genuine person as well, and I think it's been a lot of fun to develop the character over the time that I have.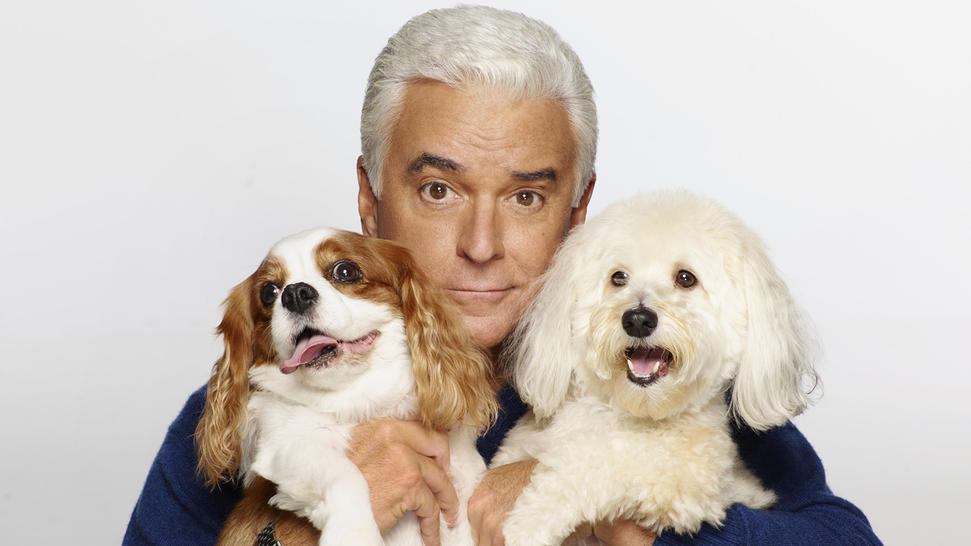 You hosted The Beverly Hills Dog Show. Can you tell us what your experience was while filming?
For eighteen years, I've been doing the National Dog Show on Thanksgiving Day. It's the number one event that NBC does all day long, actually. It's an audience of thirty-two billion people on Thanksgiving Day, and because it was so successful they gave us "The Beverly Hills Dog Show" on NBC as well. That just aired last Easter Sunday, just a few days ago, and a wonderful, wonderful even for over 2,000 dogs in the country and 180 different breeds. It's just an exciting day to be around man's best friend. We started the dog shows in 2002, and we've been running them every year ever since, and oddly enough, it's NBC's number one show.
Do you have any upcoming projects in the works?
Well, I have a movie coming out this summer called "Walk to Vegas". I am leaving, in addition to doing my one man show, "A Man with Standards," which I'll be doing tonight at Rams Head at 8 o'clock, here in Annapolis. I'm also leaving in two weeks to start doing a movie in Greece, which will actually be my second film that I've shot in Greece. I enjoy it very much over there, and I'm looking very forward to this film. It's called "Red Door Lemon Tree"
What advice would you give an up and coming actor?
Learn your craft. Too many people think that they can be actors just because they think they are, bu there is an established sense of fundamentals that every actor needs to have because the human body is an instrument and you need to learn how to play that instrument. So, I would say study, study, study. If you are the best at what you do, you will work. If you are not the best at what you do, you will not work. It's as simple as that. The entertainment field is full of people who are not qualified to be there. And so, I would say the more you learn your craft, the more you will work. It's as simple as that. Talent always rises to the top.
I hope you're ready, because you are in for an amazing show. Get ready to join John O'Hurley as he presents "A Man With Standards" at Rams Head On Stage in Annapolis, MD this evening at 8 pm. If you want to keep up with him and look up future tour dates, follow him on Twitter @ImJohnOHurley.