Prince Hal Talks to Dean about 1 Henry IV
9 min read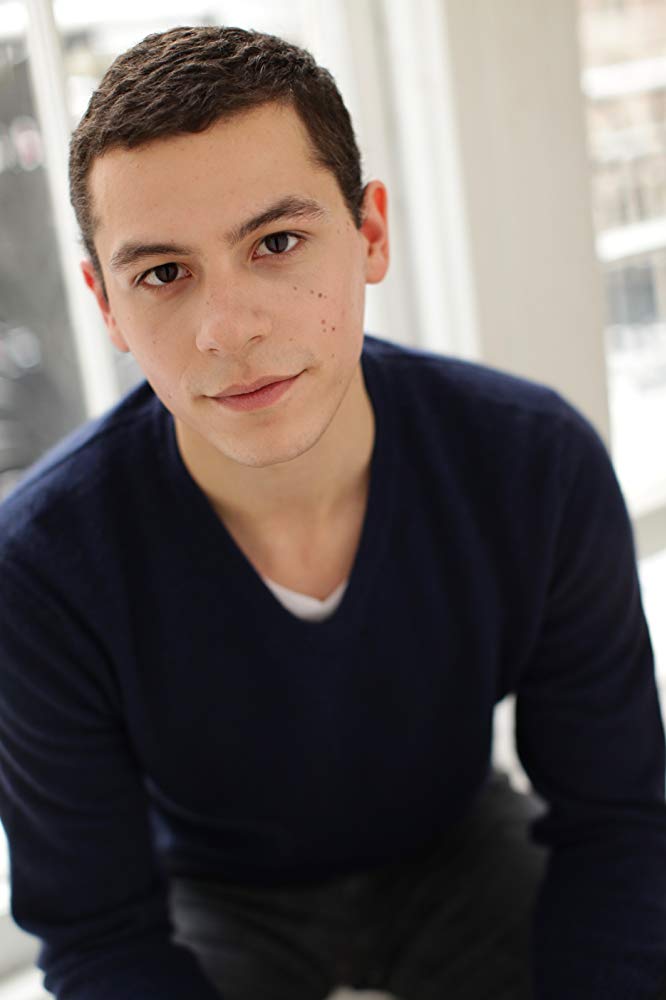 Today's edition of the INTERVUE, we are concluding our double interviews for the upcoming Shakespearean play 1 Henry IV that will run at Folger Theatre through October 13th. This time, wea are talking to Avery Whitted, he plays Prince Hal acting against DC acting legend Edward Nero.
For those of us who have never heard of 1 Henry IV, can you tell us what the play is all about?
Yeah, so this is going to be part of what some people call The Hollow Crown series. It's the story of The War of the Roses. This comes after the events of Richard II. So, Henry IV is Henry Bolingbroke, who assumes the throne after deposing Richard II. He's now in the midst of the paranoia of the rebellion that's brewing in the north, and he's juggling that and Prince Hal, or Prince Harry, is off in this neighborhood in London called Eastcheap, just getting into trouble with Flagstaff and his friend Poins. And meanwhile, during all that, in the north, Hotspur and Worcester and all the rebels are gathering their forces to attack the king's forces. There's a lot of scenes that bounces back and forth between the sides. It's really interesting. It's epic in scale.
I bet it is. According to your bio, you were in Baltimore at Center Stage, you were in off Broadway, and you are making your DC theater debut. How does it feel to finally make it down to our nation's capital?
It's great! I've had the pleasure of seeing my friends in theater in D.C., but I've never gotten to work here before. It's amazing how much theater there is down here. It's really a community that I'm very excited to get into, especially to work at the Folger's. It's an actor's dream to work on a stage that is usually crafted to be for Shakespeare specifically.
Absolutely. I can tell you from my personal experience of being a theater critic in the D.C. area, there is so much theater, you could not believe it; from the Kennedy Center to Arena Stage to the Folger, to the Shakespeare Theater, there's so much you could not believe. And this is the first time you've been through the Folger Library to perform a play, is that correct?
Yes, yes.
Nice, so when you walk out onto that stage for the very first time, what goes through your mind, that you are here at the Shakespeare Library, one of the three top Shakespeare production theaters in the nation's capital?
I think I was expecting it to be very austere, very, very—the Folger Library is very well earned and I think I'm expecting it to be very put together, but in such a welcoming state with this welcoming community of people, and the space itself—just the shape of it—you have this stage that kind of goes out past where the audience is sitting in the upper balcony. So, it's large and a lot of space to fill, but it's very intimate at the same time. And the architecture, the stage is amazing. It's all this beautiful carpentry work; the underside of the ceiling is painted; and the tapestry on the roof is really a beautiful space.
It definitely is, and just hearing your description of it makes me feel joyous that when any actor goes on stage and sees all the architecture and how the stage is crafted, it feels like home and it really does.
There are a lot of spaces where you can feel the history of the people who worked there in the past. Some of my teachers said that the floorboards of the stage support you as actor and that's really very unique, and you can feel that people walked across these boards for many years and I'm really proud to be part of that lineage.
Indeed, and Rosa Joshi is the director, and she refers to this and Shakespeare's other history plays as "political warfare plays." She says that "Hal and Falstaff is one of the best love stories in all the Shakespeare works, and they have a great father-son dynamic." Can you emphasize please?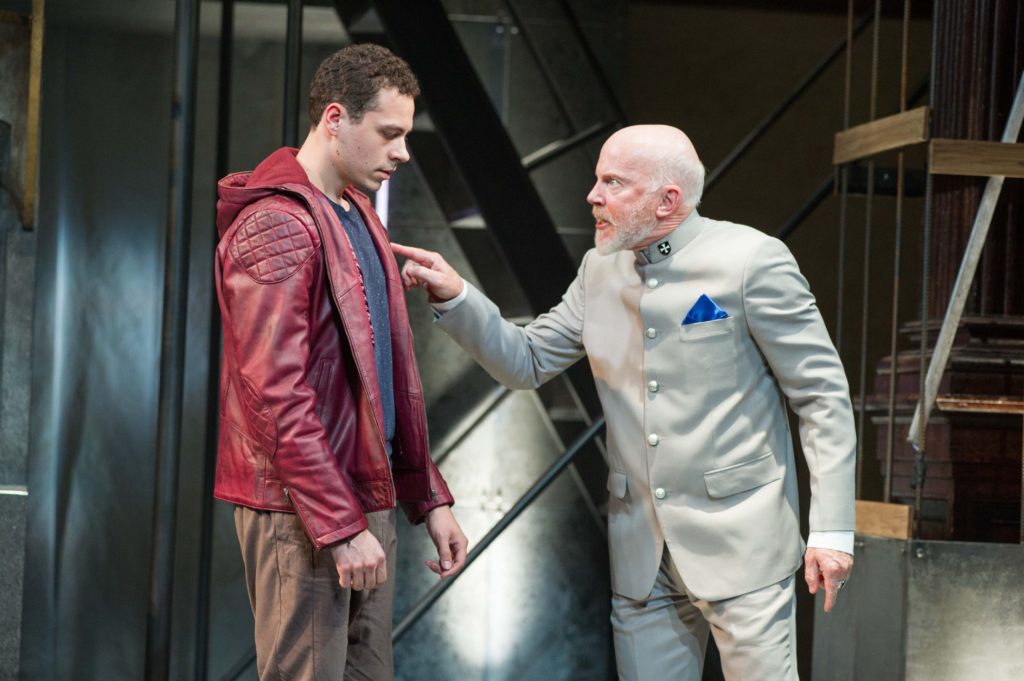 Yeah, well what's so interesting is that Hal, as a character, he's split between those two worlds. His relationship with Falstaff—Falstaff is very much his father figure for him in a way that his father, the king is not at that time. So, he's aware of the other world, the very political, very competitive world of the court, nobles and lords and he's very conscious with who he met and filling his life with common people. And then when the time comes to be dragged back to that, he's crossing into a new world; crossing into the void to a new universe that's very political, and the stakes are very high.
Glorious, and you know this is a Shakespearean political warfare play, we are to see much humor in this play too. So, can you tell usa humorous scene you think the audience is going to relate or laugh out loud or enjoy?
Yeah, there's a really good scene where these very dramatic scenes in the king's court where the stakes are really high and then we focus on the point and there's a great scene where Hal and Poins play a prank on Falstaff and his group, and then just wait for the moment and it's amazing, it's very performative. We've been calling that scene the play within a play itself, because it's such a long scene, it just goes all over the place and it's hilarious! We're having such a good time taking so slowly to get all the moments clear and it's still hilarious. It's going to be such a fun show.
Sounds very exciting! Now in a few moments, I'm going to be talking to your co-star, Tyler. He plays Hotspur, and you're both at war and odds with each other throughout the play. So, what was it like to work with Tyler? And you're at war, you're against each other. It's almost like you're opposites.
Yeah, what's really interesting is me and Tyler initially auditioned for each other's roles.
Really?
He originally went for Hal and I originally went for Hotspur. We got to know each other's characters very closely, and just as actors, we both have such a respect for each other as performers and artists we both have such a respect for the other's character. So, it's really interesting in the circumstances of the play Hal and Hotspur have heard of each other. They have these reputations that they kind of get into, but they haven't met, and it all comes to a head in a dramatic moment. And then me and Tyler working through it, we're very similar and we've become friends in the course of this. We're very similar, so we both know where we wanted to go, the depth that we wanted the scene to go to. It's been great having someone who you can go at each other, working through the fights together, developing this relationship that only flares up at this very specific moment that it needs all the weight of all that crafting it.
Excellent. You're not going to try and switch up your roles?
No, no. Originally, we had gone in for each other's roles and then we got cast as who we are now. We got to know the other's roles by happenstance, you know?
Indeed. Now that you're taking on the role of Prince Hal, and it feels like your theater career is really picking up off the ground, is there a role out there—whether it's a dramatic or comedy, a dramedy—is there a role out there in the world of theater you would like to play one day?
Oh, my gosh, there are so many. I would say—within the world of Shakespeare? The world of all theater is so open ended. Within Shakespeare, I would love to play Hamlet. I'd love to play Macbeth, and then I'd love to play anyone in Midsummer, anyone in Romeo & Juliet. There are so many rich roles that I have yet to encounter.
Wonderful. Now, for anyone who would love to become an actor one day, what advice would you give them for inspiration?
I would say that your instincts as an artist are something that—your relationship with your own instincts are something that will change over the years and they will adapt to the experiences that you've had in the role that you've played. And it can really be hard sometimes to let the voice in your head—that is your own instinct—be louder or clearer than the voices that are coming all around you.
And a lot of people will try and put their own thoughts on you and their own experiences, but always remember, your instinct as an artist is the thing that will always be with you and the thing that will carry you through and trust that you know what you are doing. Your gut reaction may not always be the right thing, but it's always important and should be recognized
1 Henry IV runs through October 13th at Folger Theatre. Tickets are available online at www.folger.edu/theatreor by calling the Folger Box Office at (202) 544-7077.