Polly Gibbons "Many Faces of Love"
2 min read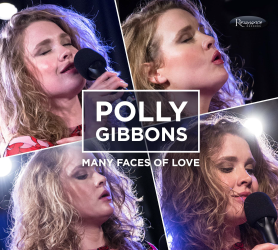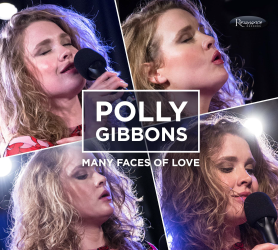 Jazz is a relaxing, peaceful and truly enjoyable genre, and Polly Gibbons makes it twice as amazing with her album "Many Faces of Love". The British born singer performs remakes of classic jazz and soul hits such as Percy Mayfield's "Please Bring Me Someone to Love", Betty Carter's "Make it Last" and Carroll Coates' "Love Comes And Goes". Gibbons makes each song her own and introduces her audience to her soulful and one of a kind style.
"Please Bring Me Someone to Love" has the old school sound that has the audience screaming for an encore and is perfect for a night on the town. The audience will be mesmerized by Gibbons' sultry voice in the sweet and smooth melody "Love Me like a Song". The soft drum beat and piano makes the perfect companions to Gibbons' vocals. "So Good" is what makes jazz such a unique and beautiful genre. The slow drumbeat and Gibbons' scatting in the beginning make this song absolutely remarkable. "Make it Last" is peaceful and soothing, with the softness of the piano and drum making it the perfect slow song. "That's enough for Me" is a combination of R&B and jazz, making it a truly exceptional sound.
"Not Like This" is truly heartbreaking, especially when you hear the sadness in Gibbons' voice and the sorrowful piano. "City Lights" has the sound that's reminiscent of many early blues and jazz hits. The track is upbeat and is perfect for dancing. "After Hours" has a sensual sound and the audience will become entranced by the seductive piano and Gibbons' vocals. Her audience will feel her pain and understand her longing for a lost love in "Since I Fell for You".  "Company" is a beautiful, but sad song. You can hear the sadness in her voice when she sings that she is "still crying for company". "I Have the Feeling I've Been Here Before" and "Love Comes and Goes" have Gibbons looking back on the hard lessons she learned from previous relationships.
"Many Faces of Love" is a truly spectacular album. Each song has a story and the audience will be able to relate to each one. The emotion you hear in Polly's voice, particularly in "Not Like This" and "Love Comes and Goes", will tug at your heartstrings. This is an album every jazz fan will want to get their hands on.
Final Grade: A+