On the Mother Road with Tony Sancho
7 min read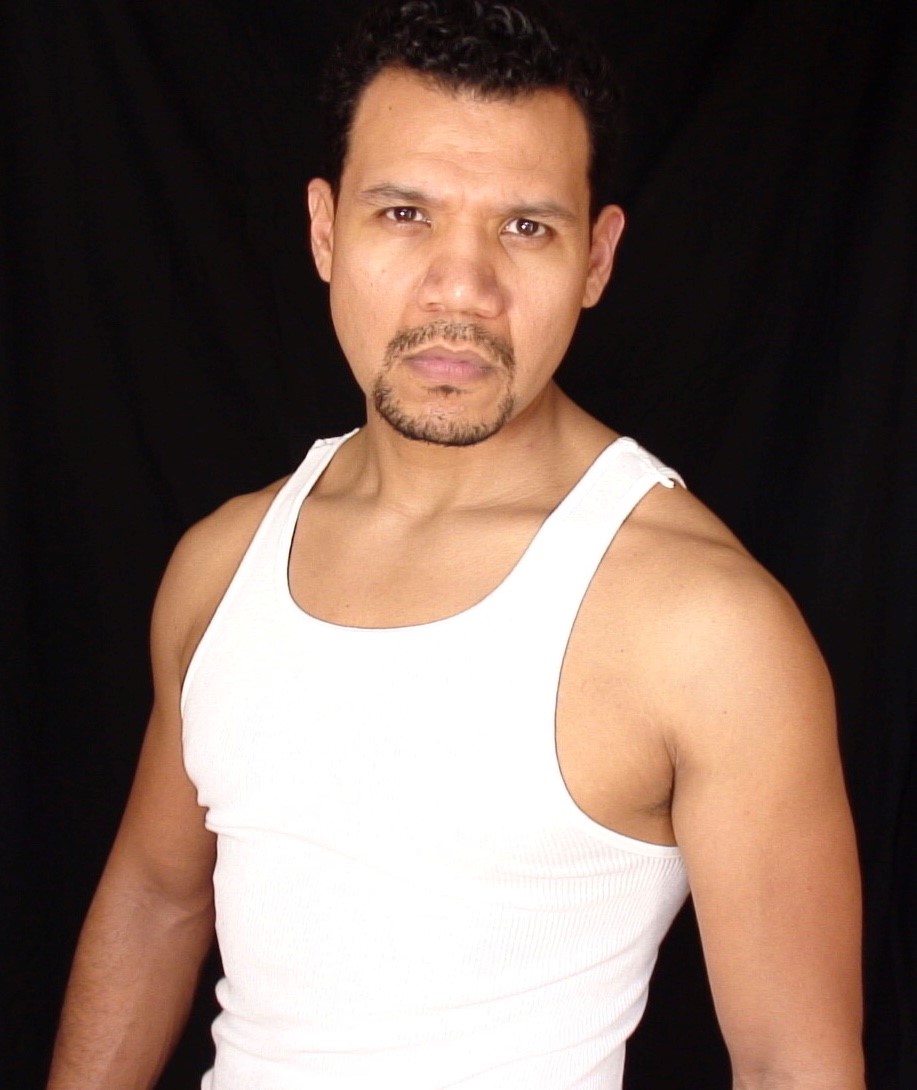 The Oregon Shakespeare Festival production of Mother Road has recently begin its journey at Arena Stage on February 7th. The story follows the terminally ill William Joad and his quest to pass down his Oklahoma family farm to a descendant among the Joads who migrated west. When he discovers that Joads are now Mexican-American Jodes, he and his only living heir, Martín, must confront their ideas of family, legacy and America. Inspired by Steinbeck's classic, the two men travel from California back to Oklahoma, making an epic and entertaining journey on the Mother Road all while forging an unlikely bond and coming to terms with their brutal past. And here with me to talk about the production is Tony Sancho who plays Martin Jodes who originated the role in 2017.
Let's talk about the production of Mother Road. As I understand, this is the sequel to the legendary John Steinbeck classic, The Grapes of Wrath. How did you get involved?
Yes it's a wonderfully long story that I have a wonderful relationship with Octavio Solis. I did a play with him some years back when I lived in Chicago. The Midwest premiere of one of his plays called "Dreamlandia". We hit it off pretty well and then I was lucky enough in the summer of 2014 that there was a Latino theatre festival that was happening all over the country and it just was happening in my hometown of Chicago. The director of my theatre company at the time invited me to read the lead of this new Solis play called Mother Road. I was very excited to work with Octavio again, but I had no idea what the play was about. And that what initiated my being involved with Mother Road and Octavia
Talk to us about the role of Martin 
Its funny because his name is actually pronounced Mar-teen Ho-des.
Ahhh!
And that the sort of one things about it. I think one of the great things about playing Martin is this character is carrying on the legacy of Tom Joads. When we meet the characters at the top of the play, William, a cousin of Tom, is looking for his last living heir and in that search,  he discovers that not only has he found him but that his heir is now Mexican. So, that's the big fun part of the story and then its about how they go on this road trip together and have this wonderful trip of discovery for the both of them. In the reverse journey of The Grapes of Wrath instead of going from Oklahoma to California, they go back to their homeland of Oklahoma.
That's quite the journey. When you read for Martin, how did you approached the role since this is quite the twist to the production as this tale focuses on migrant workers, immigration and race relations.
Its funny because the wonderful thing is that the plight the Steinbeck was writing about is the same plight that migrant workers are living now. That was the catalyst for Octavio writing the play. I know one of his inspirations when he was taking the road trip that he was taking he was part of a program to go from Salazar Oklahoma to migrant camps of California and to interview people along the way, creating the body of literature. Out of all the people he met and interviewed, none of them have read The Grapes of Wrath.
He wasn't sure what he wanted to do until he met this migrant farmer who later became a construction worker who has read the Grapes of Wrath. Not only has he read it but he can quote passages from it. Octavio had asked him "What does this book mean to you?" And he said that "I am Tom Joad, we are the new Tom Joad." That's when Octavio figured out how he was going to respond to the trip that he was on was to create a play that was based on this character – the migrant farmer.
Its very brilliant that Octavio not only capture the heart and soul of this classic novel and created the unique twist but to continue the journey. How did the story and ideas reflect you personally?
In so many ways, the commonalities that I have with the character and an understanding what it means to be a man of color in the country today. Also, the themes, the economic struggles the crosses lines of color. You see what happened with the migrants of Oklahoma to what's happening to the migrants of today. My family is still a working-class family. They are still very much in the struggle trying to get a hold of a piece of the American dream. There are the conditions that they different characters have in terms of. Its very much a story about fathers – the two men who have similar relationships with their fathers, how that plays into the story, the struggles and the trials that brings about for the characters. And its also about learning to work through the past and how to come out better on the other side.
Why is it important to give a voice to Latinos in 2020, which happens to be an election year?
I think that a lot of themes within it resonate with today. I think they are going to resonate across so lives, economic lives. When you read a little bit about how in interviews and the tricks that Steinbeck uses to write the Grapes of Wrath, the information he gathered, the interviews he gathered. There are so many similarities to the economic crisis that are happening to the Oklahoma migrants to today and even more so with the children and the families being torn apart. The economic climate being what it is, and our President wanting to build a wall and really creating this divide of us and them. It makes it very relevant to what is happening.
Let's talk about bringing this show from the Pacific to Atlantic in DC. How does it feel to be coming to the historic Arena Stage?
Its so exciting! I was thrilled about the idea of coming here. You know playing the role again and being able to do it on this national stage on this side of the country. Its been a wonderful experience. The arena has been amazing and so supportive. We're excited to figure out what can we create on this new stage because in Oregon it's a completely different stage compared to Arena which is done in the round. Its very thrilled to have to think in the third dimension as we putting this play back on its feet. I can't wait to perform for the audience out in Arena.
Will this be your first time in the DMV?
Yes, for performing. I visited DC before.  The last time I was here was being a tourist.
What's the best piece of advice would you give to an upcoming actor?
Oh wow, I think the best advice is to continue to prepare, to train. Be a good listener and work with your fellow actors. When it comes down to it, they are your lifeline when you're on stage. They are the reason why you're there. You have to work and be ready for whatever comes next.
See Tony making his Arena Stage debut in Mother Road on the Fichlander Stage at the historic Arena Stage in SW DC.
Tickets for Mother Road are on sale and are $41-95, subject to change and based on availability, plus applicable fees. Tickets may be purchased online at arenastage.org, by phone at 202-488-3300 or at the Sales Office at 1101 Sixth Street, SW, D.C.