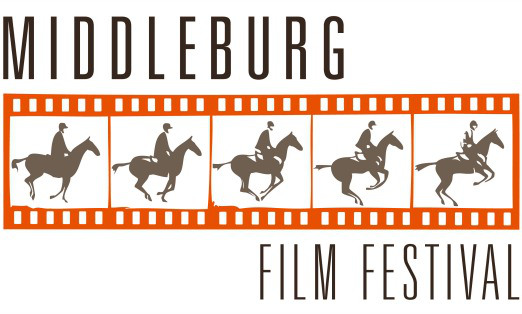 The Middleburg Film Festival announced today that ROMA, from Academy Award®-winning filmmaker Alfonso Cuarón, will open the festival on Thursday, October 18. The Middleburg Film Festival, now in its sixth year, has established itself as a leading destination for the fall's most prestigious films. The Festival runs from October 18 to October 21 in Virginia's historic wine country located one hour from Washington, DC.
The most personal project to date from Academy Award®-winning director and writer Alfonso Cuarón, ROMA follows Cleo (Yalitza Aparicio), a young domestic worker for a family in Mexico City's middle- class Roma neighborhood. Cuarón draws on his own childhood to create a visually stunning and emotional portrait of domestic strife and social hierarchy amidst Mexico's political turmoil of the 1970s. First-time actor Aparicio will also be honored with the Festival's 2018 "Rising Star" Award. ROMA is Mexico's submission to the Best Foreign Language Film category at the 91st Academy Awards®.
THE FRONT RUNNER, directed by Academy Award® nominee Jason Reitman, will screen as the Centerpiece Film on October 20. Reitman and screenwriters Matt Bai and Jay Carson will appear for a Q&A following the screening. Academy Award® nominee Hugh Jackman stars as the charismatic politician Gary Hart in THE FRONT RUNNER. The film follows the rise and fall of Senator Hart, who was considered the overwhelming front runner for the 1988 Democratic presidential nomination when his campaign was derailed by reports of an extramarital relationship.
On Sunday, October 21, GREEN BOOK, starring Academy Award nominee Viggo Mortensen and Academy Award® winner Mahershala Ali, will be featured as the Closing Film with director Peter Farrelly and Mortensen in attendance. In GREEN BOOK, Tony Lip (Mortensen), a bouncer from an Italian-American neighborhood in the Bronx, is hired to drive Dr. Don Shirley (Ali), a world-class Black pianist, on a concert tour from Manhattan to the Deep South. They must rely on "The Green Book" to guide them to the few establishments that were then safe for African-Americans. Confronted with racism, danger – as well as unexpected humanity and humor – they are forced to set aside differences to survive and thrive on the journey of a lifetime.
The Festival has also selected BOY ERASED as the Friday Spotlight Film on October 19. Director Joel Edgerton and Garrard Conley, author of Boy Erased: A Memoir, will be in attendance. BOY ERASED tells the true story of Jared (Lucas Hedges), the son of a Baptist pastor in a small American town, who is faced with an ultimatum from his parents (Nicole Kidman and Russell Crowe) – attend a gay conversion therapy program – or be permanently exiled and shunned by his family, friends, and faith.
The Festival will also recognize and honor the work of three women for their exceptional contributions to film and filmmaking. Golden Globe winning and Academy Award® and Emmy-nominated actor Maggie Gyllenhaal will receive the festival's "Leading Actress" Award, in recognition of her courageous artistic choices and breaking down stereotypes of women through these roles. There will be a special screening of her recent film, THE KINDERGARTEN TEACHER, directed by Sara Colangelo; it's the story of a Staten Island kindergarten teacher (Gyllenhaal) who discovers a gifted student in her class. She becomes fascinated and obsessed with the child – spiraling downward on a dangerous and desperate path in order to nurture his talent.
On Saturday, October 20, Grammy award-winning and multi-Academy Award-nominated songwriter Diane Warren will receive the Festival's 2018 "Impact" Award. Warren is being honored for using the power of her songwriting to raise awareness about critical social issues and connecting with people worldwide through her music. One of the most prolific and successful contemporary songwriters of our time, Warren's songs have been featured in more than 100 motion pictures. She has received nine Academy Award® nominations for original songs, including "Stand Up For Something" with music by Warren and lyrics by Warren and Common for the film MARSHALL, and "Til It Happens to You," performed by Lady Gaga and from the critically acclaimed documentary, THE HUNTING GROUND. Warren's song, "I'll Fight," performed by Jennifer Hudson, is featured in RBG, the 2018 documentary about Ruth Bader Ginsburg. As part of her award tribute, Warren, accompanied by several musicians and a singer, will perform a selection of her songs.
Lebanese director Nadine Labaki will be honored with the Festival's 2018 "Visionary" Award for her film, CAPERNAUM. Winner of the Grand Jury Prize at the 2018 Cannes Film Festival, CAPERNAUM tells the extraordinary story of a 12-year old boy living in Beirut who sues his parents for the "crime" of giving him life. CAPERNAUM is Lebanon's submission to the Best Foreign Language Film category at the 91st Academy Awards®.
"Celebrating and highlighting the accomplishments of women in film is very important to all of us at the Middleburg Film Festival," said Middleburg Film Festival Executive Director Susan Koch. "We're especially thrilled this year to be able to honor such a diverse group of talented women, both behind and in front of the camera."
"This year's film slate literally takes us around the world – from the rugged landscapes of Iceland to the streets of Beirut to 1970's Mexico City to an isolated village in Italy," said Middleburg Film Festival Founder Sheila C. Johnson. "These remarkable stories entertain, inform and engage us – and most importantly help broaden our understanding of the world and one another."
The Coca Cola Company returns as Middleburg Film Festival's Presenting Sponsor.
The Washington Post is the founding media sponsor.
For showtimes and festival information, please visit:
www.middleburgfilm.org
or download the mobile app for iPhone or Android.