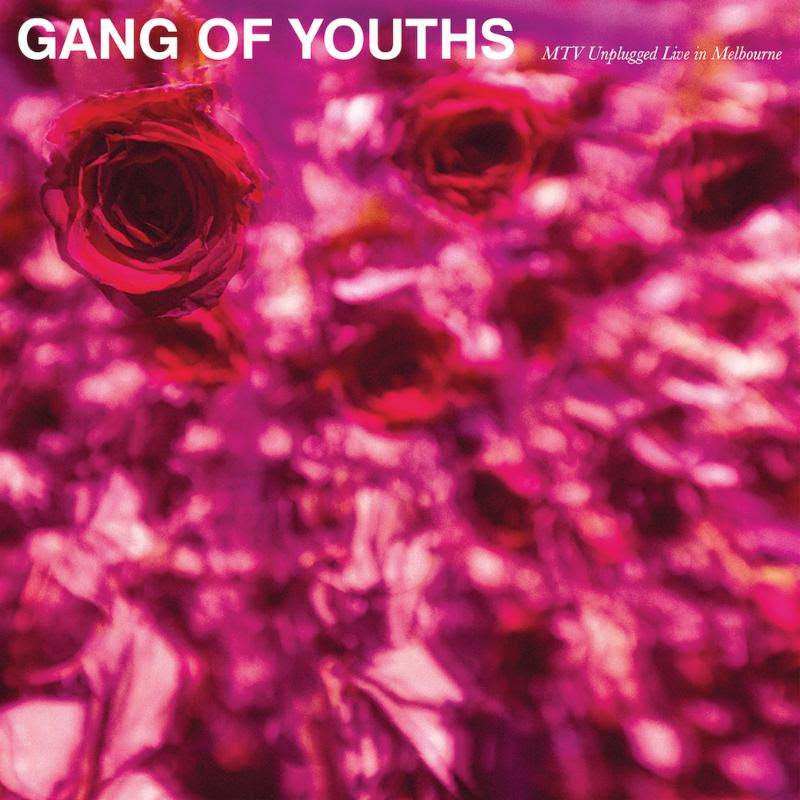 With less than two months away from their completely sold-out "Say Yes To Life" Tour, Australia's much loved Gang Of Youths have announced their new live album MTV UNPLUGGED LIVE IN MELBOURNE, set for release on Friday, October 26th.
Earlier this year it was announced that MTV Australia will produce all-new episodes of the Grammy and Emmy award-winning series MTV Unplugged, featuring Gang Of Youths as it's first feature artist. Filmed in front of a live audience at Melbourne's Cobblestone Pavilion at Meat Market, the band performed stripped-back versions of songs from their latest album, 2017's GO FARTHER IN LIGHTNESS.
In addition to the exciting announcement, the band have also released the MTV Unplugged Melbourne footage and live recording of their track "Fear and Trembling". Check it out below!
[embedyt] https://www.youtube.com/watch?v=ut-uuMiaZhk[/embedyt]
Last week, Gang Of Youths released the first track from the album, a live recording of new single "Still Unbeaten Life," listen/watch below.
[embedyt] https://www.youtube.com/watch?v=q6-yT7sGCEw[/embedyt]
And in more Gang of Youth news, the band are heading back to the States next month after a completely sold out run of shows at home. NPR caught their live set at this year's SXSW, and summed up the power of their performance accurately, saying, "Big, bold guitar rock isn't dead quite yet, and this Australian export is proof. Gang Of Youths makes bellowing, grandiose rock music. 'What Can I Do If The Fire Goes Out' would blow the roof off a stadium or the moon." And luckily for us, they'll prove that theory right when they open a run of arena dates with Foo Fighters that includes being an appearance at the band's Cal Jam 18. You'll also be able to catch their set at Austin City Limits on October 5th. Today, the band has announced headlining dates in December, including 9:30 Club in DC and Irving Plaza in New York City.