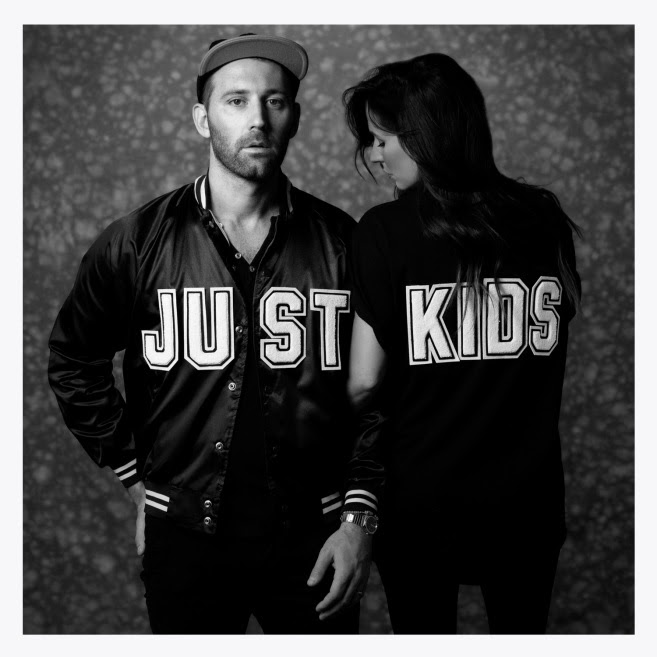 MAT KEARNEY announces dates for the fall leg of his highly successful "JUST KIDS" tour. Featuring support from Parachute, the tour launches October 9at Track 29 in Chattanooga, TN and eventually wraps October 30 at The Pageant in St. Louis, MO. A special VIP pre-sale begins tomorrow (Wednesday July 29) at 12pm local time here. General on-sale begins Friday July 31 at 10am local time here. The full itinerary is below.

MAT has been out on the road supporting his latest full-length album, JUST KIDS [Republic Records], since the winter. It's quickly become a favorite amongst his devoted audience with singles such as "Billion" and "Heartbeat" drawing massive singalongs already.
If you haven't had the chance to catch MAT live yet, don't miss him this fall!
JUST KIDS came together over the past few years while Mat toured the world. For the very first time, he built a portable studio on his bus, and he cut songs all over the globe from Los Angeles and Sweden to his home studio in Nashville. Most of this vision is a product of his own production, but he had a little help from MDL [Maroon 5, Justin Bieber] as well as frequent collaborator Josh Crosby. The Oregon-born and Nashville-based singer and songwriter recently performed the latest single "Billion" on NBC's The Today Show. The brilliantly buoyant and sweetly irresistible love song also recently skyrocketed to #4 on Spotify's Viral Chart and #7 on the Global Viral Chart and ascended to #1 on the iTunes Top Rock Songs Chart.
Mat's most recent album, 2011's Young Love debuted at #1 on the Billboard Digital Chart and #4 on the Billboard Top 200 chart. It even was the first album to oust Adele's 21 from its resident iTunes #1 spot. Known for ubiquitous anthems such as "Nothing Left to Lose", "Hey Mama", and "Ships in the Night", his music has been featured in countless television shows and films ranging from Soul Surfer and Parenthood to The Closer, NCIS, 30 Rock, and Vampire Diaries. His 2006 major label debut Nothing Left to Lose has sold over 450,000 copies, while 2009's City of Black & White hit #13 on the Billboard Top 200. In between it all, he supported everybody from John Mayer to Keane on the road.
Tour Dates:
10/9 – Chattanooga, TN         Track 29
10/10 – Charlotte, NC             Amos' Southend
10/11 – Charlottesville, VA     nTelos Wireless Pavilion
10/13 – Baltimore, MD            Rams Head Live
10/15 – New Brunswick, NJ   State Theatre
10/16 – Northampton, MA      Pearl Street
10/17 – Stroudsburg, PA        Sherman Theater
10/19 – Portland, ME              State Theatre
10/20 – New Haven, CT         Toad's Place
10/22 – Clifton Park, NY         Upstate Concert Hall
10/23 – Syracuse, NY            Westcott Theater
10/24 – Buffalo, NY                Town Ballroom
10/26 – Cincinnati, OH           Bogart's
10/27 – Louisville, KY             Mercury Ballroom
10/29 – Little Rock, AR           Juanita's
10/30 – St. Louis, MO             The Pageant