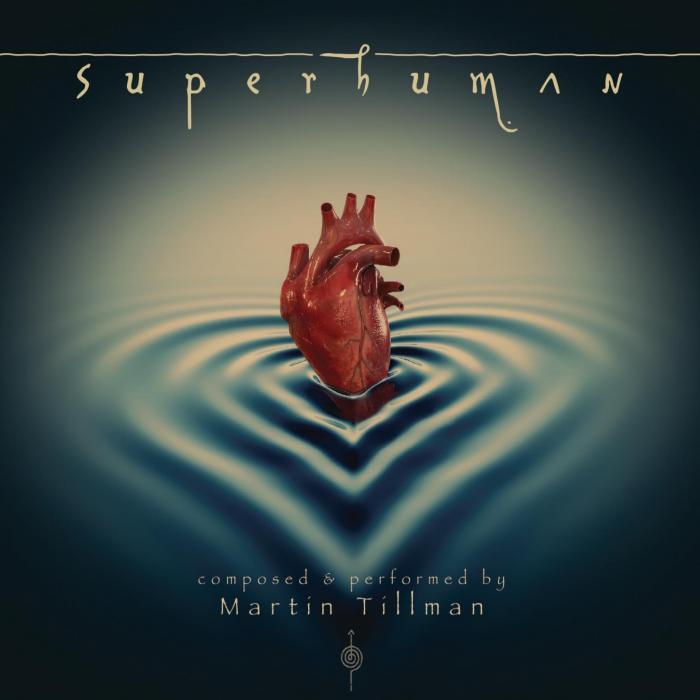 Martin Tillman is a man of many talents. He's been described as an internationally-renowned cellist with several solo albums to his credit, and he's also a film composer. His work has been featured in films such as "Da Vinci Code", "Hannibal" and "The Ring". He has also collaborated with Hans Zimmer, Harry Gregson-Williams and the late, great B.B. King. Now, Tillman can add one more thing to his resume: a brand new album titled "Superhuman".
We'll start this review with the first track "Notes Toward the Universe". This beautiful track has a mystical and wondrous sound that will have you sitting in awe. "Wonder" is a song that would be perfect for a fantasy film. The percussion, keys and the amazing electric cello make this song one that you can dance to. "Future Dawns" is a bright and peaceful tune that you can enjoy on a sunny afternoon. "Involuntary Midnights" is a fun and upbeat song. The background vocals give it a bit of mystery and piques the curiosity of the audience.
The powerful drums and soulful strings in "Cracked Diamonds" give the song a strong and romantic sound. "Celluloid Spaces" has a soulful rock and roll melody that hardcore rock fans will love. The opening strings in "Unlocking the Locks" give it an angelic sound that will remind you of a beautiful sunrise. The percussion and electric cello in the titular track "Superhuman" bring out the energy and definitely made me want to get up and dance. The whistling sounds and jazzy guitar and piano make "Translated to Beauty" a quiet, yet beautiful melody.
The softly played keys in "Zero Gravity" make the song truly heavenly. Last but not least, we have "The Invisible Shield of Strings and Bows". The slow strings are soothing and dreamy, while the piano is thoughtfully played and leaves us in a trance.
"Superhuman" is not only a beautiful album, but one that can be enjoyed by all. The beautiful melodies heard on each track are stunning and magical. I had heard of the electric violin, but it wasn't until now did I learn about the electric cello. I must say, I loved it. No matter what your musical preference is, you're going to love this album. Go get your copy of "Superhuman" and embark on the greatest musical adventure of your life.
Final Grade: A