Magic Mike XXL is Bigger and Better
2 min read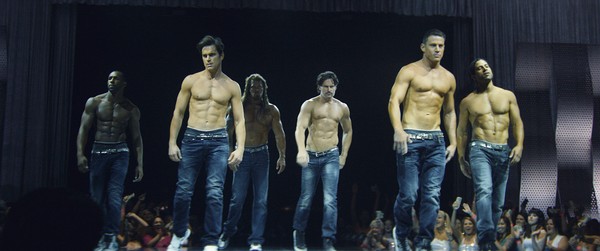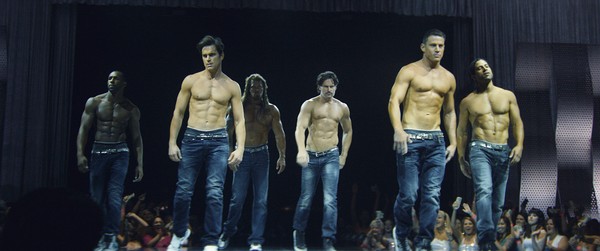 God Bless America!
It's summer again and the men formerly known as the Kings of Tampa are still as hot as South Beach sand. They're not all stripping when we meet them again in Magic Mike XXL, however. Mike (Channing Tatum) is working hard for his own furniture business, Tito and Tobias (Gabriel Iglesias) are hocking fro-yo on a musical food truck and the others are preparing to retire from taking it off for good.
Most of us think the 4th of July is a time for flags and fireworks, but the real explosives are apparently at The Stripper Convention (everyone calls it that like it's the official name) in Myrtle Beach, SC. Veterans like Tarzan (Kevin Nash) and Richie (Joe Manganiello) are anxious to go there and have one last amazing performance. Mike is just heartbroken enough about his relationship and depressed enough about his company's finances to drop everything and go on a crazy road trip full of drugs, strangers and random partial nudity.
What makes this movie great is certainly not the direction (Gregory Jacobs is no Soderbergh) or the plot. It's far more holey and hokey than the first since it includes manufactured obstacles to overcome and a predictable ending where the heroes triumph after working hard through a montage. The selling point is that the actors have completely bought into all of the ridiculousness and do not take themselves too seriously. The comedy factor is upped as the strippers (who prefer to be called male entertainers) do some major introspection on their purpose and their dreams. I dare you not to laugh as Richie desperately tries to make a bored cashier smile or as Ken (Matt Bomer) goes all Oprah on a group of insecure housewives. The surprise cameos and cast additions are all delightful, except for that of Jada Pinkett Smith. Granted, she is almost believable as a Madame/Magic Mike's ex-sugar mama. But the job of MC should have been left to MC – Matthew McConaughey is unmatched in the oily bravado it takes to guide people through a strip show. Pinkett Smith just seems stiff, grabbing her hat and jutting her hip awkwardly while introducing the Kings of Tampa and her new stars Malik (Stephen "tWitch" Boss of So You Think You Can Dance…he CAN dance) and Andre (Donald Glover).
Her performance was certainly not enough to make Magic Mike XXL less of an enjoyable romp. Mike's sour-faced love interest has been replaced with smiling and multi-dimensional Zoe (Amber Heard) and the choreography is as impressive as ever. We were even treated with an reprise performance of Ginuwine's Pony and plenty of dancing with built props. There's singing, rapping and even a little painting all rolled into a hilariously entertaining journey. The writers definitely took the easy road with this sequel, but they proved that doing so is not always a bad thing.
Final Grade: A-