Magic Mike Brings on Some XXL Fun
2 min read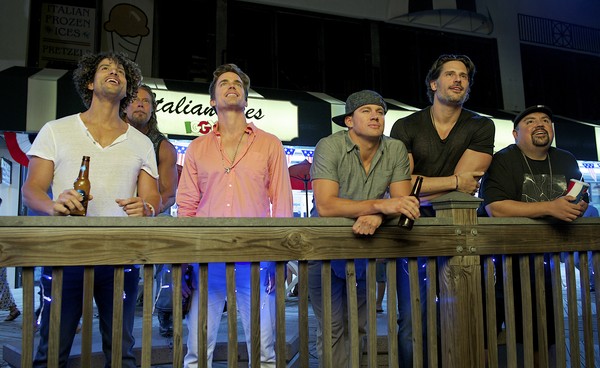 As if this summer wasn't hot enough, we have our favorite male stripper pack three years later coming back stronger (and hotter) than ever in Magic Mike XXL!
Magic Mike, Ken, Tito, Big Dick Richie and Tarzan all make a comeback to take their talents on the road and the stage for the last time. Though it was nice to see them all back together, some parts seemed a big dragged out and overdue. But hey, they made it up with their fun (and adventurous!) stops along the way.
You can definitely feel the sense of the "last rodeo" for these guys and they didn't miss a chance to woo some ladies along the way. Channing Tatum did a good job getting back on the road with his pack but he seemed to be a bit too lax after a rejected engagement. As we all know though, there is no room for tears on the stripper stage so I enjoyed him bringing on the non-romantic side this movie!
We also get a lot of great cameos so I won't spoil them for you here but Jada Pinkett Smith has the performance in Magic Mike XXL that I wouldn't want ANYONE to miss. She is smart, sexy, and confident as she represents her 'queens' from all around. Jada brings it!
Speaking of bringing it, Joe Manganiello bring a special spark to this movie that I didn't expect. He is funny, very funny and definitely brings on the refreshing moments needed in the movie.
XXL doesn't take itself too seriously as it sometimes shows within the scriptwriting and plot which can be a downfall for some people.
If you are looking for a relaxing, fun night (without all the drama), then this movie is for you! It's full of fun, thrills and a whole lot of sexy for all genders to enjoy. Trust me. So take a break and come enjoy this movie with your friends or your partner! Magic Mike XXL brings spunk and fun to the screen along with an explosive ending with actor and dancer, Stephen "tWitch" Boss that you do NOT want to miss. You'll thank me later.
FINAL GRADE: B-