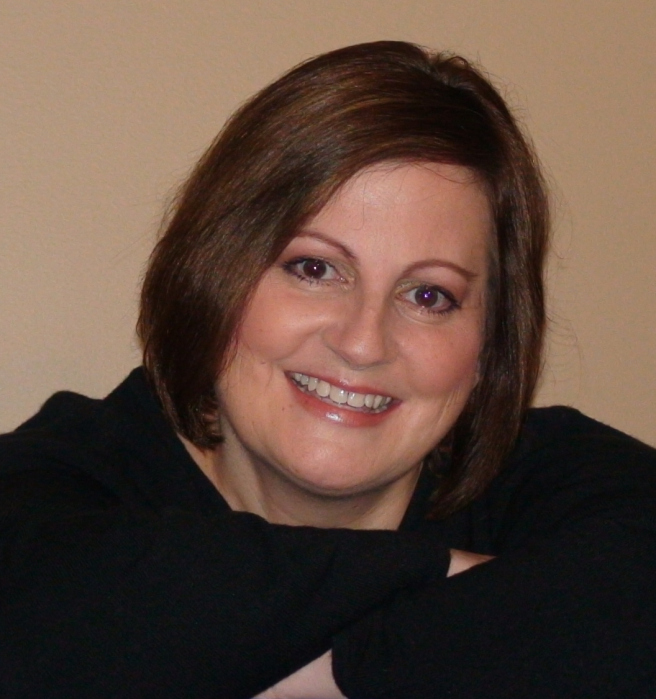 A musical that's touring the country and taking the world by storm is Menopause the Musical. Actress Liz Hyde has been playing the role of Iowa Housewife for over a decade and she could not be any happier for she is performing in our Nation's Capital for the first time. I recently talked to Liz Hyde to talk about her tenure in "Menopause", how she got there and her love of life.
How did you hear about Menopause the Musical?
That's a very good question, Dean. Isaw that they were having auditions in Charlotte, where I am from. I had no plans to audition for it and I thought it sounded "old". I'm like "Come on! What can be funny about menopause? Really!?!" So, I didn't even think about it. A friend of mine in the theatre called me and he said "Look, this is a great show. I saw it on Broadway. Go to the website. Check it out. You need to audition." So, I took his advice and it changed my whole life around. Honestly, I had no idea it was so funny. I had no idea that the music would be so great.  This is more than doing a play or theatre, this is an experience every night with the audience. It's Awesome!
For those who never heard of this musical, tell us what's it all about?
It's about four women, of different types, that meet in Bloomingdales in New York. They start to talk about issues that they are going through and gladly sing about them. They realized "Hey, We're not crazy. Everybody's going through this at our age. Let's just talk about it openly and have fun with it."
The women are four stereotypes: the professional woman who runs her business, an aging soap opera star who's worried about losing her looks, an Earth mother who's lost in the 60's and I play the Iowa housewife who's very naïve and very sheltered at this point. My character goes through the most change in the show. She has her eyes opened, shall we say, by the other girls. It's all songs we know from the 60's 70's and 80's with rewritten lyrics, parody – extremely clever. You cannot help but laugh, it's very well done.
I love the music from the 1960's – 1980's. To me, it's the best music of all-time. After playing your character for a long time, how can you relate to her?
I relate very much actually. As lot of actors are, I'm a little bit shy actually, not on stage but in real life. She's a little bit intimidate by these women as she always the mother, the wife, the good girl and my mother was very like that. She passed now, but she was the sweetest most trusting nice person and that's who I based my character off of because it's real. I don't play her as a caricature. It's very real for my mom and it's very real for this character that she's just sweet and innocent. The women help her realize that she has more power than she's used to.
How long have you played the Iowa Housewife?
I have played her almost 10 years, which is unheard of as an actress to be able to do a show this long. I've been able to go all over the country with the show for most of America including Maine, Alaska and Hawaii. Some of the places I have gone twice. I love being able to make people laugh every night, what a great job. I get paid to sing and dance!
Are Maine, Alaska and Hawaii your favorite places to travel with the company?
Oh My Gosh, Yes! Although, I am known for picture taking from the van we ride in. I take pictures all the time because our country is so beautiful. I am able to have a great seat, watching it ride by. I would have never gone to these places if it weren't for the show. I'm so grateful and they were grateful too because the audience is able to see a great show like this that they would have to go to Broadway for. This show is a great girls' night out. A great show to see with your husband because men do love it, too!
They come in a little bit weary of things. They enjoy it every bit much.
I wanted to touch on Hawaii a bit since I traveled to the Aloha State. Which island did you visit?
We were on the island of Oahu. Specifically Honolulu at the Hawaii Theatre, which was a great older theatre. There was a funny difference though with it. We had a great sellout crowd. We can tell they were enjoying themselves but they were not making a lot of noise. It turns out that they ushers told us that with the audience being so mixed as far as nationalities that a lot of the Asian people don't laugh out, they just cover their mouths. They were giggling the whole time, we just didn't know it. So, you learn a lot of things by doing this.
I also had to do this play in Salt Lake City where some of the things we did were a little bit risqué for them but not for the rest of the country. It's really interesting to see how things play in different places for sure.
I always wanted to ask actors what has gotten you into acting. What was your moment?
I was a little bit shy and nervous as a child. My mother wanted me to get out a little bit more. She put me into private drama lessons. I auditioned for my very first play, which was The Wizard of Oz and I got the role of Dorothy. From there, the bug had bitten and there was no stopping me. It was one of those things I never pursued as a career. I just became what I just play, a housewife. Doing some odd jobs here and there. When my friend told me about this show is coming, honestly it literally changed my life. I got my equity card at 42. You never give up on anything. My husband is very supportive allowing to go to all these places. He comes to see me when he's able to and we have some great times together. It puts a toll on your family when you're away from home so much.
When you're not playing a Housewife, what do you do in your spare time?
I love gardening and I miss that while I'm on tour. I want to get my hands dirty when I see pretty flowers. I have a pet-setting business at home. I do love animals that I have eight myself.
Eight animals, Amazing! Which animals do own?
I have two dogs, which are Border collie mixes and six cats.
Is this your first time performing our Nation's Capital?
Yes, it is. I have been through numerous times through high school but I never played here before and I looking forward to it. I think the crowds will enjoy it and will get a kick out of it.
What is it like to work with the cast?
Oh My Gosh, it's great! Like I said, its four women but every cast is a little bit different. I gotten to know so many terrific actresses from all over the country. That's a lot of fun because everybody brings their own spin of the characters to the role even we give the exact same show, it's no different. For instance, I been with this cast for a month and I have just met the Earth Mother (Ingrid Cole), never had worked with her before and we had two hours to get to know each other and it's pretty amazing. We all get along and we try to make what we call "family outings" during our time off.
Since you played your for nearly a decade, is there a single role out there that you would love to play one day?
I would love to play Auntie Mame someday. I absolutely love the character, such fun. Lots of costume changes and shenanigans. That kind of comedy is right up my alley. Hopefully, that will be in my future.
If you could one piece of advice to someone who would love to have a career in acting, what would you tell them?
First off, I would say it's never too late. If it's a dream you have, you really should pursue it. If you have natural talent, that's the biggest. If you don't, you can get started at your local community theatre even from the ground up. Backstage, don't be afraid to do that, just participate. Be nice, that's definitely a big thing and it will serve you very well. The more you do, the better you are. The more you audition, the less nervous you'll get for the audition. I always say go for it!
Thank you Liz for the very fun insightful interview, one of the best! Be sure to see Liz as she brings her talents with this amazing cast in Menopause the Musical – currently playing at the Warner Theatre through Saturday June 14th. If you miss it Washingtonians, don't fret for the musical moves to Baltimore at the Lyric Opera House, June 18-19th for TWO Shows. For more information on Menopause the Musical and to see if its coming to a city near you, go to www. gfourproductions.com